Do you remember that pizza delivery story from Zappos founder Tony Hsieh? You know the one. It's one of the most popular customer support stories in the industry.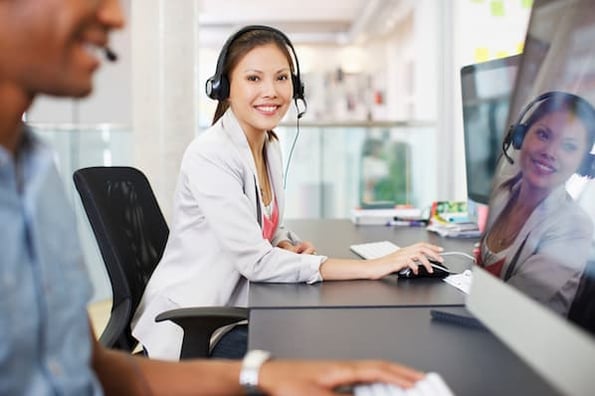 For those who haven't heard it, in his book, Delivering Happiness, Hsieh tells a story of when he and a few friends were in Santa Monica at a shoe sales conference. It was after 11 p.m. when the group was hungry and room service was closed, and Hsieh dared someone to call Zappos and order a pizza.
The Zappos rep was polite and gave the group a list of the five closest pizza places that were still open and delivering in Santa Monica.
Now, that's customer service.
It's those experiences that make customers become true ambassadors for your brand because they'll want to tell their friends about an experience like that.
So, how can you do that too?
Below, let's review two popular types of customer support — technical support and general customer support — and how to build an outstanding team.
Technical Support Teams
A technical support team is responsible for handling technical errors that are typically product-centric. These could include installation errors, login errors, or other technical issues that prevent your customers from using your product. Essentially, this team helps customers use your product correctly and to its fullest potential.
General Support Teams
However, not all customer support issues will be related to technical issues. For example, a customer could have an issue with payment, delivery, inventory, customer service, or lack of features. Other issues that aren't product-specific will go to general customer support.
If your company doesn't sell a technical product, you might not need a technical support team that is focused on solving product issues. For example, if you own a clothing boutique, a technical support team might not be necessary. On the other hand, although you may not sell a technical product, it may be helpful to provide technical support if you run an ecommerce business that uses online shopping or ordering software where customers could have issues.
How to Build an Outstanding Customer Support Team
Now that we've covered different types of customer support, you might be wondering, "How do I build an outstanding customer support team?"
This is a good question, and we have several tips for you below.
But before we dive into those, we asked David Hunt, HubSpot's Director of Global Frontline Support, for his best advice. Here are his three main suggestions:
1. Hire creative people based on potential: Before you can have an outstanding customer support team, you need to hire the right people. Remember, your employees don't need to know everything or have all the right technical skills. You should hire people because they have grit, a growth mindset and care about helping others. Ultimately, customer service personnel should have empathy, patience, and great problem-solving skills. Additionally, they should be able to adapt, communicate, and work hard.
2. Listen to your customers: Outstanding customer support teams listen to their customers. You should develop mechanisms for your support team to amplify the voice of the customer to other teams like product designers. When customers give feedback to your customer support team, there should be channels for reps to communicate that to the appropriate departments.
3. Value your leadership: If you want your customer support team to embody your company, your leadership team should lead by example. Your leaders and executive team should model the culture and team values. Culture happens from the top, down.
"If you want your customer support team to embody your company, your leadership team should lead by example." - David Hunt, HubSpot's Director of Global Frontline Support
In addition to David's great advice, these seven recommendations should help you build an excellent customer support team:
1. Have a game plan.
Your customer support team should have a game plan for dealing with customers. For instance, reps should know how to answer common questions, and their training should give them the confidence they need to solve issues that arise.
Additionally, there should be a system for escalating problems that require special attention. This is important because you want to ensure you cut down the waiting time customers experience when they're trying to solve a problem. Nothing is more frustrating for a customer than waiting more than a few minutes for a solution to their problem.
2. Implement the right tools.
You should have the right customer service tools in place to deal with customer inquiries, such as phone support, email support, live chat support, and social media.
Customers will reach out to you on different channels, and your customer support tools should support those ticketing options. For example, customer service tools like ServiceHub can organize tickets from all channels and assign tickets to reps.
Additionally, if you can build out a knowledge base, that would be helpful. A knowledge base is a database where you can collect, organize, retrieve, and share knowledge. This should benefit your customer support team, as they may be faced with fewer questions as customers find answers in your knowledge base.
Ultimately, your team should be available to discuss problems with every customer in an organized, quick fashion.
3. Invest in training and set your team up for success.
The next step after you hire the right people is to set them up for success with your training programs.
During customer service training, you should set clear expectations for the onboarding process, have weekly check-in meetings and share a schedule for how reps should be progressing.
Training should also be ongoing. If there's a new product launch, your customer support team should be informed so they can help customers work out the kinks in the first few weeks.
Additionally, onboarding is the time to inform your team of the mission and values of your company so they're represented in every discussion with customers.
Also, you shouldn't forget about leadership opportunities. Great managers can make or break a customer service department. Invest in learning and development opportunities to make great leaders.
4. Consider every customer touchpoint.
Whenever your customer comes in contact with your customer support team, they should have a great experience.
When you put too much pressure on one channel, such as phone support, but neglect another, such as live chat, your customers won't have a great experience at every touchpoint.
To ensure an outstanding experience, these responsibilities can be shared among your team. For example, you can have reps assigned to different channels. You could have a social media response, live chat, and phone team, so no channel is neglected.
Additionally, you can triage different channels based on customer expectations or how frequently customers have used these channels in the past. For example, customers using live chat traditionally expect immediate service, whereas email provides a bit more time.
5. Ask for feedback.
After customers interact with your customer support team, you should send them a feedback form so you can learn how your team can improve.
Additionally, you should have a process in place where you ask for reviews and testimonials.
The only way to continuously improve your customer support is to ask for feedback.
Customers should also be able to submit feedback in other ways as well, such as a form on your website. If customers have multiple outlets to give you feedback, they're less likely to rant and rave on social media or review sites like Yelp and Google.
6. Build your team culture.
Customer support reps can be underrated. They have a thankless job. To ensure this department is always providing great customer service, you should focus inward on the team culture.
Your team culture can make or break the overall experience of your customer support reps, who then speak directly to your customers. Make sure your team has fun and you promote a healthy work/life balance, so they aren't overwhelmed and enjoy coming to work.
7. Analyze your metrics.
To build an outstanding team, you need to iterate on your process over and over. Keep track of metrics such as Net Promoter Score and implement the feedback you get. This will help you understand how you can better support your customers.
Building an excellent customer support team should be one of your top priorities as a growing company. Your customer support team can help you develop brand ambassadors that ultimately attract more potential customers to your company.
For more tips, learn how to scale your customer support team like HubSpot.