Creating a balance between content and user experience is the ultimate goal when designing a website. Content keeps users engaged, but it can be overwhelming if there is too much. Users can become confused, and they'll leave your site if they can't find what they're looking for.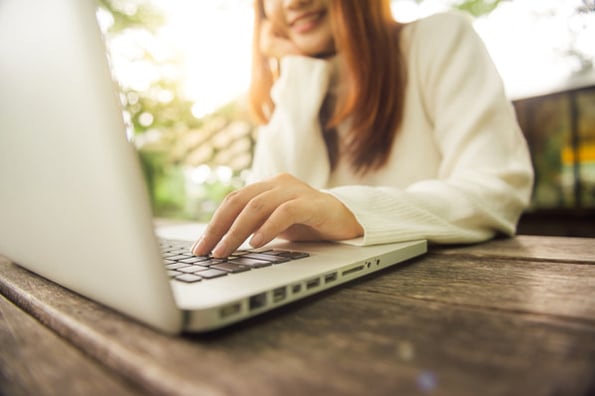 Finding a balance between delighting your customers and giving them all the information they need can be difficult. Still, there are various methods to help, and website tabs are one of them.
Tabs are a navigation system to sort content, making it easier for users to browse your website. Fortunately, WordPress users have access to a variety of WordPress plugins so they don't need to code this feature from scratch.
While there are numerous high-quality tab plugins available, there's beauty in simplicity. Below is a list of 14 basic WordPress tab plugins that anyone can use. They're straightforward and perfect for those looking to simply make their site look cleaner with no distractions.
Best WordPress Tab Plugins
WP Tab Widget
Responsive Tabs (by WP Darko)
Tabby Responsive Tabs
Ultimate Blocks
Wonder Tabs
Xpert Tabs
Squelch Tabs and Accordions Shortcodes
Tabs Pro
Responsive Tabs (by Oxilab)
Easy Side Tab
Responsive Tabs (by I Thirteen Web Solution)
Shortcodes Ultimate
Custom Product Tabs for WooCommerce
Side Tabs
This easy-to-use plugin offers a variety of advanced features, allowing you to customize tabs to your liking. The download includes 21 pre-defined templates for tabs, like 'Related Posts,' 'Popular Posts,' and 'Recent Comments,' which makes it perfect for those looking to use tabs to drive user engagement. You can further customize the 21 templates, and no coding knowledge is necessary to do so.
Best for: websites that need a highly customizable, popular, flexible WordPress tabs plugin.
Responsive Tabs is a minimalist plugin, perfect for simple, content-focused tabs. The tab editor allows tabs to be rearranged on your site and customized with your preferred accent colors.
The tab also has a breakpoint feature, meaning that you can decide when your users will see your tabs. The download also allows you to create shortcodes so that tabs can be inserted into HTML and placed on your website pages.
Best for: simple, free tabbed layouts with some basic style settings.
Tabby Responsive Tabs is highly rated by its users for its semantic headers feature. Semantic headers allow you to denote important content within your tabs with heading markers, like <h1> and <h2>. This gives your readers a clear picture of what content is essential and helps your site rank in search engines.
In terms of format, the plugin uses responsive, horizontal tabs. Customizations can be made within the website CSS or through the Tabby Responsive Tabs Customizer Plugin.
Best for: site owners who want a lightweight tabs plugin and are comfortable using CSS to apply styling to their tab sections.
Ultimate Blocks is a one-size-fits-all plugin. The download comes with 19 pre-made templates, including 'Click to Tweet,' 'Content Filter,' and 'Star Rating.' The tab can be made horizontal or vertical, and all further customizations are done individually.
Note that the Ultimate Blocks tab plugin can only be used if the entire Ultimate Blog plugin is downloaded.
Best for: those in need of a comprehensive blocks plugin with a library of engaging page elements, including a block for tabbed content.
Wonder Tabs is an essential tab plugin, perfect for adding tabs with no additional functions. The download allows you to choose between vertical or horizontal tabs, and all further customizations must be done by the developer within the HTML.
Best for: developers comfortable with HTML and CSS.
Xpert Tab is a shortcode builder that allows you to create tabbed content to display on multiple pages. The five pre-set styles can create an unlimited amount of tabs, and show them on whichever pages. Customizations can be made within the CSS.
Best for: creating Bootstrap-CSS-based tabbed content sections for free.
Squelch Tabs is another shortcode tool builder. Tabs can be made vertical or horizontal, and all are accordion style, meaning that they grow and shrink depending on mouse-over input. This can help declutter the website interface without cutting down on your content. The plugin also allows for customizations.
Best for: customizable horizontal accordions, vertical accordions, and tabs placed with shortcodes.
WP Shopmart tabs download comes with 20 pre-set designs and 30 interactive animation features, giving your users a unique experience. Further customizations can be made to the layout, colors, and fonts if desired. All tabs can feature text, images, and video.
Best for: unlimited, codeless, customizable tabs for a small one-time payment.
Responsive Tabs are perfect for those who want to assess their options before deciding on a tab format. The 'Live Preview' feature allows you to make customizations and preview them before they go live. It comes with 22 premade layouts, and all tabs have the accordion feature.
Best for: modern, professional-looking, mobile-friendly tabs and accordions, with pre-built layouts so you won't need to start from scratch.
Easy Slide Tab is for those looking to increase user engagement. You can create individual tabs and use them to encourage your users to take a specific action, like signing up for a newsletter, downloading a photo, or purchasing a product. You can also customize the colors and add more tabs.
Best for: free, simple side tabs with basic customization options.
11. Responsive Tabs (by I Thirteen Web Solution)
Responsive Tabs are perfect for those with minimal coding knowledge. You can use the admin tab to create the shortcode, edit the layout, and customize colors and fonts. You can preview changes before they're live and all tabs have the accordion feature.
Best for: free horizontal, vertical, and accordion tabs with simple, codeless customization.
Shortcodes Ultimate is a collection of WordPress plugins with a tabs feature. It boasts a one-click shortcode insertion with live previews, and edits can be made within the CSS. Colors, fonts, and icons can be customized, and all tabs can feature images and videos.
Best for: implementing dozens of page elements via shortcode, including a tabbed content feature.
This tab is perfect for sites using WooCommerce functions. Tabs can be added to products to provide further information to users, like product descriptions and customer reviews. Customizations can be made within the HTML.
Best for: WooCommerce sites with tabbed product pages.
The Side Tabs plugin is unique in that its tabs are displayed as popups. You can place them on the side of any website window, vertically or horizontally, and they appear when a user clicks on them. This is perfect for those wanting users to dictate their own experience on your site. You can customize tabs within the CSS.
Note that this tab requires you to download the Green Popups Plugin.
Best for: premium side tabs that trigger popups, lightboxes, or modals.
How can I create WordPress tabs without a plugin?
A WordPress plugin is by far the easiest, most efficient way to put tabs on your website. However, if you'd rather not install a new plugin to implement tabs, your second best bet is to utilize a WordPress page builder plugging that you already have installed. If you utilize one of these plugins, there may not be a need to install another tab plugin on top.
If you use a popular page builder plugin, chances are you can add tabs this way. For example, Elementor has a tabs widget that's easy to customize and arrange content tabs horizontally or vertically.
Similarly, the Divi Builder has a Tabs Module that can be added and toggled inside the visual builder interface.
Lastly, WPBakery users can purchase and install the Content Tabs WPBakery add-on to add responsive, customizable tabs to their websites.
WordPress Tab Examples
For design inspiration, let's look at some examples of well-executed tabs on WordPress websites. First, Toyota Brazil adds tabs to distinguish between its models. Each tab contains a slider with clickable product cards.
For a more unique application of tabs, Nalgene's WordPress site features a customizer where customers can design their bottles. It includes vertical tabs allowing users to choose their bottle type on the left.
Plugin demos are also good sources of inspiration for how tabs could work on your website — here's the demo page for the Tabs Pro plugin, which has numerous examples of the plugin in action. Here's just one example:
WordPress Tab Plugins to Organize Your Site
All in all, tabs are meant to make a website's user experience easier. You can display all the necessary content to your users without running the risk of overwhelming them and having them leave your site. In turn, your tabs shouldn't distract from your content, and minimalist designs can help ensure that.
Editor's note: This post was originally published in September 2020 and has been updated for comprehensiveness.