A WordPress popular posts plugin can enable you to feature your most popular content in an easily accessible part of your site, like your sidebar. This can be a great way of getting more page views and encouraging visitors to stay on your site longer.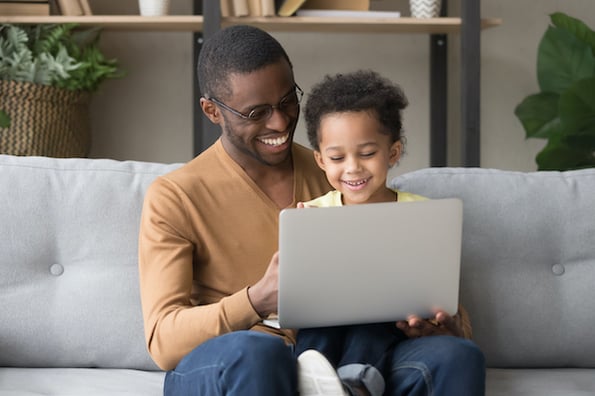 Let's take a closer look at the benefits of a WordPress popular posts plugin, then check out some of your best options.
Why You Should Use a WordPress Popular Posts Plugin
One common obstacle among bloggers and other website owners is keeping readers on their site. New readers in particular may not know where to begin, and can become overwhelmed by the sheer amount of information. You'll need a way to channel these potential readers to your most valuable content and gain their trust.
A common and effective strategy is to list your most popular articles in an accessible place, like the sidebar of your homepage or at the bottom of your posts.
For example, you could add a section for your top posts of the week or month. Or, you might find that a handful of pieces bring in the majority of your traffic, and displaying these to new visitors can boost your readership. Then, after directing visitors to your top posts, you'll benefit further by directing them to related posts.
By showcasing your best work, you direct readers straight to the best content you have to offer. Hopefully, they'll find value in your articles, then share them with others, and maybe even convert (if that's your goal).
While WordPress doesn't have a "popular posts" feature out of the box, there are a handful of free WordPress plugins that can add this feature to your site. Let's look at the best solutions available.
Best WordPress Popular Posts Plugins
WordPress Popular Posts
Top 10
Trending/Popular Post Slider and Widget
Jetpack
MonsterInsights
Relevant
Recent Posts Widget Extended
PostX – Gutenberg Blocks for Post Grid
Post Grid
Tabs Popular Posts and Latest Posts
Pricing: Free
Best for: Customizing your display of popular posts
WordPress Popular Posts is a leading plugin for displaying popular posts on WordPress sites. At its most basic level, this free plugin lets you display a list containing your posts with the most views or comments. But, there's plenty of room for customization too.
WordPress Popular Posts lets you set a date range for your popular posts, so you can show the top posts from the past day, week, month, and so on. You can also customize the appearance of your list with custom CSS and post contents (e.g., featured images, authors, and view counts), and list posts by average views per day instead of view count or comment count.
This plugin supports multiple widgets placement, which means you can add more than one popular posts widget to a page. This is useful if you want to, for instance, display one list for the most popular posts of the day, and another list for the week's top posts. You can also place lists with shortcodes.
Pricing: Free
Best for: Displaying your most popular posts with view counts
Top 10 is another free and feature-rich plugin that lets you showcase your most popular posts, pages, and custom post types. It includes a sidebar widget to display the posts and a built-in counter, which keeps track of each posts' view count and arranges them by popularity.
You can customize the widget in the WordPress dashboard to match your site's look and write custom CSS for the list. Top 10 also lets you specify a date range and filter out specific content from your list. If you want to add thumbnails to your list, it uses the first image of the post by default, but you can also insert your own image as the thumbnail.
Along with widget support, the Top 10 plugin also offers two shortcodes. There's also a built-in caching system to reduce load time for your popular post module — it works with other WordPress caching plugins too.
Pricing: Free; $39/year (1 site); $149/year (unlimited sites)
Best for: Displaying most popular posts by view or comment count via shortcodes
While it doesn't have the catchiest name, the Trending/Popular Post Slider and Widget plugin is a simple solution for showcasing posts by view count or comment count. The plugin includes a list widget and three shortcodes for slider, carousel, and grid block views.
For each shortcode, you're provided a range of parameters to customize the display's appearance, contents, and functionality. For example, you can limit how many posts are displayed, choose if the publish date and word count is displayed, and more.
Pricing: Free
Best for: Displaying most popular posts in a 48-hour window
You've probably heard of Jetpack by now — it's an all-in-one solution to handle the most common needs of a typical WordPress website.
Jetpack is composed of over 30 modules, one of which is the Top Posts & Pages Widget. This widget lets you show either your most liked posts or most viewed post in the past 48 hours. Though it's probably not enough reason alone to purchase a Jetpack plan, the Top Posts & Pages Widget is a nice perk among the plugin's many useful solutions.
Pricing: $199/year (1 site); $399/year (5 sites); $799/year (25 sites)
Best for: Displaying most popular posts or WooCommerce products
MonsterInsights is one of the best analytics and traffic plugins for WordPress. With this plugin, you can not only generate reports about your audience, their behavior, and your content, including what your most popular posts are — you can slo show these top-performing articles anywhere on your site.
MonsterInsights offers three display options. You can display one of your most popular posts inline (as in the screenshot above). You can display up to 10 of your post popular posts in a widgetized area, like your sidebar. Or you can display your most popular products if you run a WooCommerce site.
This plugin also offers multiple ways to select your most popular posts. You can add the top five posts automatically based on Google Analytics data, or you can sort by comments, shares, or a random selection.
Pricing: Free
Best for: Displaying most popular posts before or after content on your posts, pages, and custom post types
While less popular than the other options we've covered, Relevant provides comparable functionality and features. With it, you can display related posts, featured posts, and popular posts from your website using shortcodes or widgets. Popularity is determined by either post views or comment count.
Relevant also lets you show posts related by category, tag, title, and keyword, and filter your popular lists by these properties. You're granted a fair amount of visual customization options as well.
Pricing: Free
Best for: Displaying most-commented posts on established blogs or community sites
Recent Posts Widget Extended allows you to insert a post list using either a shortcode or a widget. While the plugin's name makes it seem like the focus is on recent posts, you can sort posts by the number of comments — which can signify popularity.
This plugin is a great choice for established blogs with consistent comments or community sites. If you don't receive a lot of comments on your posts yet, you'll want to skip this one, because it doesn't order your posts based on views only.
Additionally, if you're interested in custom coding your popular posts widget or block, this plugin gives you the ability to add customized CSS. The developer provides the current CSS, so you don't have to go hunting for the widget's CSS classes.
Another pro: if for some reason you make a change that you don't like to the CSS, you can access the original code on the plugin's WordPress listing.
Pricing: Free; $49/year (1 site); $99/year (unlimited sites); $249 one-time fee (unlimited sites)
Best for: Displaying popular posts via a Gutenberg block
One of the most customizable options on this list, PostX is the perfect plugin for Gutenberg users. It comes with a series of premade blog post blocks, allowing you to list your most popular posts in a grid, slider, or carousel format.
This plugin is a great choice for those with a magazine or news website — or a website where blogging is the primary purpose. You can easily create an entire page built out of post grids and lists using this plugin. You'll also have access to hundreds of ready-made designs and templates to create a dynamic website with a popular posts list. The blocks are fully responsive and editable live.
While you can download this plugin for free, you'll need to upgrade to get access to the popular posts option. If you don't upgrade, you can still list posts based on comment count, which can be a signal of popularity.
Pricing: Free; $19/year (1 site); $69/year (10 sites); $119/year (unlimited sites)
Best for: Displaying posts with most comments via plugin settings
The Post Grid plugin enables you to create beautiful, responsive grids of your blog posts. While you can't sort by post traffic, you can sort by comment count, which is an indicator of popularity.
Thanks to the plugin's extensive settings, you can display these post grids on posts and pages of a certain type, taxonomy, and ID. You can also customize the grid's layout and pagination, add a search bar, and more.
Pricing: Free
Best for: Displaying popular posts via a simple widget
This simple plugin easily allows you to add a list of popular posts to your blog's sidebar. With just a few customization options, it's the most limited option on this list — but its simplicity makes it a great fit for new website owners who want to set up a list of popular posts as quickly as possible.
To use this plugin, head to your "Widget" area under "Appearance," drag the widget into the desired area, and choose how many popular posts you want to show. You can also add popular posts anywhere on your site using the shortcode provided on the plugin's documentation page.
It's Not a Popularity Contest
It's important to note that your most popular posts shouldn't be the end goal for readers, but a jumping-off point. You should implement various post promotion and internal linking strategies to give your visitors a user-friendly way to explore and digest your blog content. By keeping this in mind when designing your blog, you'll lower bounce rate, build a readership, and elevate your search engine rankings and site conversions.
Editor's note: This post was originally published in October 2019 and has been updated for comprehensiveness.