There's a WordPress plugin for virtually anything you can imagine. Want to make your blog more SEO friendly? There's a plugin for that. Want to foster an online community among your members? There's a plugin for that. Want to let visitors play chess as they read your content? Hard to believe but there is a plugin for that.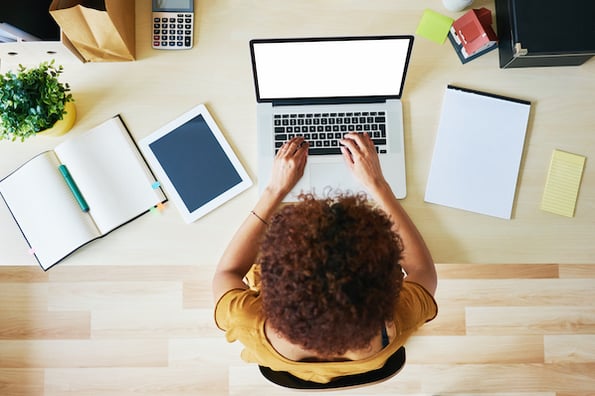 Choosing among the hundreds of WordPress plugins available can be overwhelming, particularly if you've recently created your WordPress site. Rather than installing multiple plugins to expand the functionality of your site, you could try a plugin suite like JetPack by Automattic. It's a free WordPress plugin that offers a range of advanced features you can pick and choose from to enhance your site. Features include automated social media posting, site analytics, mobile themes, and more.
Before taking a closer look at some of Jetpack's key features, let's briefly discuss the benefits of installing and activating this must-have WordPress plugin on your site.
Why Use the Jetpack Plugin
To understand the value of the Jetpack plugin, you first have to understand the two variants of WordPress. On one hand, you have WordPress.com, the commercial version of WordPress. It's a free service that hosts WordPress blogs. It has lots of features, security, and support — but little flexibility. You only have access to the themes in the WordPress.com store. You can't install any plugins, you have to follow strict rules about affiliate links, and so on.
On the other hand, you have WordPress.org, the self-hosted variant of WordPress. You need to download and install the software on your own server and pay a small monthly fee. You're also in charge of the security and performance of the site, but — and this is a big but — you are free to do as you please. You can install any theme and plugin you want and add affiliate links as you please.
To paraphrase the founder of WordPress, Matt Mullenweg, hosting your site on WordPress.com is like renting an apartment and self-hosting a WordPress blog is like owning a house.
Despite the appeal of the built-in features and security of WordPress.com, many site owners choose to host their sites on WordPress.org for the flexibility and customization it affords. That's why Automattic designed the Jetpack plugin — to make the essential features of WordPress.com available to self-hosted blogs on WordPress.org.
Whether you're looking to speed up your site, keep it secure, or increase your traffic, the Jetpack plugin can meet your site's needs. Let's explore how below.
Key Features of the JetPack Plugin
Jetpack is comprised of over 30 modules, which vary widely in function. Some provide more essential functions, like site stats and backups, while others provide more minor functions, like spelling and grammar.
It's unlikely you'll need every module, so you can choose to activate a few and deactivate the rest. When you activate a module, you can use that feature on your blog. When you deactivate a module, its code will no longer load or run on your site. Since deactivated modules aren't loaded, they won't impact your site performance.
Site Statistics, Related Posts, Automatic Publishing, and Site Monitoring are just a few of the available modules. When installing Jetpack, you're required to create a free WordPress.com account. That's because some of the features listed above push work from your self-hosted blog on WordPress.org back to the servers on the WordPress.com grid. That means servers that you don't run or pay for are doing work for your site.
Since Jetpack is constantly adding new modules, the list is always changing. There are also more features available in their premium plans. In this post, we'll cover the fundamental modules that are available in the free plan and leave the rest for you to explore.
Brute Force Attack Protection
Brute force attacks are the most common form of hacking. They refer to cyberattacks in which bots use different combinations of usernames and passwords until they find the right one to gain access to a site. These attacks can slow down your site and put your content and data at risk.
Jetpack automatically blocks these malicious attacks, protecting your WordPress site from unauthorized access. You can also view the total number of attacks on your site from your dashboard. If the number is high, you may want to explore Jetpack's suite of security services, including uptime monitoring, data backups, and security scanning.
Image CDN
To maximize the performance of your site, you want to optimize your images. There is a way to optimize them manually but it can be time-consuming and repetitive work. Jetpack's Image CDN module takes care of the work for you. You can upload unlimited photos to the free Jetpack Content Delivery Network and it will optimize and display them on your visitors' browsers in no time. That means reduced load times for your readers and less bandwidth you need from your host.
To continue to boost your site's speed, you can check out other performance tools that Jetpack offers.
Related Posts
Take your internal linking strategy to the next level with Jetpack's Related Posts module. It will automatically display related content below your posts to keep visitors on your site longer. Not only will this help reduce the bounce rate on your site, but it will also help search bots find and crawl your site content, improving your chances to rank on SERPs.
If you're looking for other ways to make your site search engine friendly, you can learn more about Jetpack's traffic and SEO features including Sharing and Likes and Site Stats.
Themes
You can choose from over a hundred themes to begin customizing your site. Preview as many as you'd like until you're ready to install and activate one with a click of your mouse. You can then make changes to your theme's colors, content, and layout and preview them before publishing. Each theme is responsive so your site will look good on any desktop or mobile device.
You can use Jetpack's suite of design tools to continue customizing your site with widget options, image galleries, and embedded media without touching a single line of code.
JetPack comes with a number of additional tools for creating and publishing content. From easy CSS editing to configurable widgets, Jetpack can advance your content strategy. For the dozens of other features that we haven't touched on, check out Jetpack's product tour.
Out-of-the-box features can expand the functionality of your WordPress.org site. Jetpack provides over 30 to help you protect your site, optimize its performance, publish and share your content, and more. This will help you meet and anticipate the needs and expectations of your site visitors.