The internet is full of distractions — any little pop-up window, web push notification, or browser error message can turn your visitors' attention away from your website. In fact, your brand has less than 15 seconds to make a good first impression on your visitors.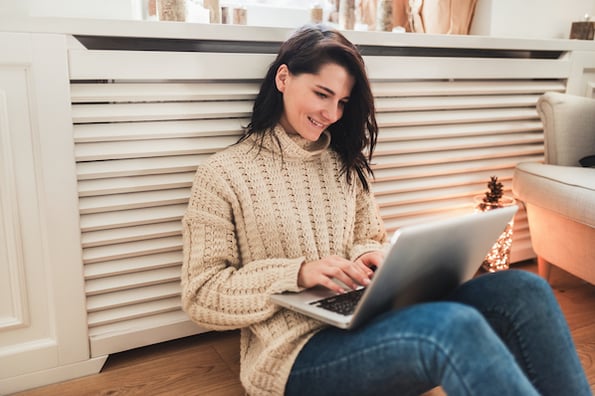 That's why most brands engage their visitors with visuals, like photos and videos, to grab and maintain their attention. Research even found that website visitors are more likely to engage with information that contains visuals and will retain 65% of that visual content three days later.
So, to keep your brand top of mind for consumers, your business must add visually-appealing elements to your website. To do so, Envira Gallery helps you create stunning photo and video galleries for your site. You can create organize your photos into albums, display your image thumbnails on multiple pages, and share your images on social media networks. The great part is you don't need any coding skills to get the job done.
In this post, we'll learn the key features of the Envira Gallery for you to build the best photo and video galleries.
What is the Envira Gallery?
Envira Gallery is a responsive WordPress gallery plugin to add visuals to your website. With this user-friendly tool, you can create beautiful photo and video galleries in just a few minutes. Envira Gallery allows you to customize built-in gallery templates, enable full-screen lightbox mode to showcase individual images, and share photos on social media.
Source: Evira Gallery
Key Features of Envira Gallery
Engaging websites help capture the attention of your visitors. Envira Gallery uses dynamic photo and video galleries to increase engagement on your site. Here are a few key features of the plugin.
Drag-and-Drop Builder
Envira Gallery comes with a drag-and-drop builder to upload your photos, organize them, and create an image gallery in a matter of minutes. This plugin adapts to your workflow, so you can sort images by tags, display EXIF data, and sell your photos if you choose.
Source: Envira Gallery
Supersize Lightbox Images
WordPress automatically compresses and resizes your image, which reduces the quality of your photos. The Supersize feature allows you to display your images to the full dimensions of your visitor's viewing window. That way, your visitors see the full-scale photo in your galleries without having to squint their eyes or change the size of the WordPress featured image.
Source: Envira Gallery
Social Addon
Social media is an opportunity to get your images in front of a new audience. The social addon allows your visitors to share your galleries on Facebook, Twitter, Pinterest, LinkedIn, and WhatsApp. You can also choose how you want the social buttons displayed, like the bottom left corner of each photo.
Source: Envira Gallery
Watermarking Addon
Image theft is a widespread issue on the internet, so the solution is to watermark your photos to identify your brand as the creator of the image. The watermark addon allows you to automatically place a watermark to all your uploaded images. You can also customize the watermark with a logo or copyright symbol to fit your brand style.
Source: Envira Gallery
Albums Addon
Organizing your galleries can help your visitors find specific images. You can use this addon to create albums from your galleries, write descriptive gallery titles, and even show the number of images in each album. Albums are also displayed in a masonry-style format and can have their own unique URLs.
Source: Envira Gallery
Pagination Addon
Pagination displays your image thumbnails on multiple pages to speed up your page load time and enhance the viewing experience for your visitors. This addon works well for galleries and albums with lots of photos. For instance, if you have a 200-photo album, you set a limit of 20 images per page.
Source: Envira Gallery
You only have 15 seconds to capture the attention of your website visitors. With Envira Gallery, you can engage visitors with full-scale, beautiful images, standalone photo albums, and social sharing buttons to spread the word about your brand. Plus, you don't need any technical expertise to use this must-have WordPress plugin. Quickly get visitors interested in your brand with photo and video galleries.