Strong organizations require cross-team alignment, but this is much easier said than done.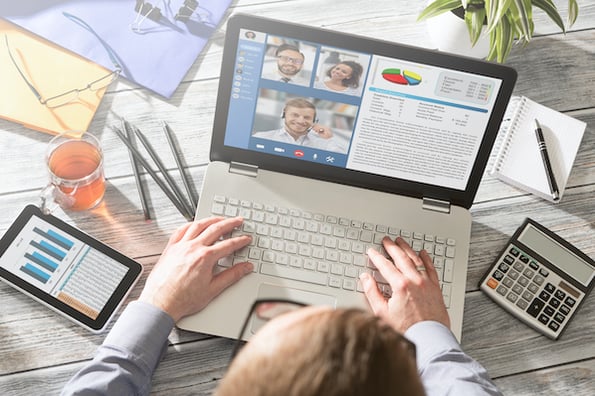 In many offices, marketers have their own territory, salespeople have another, and the customer service team is making the best of the (sometimes vague) signals they can detect from both. Moreover, teams might even be in different buildings or countries.
While inter-departmental meetings and an increased focus on cross-team collaboration can help fix these silos, there's a crucial piece of the puzzle you can't ignore: data.
By connecting your data between teams at your organization, each department gains a unified view of what's going on in the company. You create clear alignment on goals, communication, and vision of the customer.
Without connected data, you can fall into the trap of data silos, unaligned strategies that contradict each other, poor customer experiences, and duplicated efforts between teams.
To connect your data and benefit your entire corporation, you need integrations.
Integrations connect a company by building clear bridges between the apps and data each team is using. They connect the dots between two pieces of software and enable their data and teams to interact most effectively.
In this article, we'll explore two of the most important goals for connecting your corporation using integrations:
Aligning sales and marketing data
Giving service teams a 360-degree view of customer
Aligning Sales and Marketing Data
While your marketing team builds interest in your product or service, your salespeople convert those interested leads into paying customers. Sales and marketing are natural companions, and you can't have one without the other. But too often they operate in silos.
A common complaint of marketing teams is that they don't have full visibility on what's going on in sales, they don't trust their data input, or they don't agree with sales tactics.
Meanwhile, over in sales, you might hear accusations that marketing doesn't deliver enough leads, the right type of leads, or sales-qualified leads. All too often, this leaves salespeople to take matters into their own hands with quick-win but potentially harmful strategies to meet quotas fast.
In fact, 43% of sales and marketing people say that "lack of accurate/shared data on target accounts and prospects" is the biggest challenge when it comes to aligning sales and marketing departments.
By integrating sales and marketing apps and data, your corporation can:
Work together to define ideal customer personas and strategies.
Sync databases to avoid mistakes or duplicates in data.
Build a seamless transition between marketing and sales in the customer journey.
Collaborate on joint campaigns.
Look at sales and marketing data in tandem to set goals and create shared dashboards.
Quantify exactly what's working and where there are gaps in the funnel.
One of the best ways to connect marketing and sales is with a centralized all-in-one CRM platform that offers built-in features for both teams. This enables sales and marketing to collaborate in the same workspace and always have the full picture of what's going on in the other team.
Your CRM should be that one space where all your data is centralized.
To create even more alignment in your corporation, make sure to connect other sales and marketing apps you're using to your CRM. A few examples include standalone email marketing apps, automation platforms, webinar and event apps, lead generation tools, and live chat tools.
For instance, say you're using a live chat app on your website that's predominately for sales. By connecting your live chat app with your CRM, your marketing team can build a better understanding of prospects' pain points and goals and strengthen their messaging and positioning. The whole corporation can also develop a full picture of how effective live chat is for nurturing and converting customers and the role it plays in the customer journey.
Give service teams a 360º view of customers.
While sales and marketing are often paired together, customer service is often left out of the party. However, your customer support data is crucial for a complete overview of your business.
According to Microsoft, 72% of global consumers say that when calling customer service, they expect the agent to already know their name, previous purchases, and previous engagements with the team. This includes interactions with sales and marketing.
To provide the best experiences, your customer service team needs to know the story about every customer and their interactions with the different areas of your business.
The most straightforward solution for alignment is to choose an all-in-one platform for marketing, sales, and service. If your customer service team is using additional apps, it's important to integrate these with your CRM and other key platforms.
By integrating service apps with other platforms in your corporation, you can collect valuable data and insights that enable you to:
Encourage the right customers to upgrade.
Understand what's behind higher churn rates.
Identify the types of leads most likely to have high customer satisfaction scores.
Optimize sales and marketing actions to bring in more of the right customers.
Pivot your marketing messaging or even product direction.
For instance, your team might use a separate customer support platform for managing tickets and inquiries. By keeping this disconnected from the rest of your stack, you run the risk of other teams lacking visibility on customer satisfaction, or even worse, sending badly timed messages to unhappy customers. With customer support data in a silo, it's also very difficult to identify and fix the root cause behind customer complaints.
With integrations between your customer support platform and other apps, especially the CRM where you centralize all contact data, the entire corporation gets the most insightful view of customer data. When accompanied by clear reporting dashboards, this can drive impactful decision-making.
The Results of Integrating your Company
Creating alignment between teams is an ongoing project that requires frequent collaboration, strategizing, and course-correction.
With processes to share data between your teams, you can say goodbye to data silos and set a strong foundation to unify your teams long-term. Each team can thrive with more insightful data and a big-picture vision of how their work contributes to the whole.
How will you use integrations to strengthen each team individually and collaboratively?
Editor's note: This post was originally published in June 2020 and has been updated for comprehensiveness.