WordPress page builders have helped revolutionize web design. Gone are the days of relying on web developers and designers to create a landing page for your business. So, too, are the days of tinkering with CSS and HTML to make a simple change to your site's layout.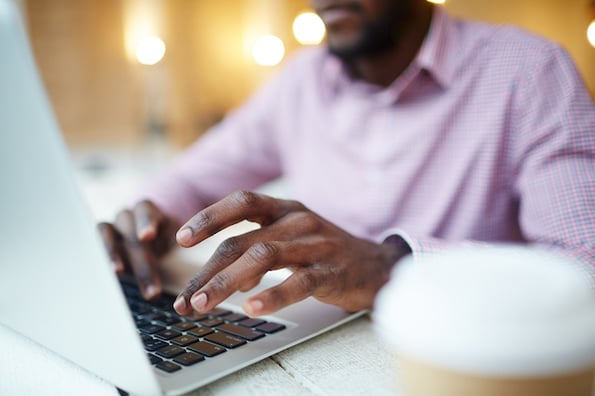 WordPress website owners at any skill level can now create and customize their sites in a fraction of the time using page builders. This type of WordPress plugin lets them drag and drop product carousels, images, videos, columns, and other elements directly onto their site.
Qards is a premium drag and drop plugin that helps you design a custom website without writing a single line of code. Before discussing its features, let's take a closer look at the benefits of using a page builder plugin below.
Why Use a Page Builder Plugin
WordPress has a reputation for being easy-to-use, even for beginners. With a range of built-in features and an intuitive dashboard, you can perform many tasks with just a few clicks of your mouse. However, not all tasks are as simple as a mouse click. Many users don't have the coding knowledge to create new page layouts, add widget areas, or implement custom navigation menus, for example.
These more difficult tasks used to be left for web developers and designers when a business could afford to hire them. Then page builders came along and leveled the playing field.
These must-have WordPress plugins provide users with the ability to customize their web pages without touching any code. As a result, you can build a site with less time and effort and customize it to meet your business goals and needs.
What is Qards?
Qards is a premium page builder plugin by Designmodo. With Qards, you can drag and drop pre-designed blocks or "cards" onto the page. You can then modify those blocks to create custom landing pages, home pages, and more.
There are eight different blocks available with this plugin. They are:
Cover
Image
Text
Feature
Grid
Menu
Footer
Subscribe
Using this library of cards, you can build out various pages of your website. After selecting and arranging multiple cards on a page, you can start filling in your own content. You can then customize each card by changing its color, size, and text.
Key Features of Qards
A page builder can help you transform your WordPress site. Qards is a powerful solution for building and customizing web pages without touching a single line of code. Below are a few key features of the plugin.
Inline Text Editor
Once you have placed and filled in the content blocks on your page, you can start customizing their design. With Qards's inline text editor, you can change the font size, type, or formatting in a few clicks. This will enable you to instantly preview how your content will appear to your visitors without switching between windows.
Fully Responsive Cards
Every Qards template is retina- and mobile-ready. That means your images and pages will look great on mobile and desktop screens. That way, you can provide a seamless and consistent experience to every user, no matter the device they're using.
WooCommerce Plugin
Qards is compatible with the WooCommere plugin so you can design your e-commerce site in minutes. Check out the video below to see how you can create beautiful and functional product pages for your online store right in your WordPress dashboard.
Whether you're a WordPress beginner or expert, you can use the Qards page builder plugin to create and design a unique site for your business — without coding or hiring a web developer.