63,000 web searches happening on Google every second tells us that many businesses rely on Google as a significant source of organic traffic for their websites.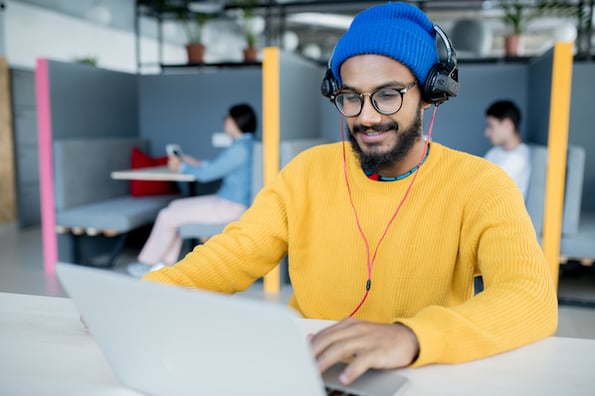 To ensure some of these searches are leading visitors to your site, you'll need to secure a top position on Google's search engine results pages (SERPs) for your target keywords. Research shows the closer you can get to the top of the first page, the better. On average, sites listed on the first page get 91.5% of the traffic share for a keyword, with the first organic result receiving 32.5% of that traffic.
While keyword research, content creation, and link building are all essential to getting on that first page, tracking your rankings is important for staying there. By keeping track of your keyword rankings, you can monitor their performance, track organic search growth, and diagnose any posts or pages that are underperforming.
Adding keywords to WordPress is great, but if you are looking for reliable, accurate data to inform your SEO strategy, you'll want to consider using a rank tracker plugin. This tool can help you determine the success of your keywords over time and capitalize on your potential for generating organic traffic.
Available in the CodeCanyon plugin marketplace, Rankie is a premium WordPress keyword rank tracker plugin that can help you optimize your site for organic search. Before we discuss the features of this must-have WordPress plugin, let's take a closer look at the benefits of using a keyword rank tracker plugin.
Why Use a Keyword Rank Tracker Plugin
While keyword rankings are only one of many factors that can impact your traffic, the importance of monitoring them should not be underestimated.
Analyzing your position among SERPs will help you understand what your most valuable content and keywords are, where opportunities for improvement are, and how your optimization efforts impact your rankings in organic search over time.
To inform and improve your organic search strategy with such insights, you can keep track of your keyword rankings manually. However, the process can be time-consuming and nearly impossible to scale. Imagine typing dozens, hundreds, or even thousands of your target keywords into Google to monitor where your webpages are positioned on its SERPs.
While you can use Google Analytics to automatically track your keyword rankings, a WordPress plugin like Rankie will let you access this information right in your WordPress dashboard. Plus, Rankie can automate the process of researching, tracking, and reporting on your target keywords for multiple sites. Let's learn more about the plugin's key features below.
Key Features of the Rankie Plugin
With its tracking, reporting, and research features, Rankie is a powerful tool that can elevate your keyword strategy and improve your site's rankings. Below are some of its key features.
Ranking Tracking
With Rankie, you can view the rankings of all your keywords on Google in one place. Simply log in to your WordPress dashboard and you can understand your site's performance at a glance.
While these rankings are updated daily, you can also click the checkmark in the "Up-to-date" column to update a keyword's ranking instantly. This feature will ensure you know how your site is ranking in real time.
You can click any keyword to see its history ranking graph, which charts how its ranking has changed over time. By allowing you to drill down into the performance of individual keywords, this tool can help you refine your keyword research and planning.
Ranking Reports
Rankie also generates PDF reports about your current rankings and trends, which you can share with other members of your team who do not have access to your WordPress dashboard. These reports can be generated by month, by year, or by all years (ie. since you began tracking your keywords with Rankie).
For more frequent insights into your keyword rankings, you can configure the Rankie plugin to send a daily email about any changes in the position of your keywords. This will enable you to quickly optimize your content to recapture top positions on Google SERPs.
Keyword Research Tool
Before you began writing, you likely brainstormed a list of keywords and phrases that describe your core business and appeal to your buyer personas. You can expand this list by using Rankie's built-in keyword research tool, which auto-generates hundreds of long-tail keyword suggestions for every search term. This will help ensure you never run out of ideas for content.
Say you're running a health blog, for example. You can search "weight loss" in the Rankie Keyword Research search bar and it will generate a list of over 200 related subtopics that you can write about. Some of these results are shown below.
By using Rankie to track your keyword rankings, generate ranking reports, and perform keyword research, you can not only monitor but improve your site's SEO to drive more organic search traffic to your site.