For content marketers, creating great content and driving traffic to your site is only half the battle. Once visitors are on your site, you still have to persuade them to share your content. Getting readers to become promoters of your content is essential to your social media marketing strategy. It will not only help expose your content and brand to new audiences, it will also help increase your traffic from social media.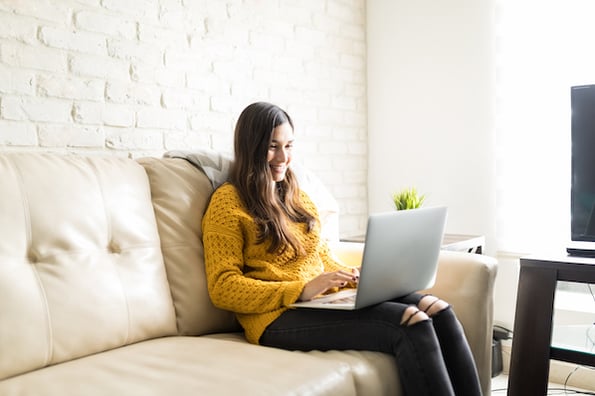 Including social sharing buttons and share counts and trends within your posts or pages is one way to convince visitors to share. Content with high share counts or trending graphs is a powerful type of social proof. By seeing what content their peers find relevant and share-worthy at a glance, visitors are more likely to find it valuable themselves.
Once visitors are convinced of the value of your content, you'll want to make it easy for them to take the next step and share your content by placing social sharing buttons in a prominent location on the page. That way, they can share the post with a few clicks of their mouse instead of scrolling or opening multiple browser tabs.
WordPress plugins, like the Social Buzz WordPress Plugin, allow you to add social proof to your site. With this social media plugin, you can add social share buttons, counts, and graphs to your posts and pages automatically. Let's look at the plugin's key features below.
Why You Should Use the Social Buzz WordPress Plugin
Social Buzz WordPress Plugin is a premium social sharing plugin available through the CodeCanyon plugin marketplace. With this plugin, you can show visitors the total number of shares and popularity trends of your content. Social proof like this can positively affect the perceived authority of your site and increase the level of trust in your brand. Once visitors see and trust you as an industry expert, they're more likely to share your content.
In addition to share counts and graphs, you can add social sharing buttons for Facebook, Twitter, Google+, and LinkedIn on your WordPress site with this plugin. Showcasing the social proof of your content side-by-side with your share buttons has been shown to improve the chances that readers share the post or page themselves. According to the results of an A/B test by Sites for Profit, a share button with a count of 1,000 shares or more had a 60 percent higher click rate compared to one with a zero count.
Key Features of the Social Buzz WordPress Plugin
The Social Buzz WordPress plugin is a powerful tool for adding social proof to your site. Below are some of its key features.
Minimum Share Count
With Social Buzz, you can set a minimum share count. Because low share counts convey a lack of credibility and relevance to visitors, you'll want to hide them from the front end of your site. Doing so can actually help boost your conversion rate. In fact, when Taloon.com saw an 11.9% increase in conversions when they removed social sharing buttons on their product pages with low share counts.
Responsive Display
Social Buzz is a fully responsive social sharing plugin. No matter what device your visitors are using to view and share your content, your social share counts, graphs, and buttons will provide a positive user experience.
Display Styles
You can select from three different styles for displaying your social sharing buttons and data. Because these are built-in styles, you can customize the appearance of this display without touching any code.
Adding social share buttons, counts, and graphs to your WordPress posts and pages is simple with the must-have WordPress plugin Social Buzz. These visual elements will make it easy for visitors to see what content is popular and persuade them to share it on their own social sites. This will not only generate exposure for your brand, it will also increase your social media referral traffic.