Video is the present and future of digital content.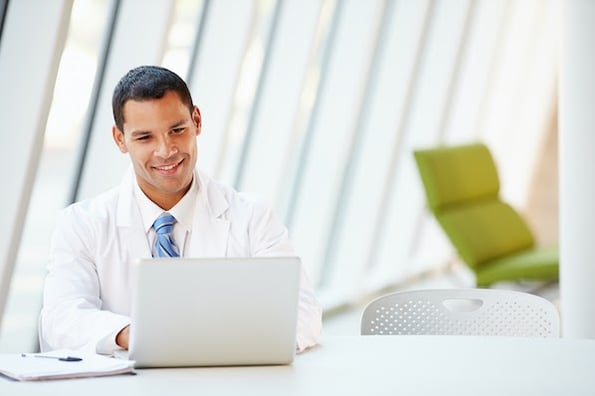 In the U.S. alone, 83% of internet users regularly view online video content. In addition, the rise of platforms like TikTok and Netflix has also seen video take over as the primary means of engagement.
However, videos aren't just for entertainment. Businesses use videos to send out training tutorials, executive updates, or meeting recordings to employees. Also, live streaming enables real-time collaboration, making the physical distance between individuals a non-issue.
Suppose you want to incorporate videos in your content strategy, sales processes, and/or internal ops. In that case, you'll need a way to efficiently handle the sheer amount of content before it causes too much friction with your customers and colleagues. That's where video content management systems come in.
In this post, I'll cover:
… all so you can harness video to captivate your audience and improve internal communication.
What is a video content management system?
A video content management system, or video CMS, is a software application that helps organizations store, organize, manage, and present online video content. A video CMS allows users to build an intricate, scalable video ecosystem without any programming knowledge. Video CMSs are used for public-facing videos, like ads and tutorials, and/or private videos, like training and internal messaging.
Why Use a Video Content Management System?
You might wonder why you need a new system just for your videos, especially if you already have software in place for storing media, such as a CMS. If your video library is limited, you can pass on a video CMS without much interruption to your workflow.
However, organizations that rely heavily on video for external and internal communications should consider incorporating a video CMS for their advantages over a non-specialized system.
Here are the main benefits of a video CMS:
Dedicated Storage for Large Files
The key difference between video and other media types is size. Videos take up a lot of space.
While a typical JPEG image is around 15 kilobytes, a well-compressed video around five minutes long uses up at least one thousand times more space and even more as quality and length increase. In addition, files this large easily exceed the maximum size allowed in many content management systems, putting longer training and meeting videos out of the question.
Video CMSs are built with size in mind. They're designed specifically for hassle-free uploading, storage, and delivery of large video files. As your content library expands, your video CMS scales with you.
Disruption-Free Streaming
The best video CMSs ensure that viewers can engage with your content across all devices, including mobile, without disruption. Accommodation for smartphones is a must, as mobile devices account for over half of global internet traffic.
Storing your videos on a regular CMS doesn't guarantee they'll play well (or at all) on mobile since different devices prefer certain formats over others. To solve this, video CMSs automatically convert the video file to the best format for the device through a process known as "transcoding." Transcoding optimizes the streaming experience for all viewers, regardless of device.
Most reputable video CMSs also adjust for internet connection speed. Similar to YouTube, these systems can detect users' connections and adjust video quality to limit buffering.
Better Privacy and Security
Speaking of YouTube, why not just post all your videos there?
YouTube is an excellent video marketing platform, but it's also a public platform. So anyone can view videos you post. On the other hand, video CMSs work well for private content like training videos, informational videos, and meetings.
CMSs can also manage customer-facing restricted videos — for example, if you want to limit access to certain content behind a barrier (e.g., a sign-up or paywall), you shouldn't put these videos on YouTube.
A good video CMS will also enable secure viewing of your private videos. Alongside an authentication process, your system needs to encrypt the connection between the viewers' browsers and your hosting server. These measures prevent unauthorized access to your video streams.
Enhanced Search
Video CMSs let you search for videos by title, filename, and manually-entered metadata. For this reason, it's recommended you develop a system for organizing your videos by category. Planning out your video tags is an excellent approach to cut down on search time later on.
Some video CMS services take their search capabilities further by allowing users to search within the video. If you're familiar with auto-captioning on video platforms like YouTube, these CMSs conduct the same speech recognition with your own videos.
Indexing information in this way lets users search by words spoken in videos or displayed onscreen within videos. Viewers can even select parts in the video where target words are mentioned, saving the annoyance of skipping around for the correct information.
Live Streaming
In addition to storing pre-recorded (or "on-demand") video, some video CMSs let users broadcast live. These can be a great way to hold team (or company-wide) meetings and webinars for product launches and live events with your audience. After the live stream ends, you'll be able to save the video in your CMS for those who missed it.
Video-Specific Analytics
Tracking your video metrics will allow you comprehensively understand your video performance to help shape your video strategy. Analytics tools through a video CMS can tell you, for example, how many people watch specific videos, for how long, which video sections are viewed most, and when viewers tend to stop watching. Depending on your video CMS choice, extra analytics features can provide even more powerful insights.
Integrations
If you're already comfortable with a non-video CMS, not to worry. Video content management systems can link to your existing setup, so you don't need to transfer all your content at once.
Video Content Management Systems
CMS Hub
Panopto
Microsoft Stream
Brightcove
Kaltura
IBM
Zype
The ideal video CMS depends on your requirements: Are you planning to share videos externally and/or internally? Are you only sharing on-demand video, or do you want to live stream video as well? Do you need integrations with certain other apps?
Let's look at some of the best video CMSs available and cover their notable features to help with your choice.
Ideal For: Developers and marketers
Price: $25/month - $1200/month
CMS Hub allows you to easily place videos on your website to engage and delight your visitors. Easily host and manage your video files within your HubSpot infrastructure, then embed videos onto your website pages, blog posts, and social media channels. In addition, you can add CTAs and forms within videos, track video performance, and use HubSpot's lead nurturing tools to provide targeted content for viewers.
Besides marketing, HubSpot also helps you leverage video in your sales and service processes. For example, record your screen to educate prospects on your product or create video tutorials for your knowledge base to send customers the answers they need quickly.
Ideal For: Enterprise businesses and academic institutions
Price: Custom pricing
Panopto is another leading developer in the video content management space. Panopto's video CMS is their flagship product and has been well-received as a solid all-around option. Its ease of use and flexibility make it suitable for most businesses looking to create and distribute video.
Panopto can stand alone or integrate with your current learning management system, unified communications platform, hardware, and CRM software. It auto-indexes spoken and visually presented words within videos and automatically transcodes videos to the best format based on the streaming device. Panopto also emphasizes security — it offers integration with single sign-on solutions and strict access controls for all videos.
Ideal For: Small to mid-sized organizations
Price: $8/month - $35/month
If you're happily invested in a Microsoft 365 plan, Microsoft Stream (previously Office 365 Video) can handle your internal video distribution.
Designed for company-wide information sharing and training, Microsoft Stream allows on-demand video sharing and streaming for up to 10,000 viewers. In addition, thanks to auto-transcription and facial recognition technology, viewers can skip to specific timestamps by searching a particular word or even a video subject.
As you might guess, Microsoft stream integrates with other Microsoft applications so that users can move videos from Stream straight into other apps like Teams and SharePoint. Depending on your 365 plan, you can integrate Microsoft Stream into your system with minimal extra cost.
Ideal For: Large enterprises concerned with video security
Price: Custom pricing
Brightcove specializes in video solutions for digital enterprises — their video CMS is one of the best-received in the industry. In addition, Brightcove prioritizes organization in their platform: They offer a robust playlist feature to group related videos manually or automatically by tags, custom metadata options for labeling and searching for content, and an intuitive graphical user interface that streamlines workflow.
Also noteworthy is Brightcove's quick publish feature, which lets users publish video clips straight to their website and other online channels by just pasting a snippet of embed code. However, for in-depth analytics in embedded videos, additional integrations are necessary.
Ideal For: Content aggregators and businesses
Price: Custom pricing at a one-time cost
CONTUS VPlayed focuses on empowering content owners, digital streamers, and broadcasters to build their own video CMS platform with other exclusive features. VPlayed lets you stream, manage, and monetize any sort of streaming content with a centralized library online.
VPlayed offers attributes like collaboration with content partners, bulk import and export within an advanced CMS, multi-lingual support for personalized streaming, and whitelabelling.
Additionally, while creating your own streaming channel, tools like drag-and-drop video scheduling can help professional streaming specialists manage their workflow smoothly. Further to that, the platform's HLS player optimizes your content with fast playback that's backed by robust marketing and analytical tools.
Ideal For: Educational institutions
Price: Custom pricing
Kaltura's video CMS provides solutions for a wide range of video applications. They feature a "meetings" tool as an interactive collaboration area for business communications, with live video at the center. Kaltura's on-demand video and live stream for marketing capabilities function across many different online platforms and devices. Its virtual classroom feature makes it an excellent fit for educational institutions looking to adopt remote teaching.
Kaltura also created the first open-source video platform service, enabling developers to build custom video CMS applications specific to their enterprise.
Ideal For: Large-scale video campaigns and events
Price: $99/month - $999/month and custom pricing depending on features and volume needs.
IBM's video streaming service is built for live and pre-recorded video streaming for external distribution. We recommend this platform for large-scale video campaigns and events for your visitors, leads, and customers. IBM's system ensures that streams are secure and allows you to track analytics in real-time during live events. In addition, its adaptable setup and interface can accommodate novice and experienced administrators alike.
The IBM video CMS utilizes its trademark Watson system for auto-captioning on-demand and live video. The machine learning algorithm adapts to your vocabulary and speaking patterns throughout the video, creating highly accurate and readable transcriptions that can be indexed and searched when needed.
Ideal For: Video-focused enterprises
Price: $500/month - $5000/month
The primary goal of the Zype VideoMeta CMS is to keep things easy. Whether creating on-demand videos for internal or external distribution, you can take advantage of Zype's tools designed to simplify the entire process.
This video CMS gives users easy access to media imports, metadata control, playlist structuring, backups, distribution rules, and transcoding, all of which can be handled with automated workflows. To top things off, Zype allows unlimited cloud storage for all videos.
A CMS for Your Video Needs
Having video troubles is a significant obstacle to growing an online business. If not dealt with properly, it could cause a lot of friction for you, your employees, and your customers — the exact opposite of what it's intended for.
That's why it's crucial to find the right video CMS for your business, as it will be a significant leap forward for your organization, saving time, effort, and resources.
Editor's note: This post was originally published in July 2020 and has been updated for comprehensiveness.