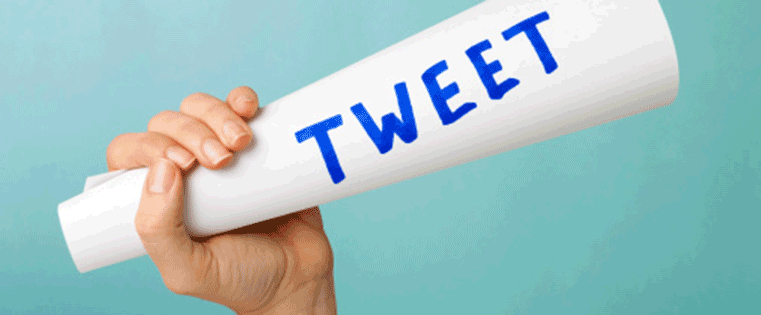 Just saw a great tweet? Love what you just read and want to share it with others by repeating (retweeting, aka RT) the tweet? Cool! You're getting the hang of Twitter. Now do me a favor, and DON'T TOUCH THAT RT ICON!
I know, I know. That link in the bottom of every tweet is darned convenient. It's fast. It's simple. But you're really missing out if you use it exclusively.
The most obvious disadvantage? You can't add anything to the tweet -- your opinion, why you felt it retweet-worthy, what you'd like to point out or add -- at all. Being able to add to the initial tweet is a really important aspect of retweets that Twitter missed when they built the RT function.
It also misses the important relationship-building role that RTs play. With automatic RTs, the person you're retweeting won't know it unless they habitually check their "Your Tweets, retweeted" tab. (Yes, you have one.) They'll likely never know you shared their post. Old school "manual" RTs on the other hand, are a nice little compliment (and who couldn't use a nice compliment?).
Luckily, there's a better way. Go old school with the manual RT! Here's how...
PRO TIP: You can even use this method when you would otherwise send @replies, to excerpt part of the tweet you're responding to and give more of your readers a sense of the previous conversation.
How to Manually Retweet in 4 Easy Steps
1) Copy the entire tweet, including the Twitter username of the person who sent it, and paste it into the text box wherever you normally tweet.
2) Delete the user's name and any unessential characters that came over when you copied and pasted. Type "RT @" (R-T-space-@) at the very front of the tweet.

3) Edit the tweet down to fit 140 characters and/or allow comment space. Kill optional punctuation, change "and"s to "&," abbreviate, omit words with mini ellipses ".." and if you absolutely must, change "the" to "th" and "to" to "2" (although that looks dumb, so try to avoid it). UPDATE: check link URLs carefully as Twitter's handling can break them when you copy & paste. Add http:// back in if needed, and beware the "..." as in http://example.com/url...
4) Add your two cents. I like to use the space before RT to add stuff like "thank you," "you're welcome," "+1," or a remark about what I liked, my opinion, etc.

This works on Twitter.com or any third-party Twitter client, and many of these clients have an "edit" or "quote" RT function that saves you the copy/paste step.
Word to the wise -- there's a big fat line between building relationships, being polite, and extending gratitude on the one hand, and brown-nosing/currying favor on the other. Please don't go out there and RT content merely to kiss up to someone. Do NOT make it a habit to retweet everything someone says until they relent and follow you back. Nobody likes "that guy."
But if you truly LOVE a piece of content and want to RT it anyway, why not bundle in a nice little compliment to the person who originally posted it?
Happy retweeting!