Any experienced email marketer knows that crafting the perfect marketing email is somewhat of an art form. Not only do you have to nail copywriting, messaging, personalization, and proper segmentation and targeting -- but you also have to worry about how that email actually looks. On both desktops and mobile devices. And if your background isn't in design, let's just say it's not exactly a piece of cake to craft an email that achieves both form and function.
But with HubSpot's 2012 Science of Email Marketing research revealing that 65% of people prefer emails with mostly images rather than text -- and a whopping 88% opting for HTML emails over plain text -- email design isn't exactly something a marketer can afford to overlook.
Let's be real, though. Not every marketing team can afford to hire a dedicated designer -- or at least one who has the time to style each and every marketing email that gets sent to your lists. And we totally feel your pain, which is why we worked with HubSpot Partner Lynton Web to create 35 pre-designed email templates, completely free for you to download and use in HubSpot's Email tool -- or your own email platform, for that matter. And to give you a better sense of why expertly designed email marketing is so important these days, an infographic for good measure. So check out the infographic below, play around with our free HTML email templates, and start 2013 off with an email marketing bang!
(Click infographic to enlarge.)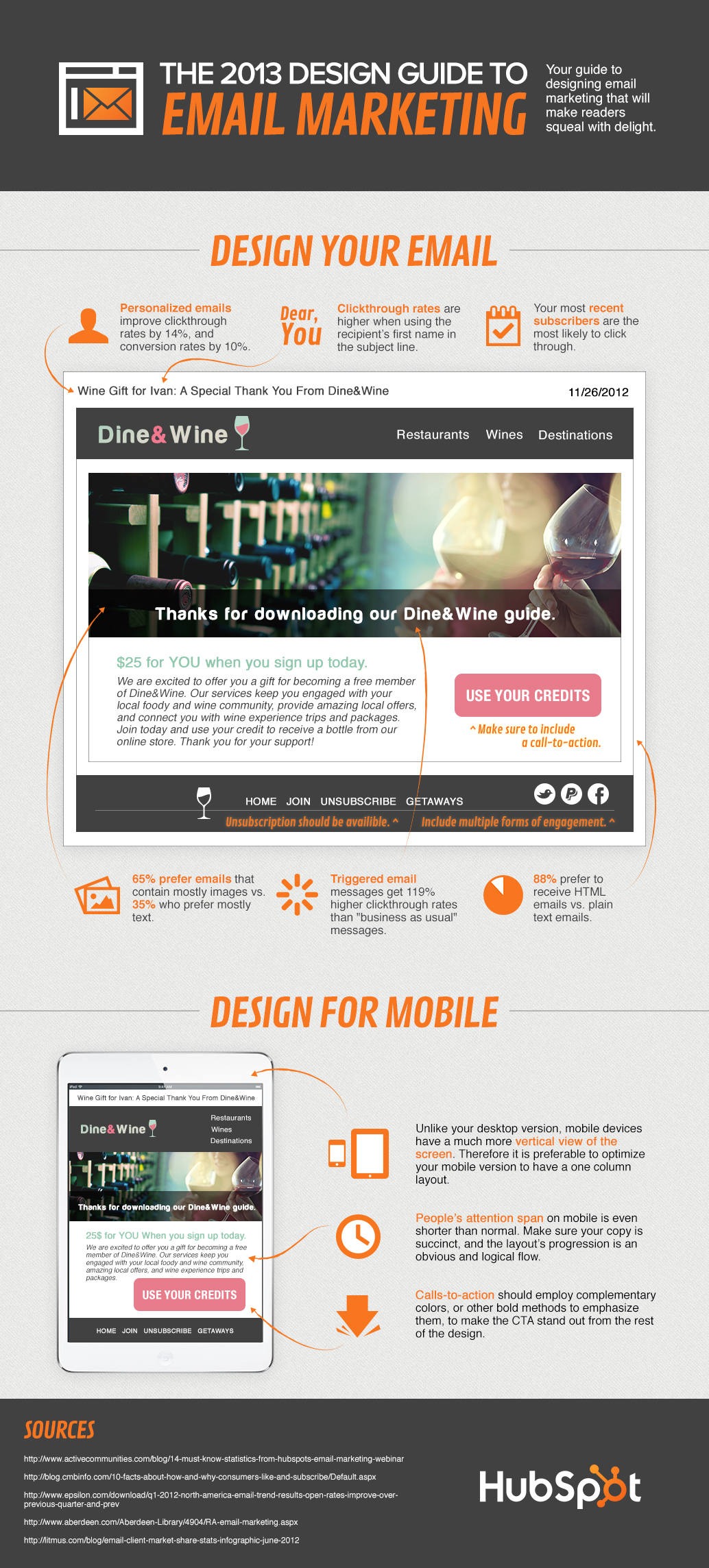 Are you leveraging techniques like personalization and dynamic content in your email marketing? Are your emails mobile-optimized and triggered by your leads' behavior? There's no better time to start than the new year. Download our 35 free, pre-designed email templates to get started on the path to better email marketing in 2013!