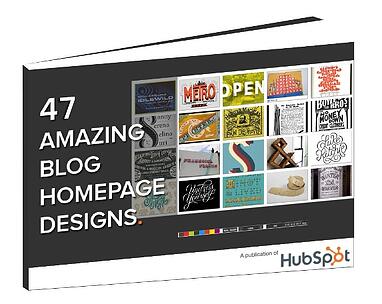 This is an excerpt from one of our latest offers, a collection of 47 Amazing Blog Homepage Designs. Download the entire collection here, for free, to browse through all of the blog homepage designs we think are amazing!
81% of U.S. online consumers trust information and advice from blogs, according to BlogHer. But how do you get people to fall in love with your blog in the first place? (Aside from remarkable content, of course.)
Well, just as your website homepage is like the front door to your business, so too is your blog homepage the front door to your business blog. If you're not attracting people visually, how will you get them to take the next steps to actually read (and hopefully, subscribe to) your content?
I think a lot of it has to do with how your blog's designed. I mean, after you're done creating that quality content that keeps readers sticking around for more, you still have the challenge of finding a balance between visual design, and effective content presentation. Blogs are chock full of images, text, and links that need to be shown off just right -- otherwise readers abandon your content because they can't make heads or tails of what's going on.
That's why we've put together a variety of well-designed blog homepages to get you on the right track to designing the perfect blog for your readers. And of course, there are tons of amazing blog designs out there ... if you know of other ones that might inspire readers, please don't hesitate to share them in the comments (and be sure to share what you like about it, too)!
12 Blog Homepage Designs We Love
An important aspect of a well-designed blog is a consistent color scheme and style. PandoDaily is using three different fonts -- that's right, just three! -- that look great together when unified by the colors of the blog skin.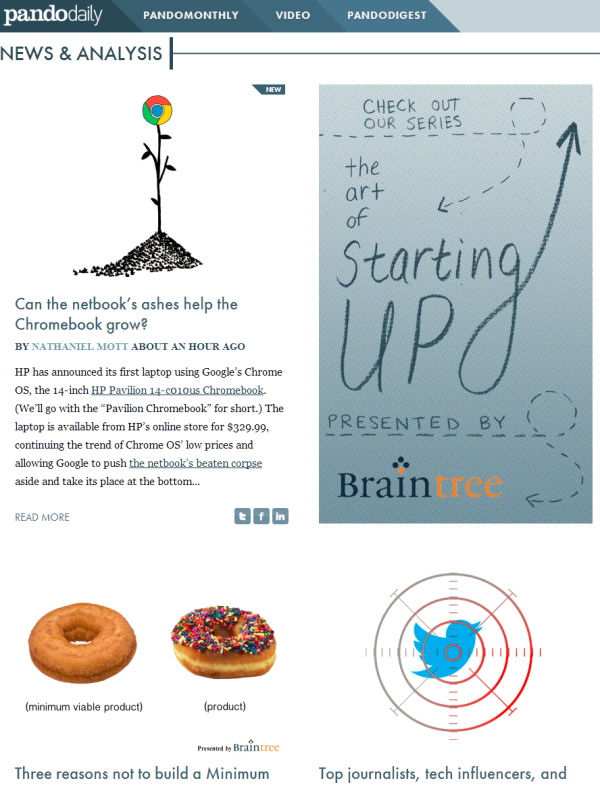 Design Milk uses a very simple layout to highlight its blog posts. The sidebar to the right is perfect for showing off thumbnails that draw readers into a new article, and the social icons at the top right are a pleasant addition to the overall look and feel of the site.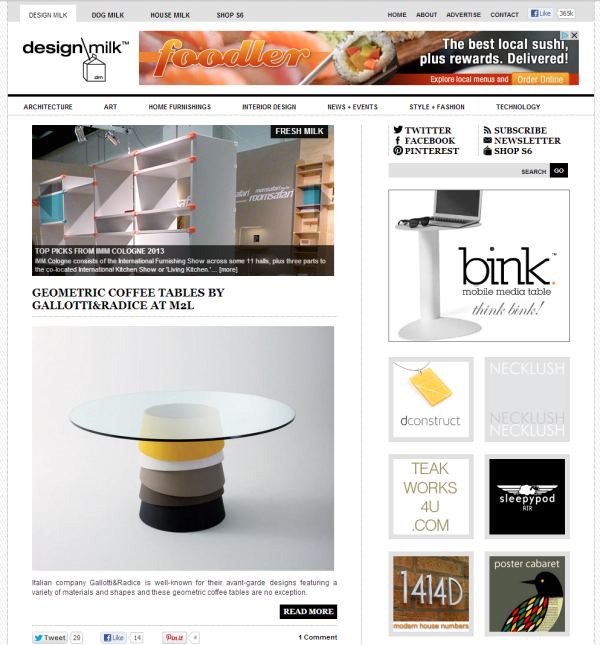 Webdesigner Depot's banner stands out with its bright colors and subtle details, while working itself seamlessly into the design of the entire blog. The color scheme, background, and fonts are all consistent, which keeps this blog looking professional, while still distinct from the basic blog templates we're all used to seeing.
Undergoing a recent redesign, Mashable breaks its content into three noticeable sections on the homepage. The new posts are listed on the left in the smallest sized thumbnails, the "Next Big Thing" posts are displayed in the center column as medium sized thumbnails, and the "What's Hot" posts are shown to the right as large thumbnails.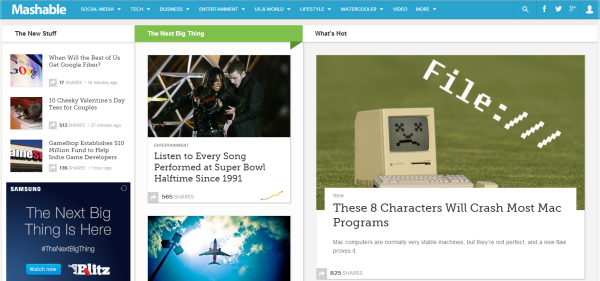 I love the warm, welcoming color scheme on Brit + Co., and the homepage is clean and free of clutter. But the best part is how Brit + Co. included a profile image of the writer quite prominently -- a bold introduction to your readers is always a good idea.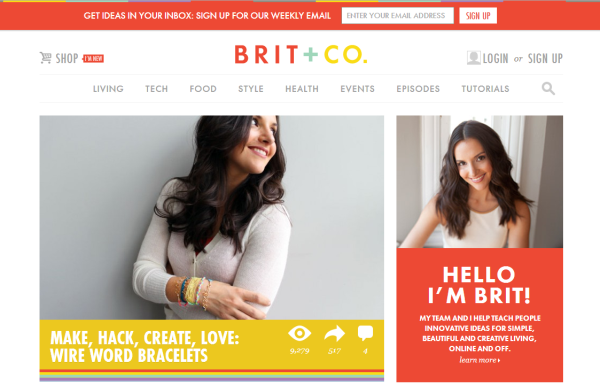 A textured background and angled header gives this blog a look and feel of its own. The organization of the articles helps highlight new, prominent content, without making it difficult to find other pieces of content -- like past articles and reviews.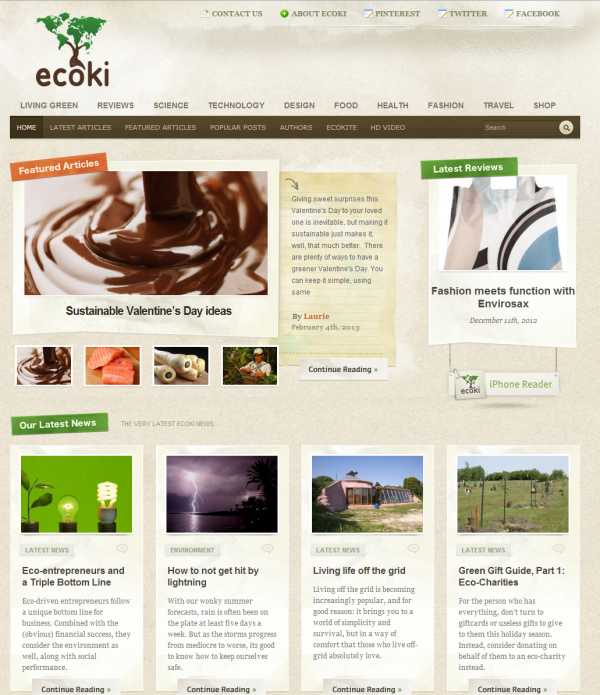 This blog uses a two-column layout -- and its sidebar is such an effective way to showcase a variety of visual content using thumbnails, like 500px has done here. The stats, social links, and related article information on the right side of each post also helps keep readers engaged with the content.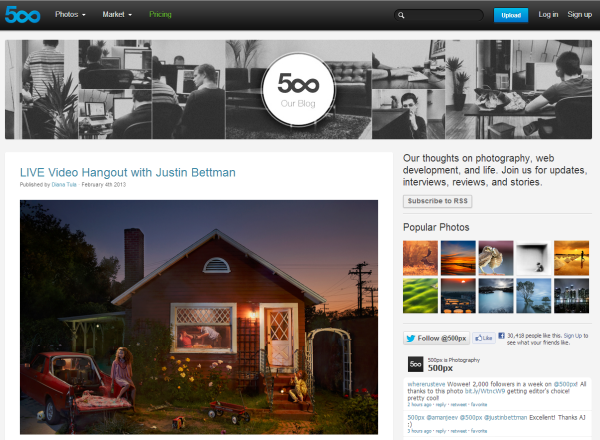 The Girl Scouts (yes, even the Girl Scouts can rock a blog) let their local chapters create their own blogs. I particularly love the Girl Scouts of Northeastern New York blog, which takes design elements from a three-column layout and sprinkles it with a personal touch that's still on-brand for the larger organization. The header graphics and playful colors make for a very enjoyable reader experience.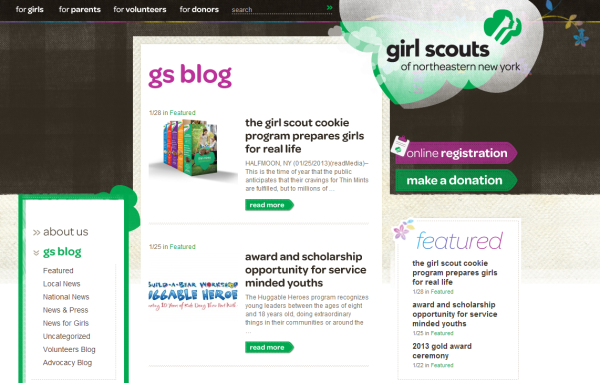 Bold colors and fonts can do a lot to make a blog pop for new readers. Treehugger's bright green bars and bold, black font help stories pop on the page.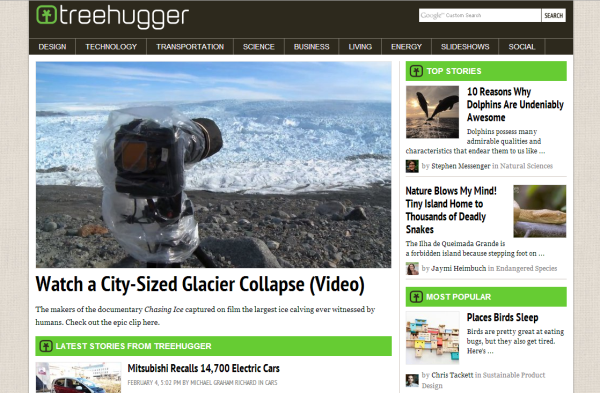 Who says nonprofit organizations can't blog? Nay, they should, and the Salvation Army's clean navigation, large slideshow, and colorful social buttons draw the reader to the important elements of this blog. Posts are also neatly positioned and easily accessible to readers.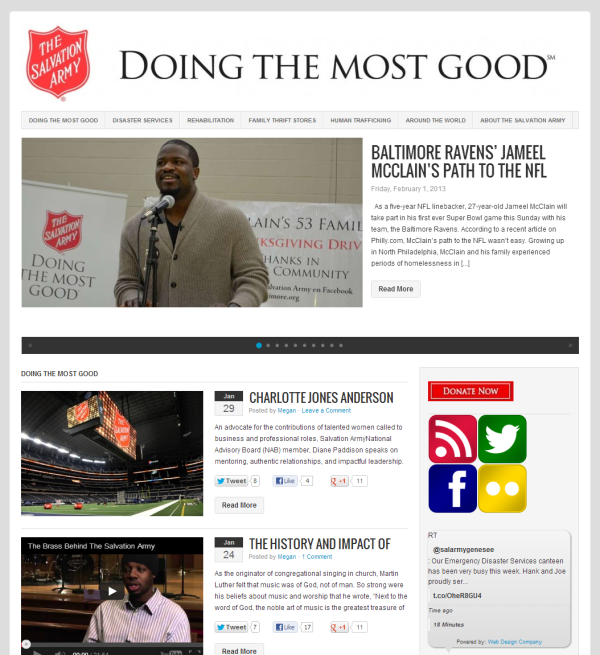 Keeping the nonprofit blogging train going is Charity: Water, which does an excellent job presenting high-quality images, and using bright red tags to give the right areas more reader attention. I also love the subtle social icons that grab your eye without being distracting.
Johnny Cupcakes knows a thing or two about brand consistency across channels, and I love that its blog's simple color scheme and matching fonts help create a unified user experience from shop to blog.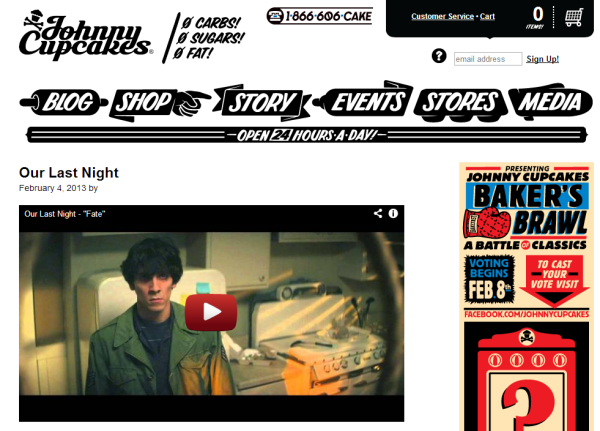 What other blogs have excellent homepage designs? Share more inspiration with us in the comments!