A great idea can inspire.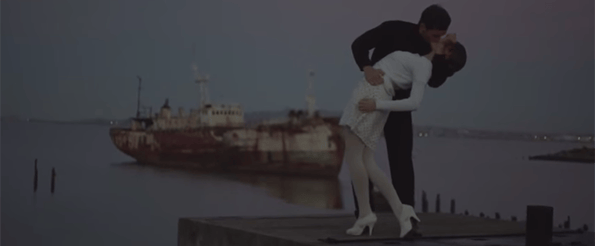 But it can also made you jealous — of its simplicity, humor, emotion, and elegance.
And no other event in the advertising industry brings so many jealousy-inducing ideas together as the Cannes Lions International Festival of Creativity.
The event wrapped over the weekend, and this year's top winners -- the Grand Prix recipients -- provide us with another list of interesting and inspiring work.
Review all the work that impressed the judges:
Grand Prix Winners of the 2015 Cannes Lions International Festivity of Creativity
Film
100
For Leica, F/nazca Saatchi & Saatchi recreated 35 iconic photos in a visually stunning short film.
Family
Geico released a series of innovative pre-roll ads that highlighted the message in the first 5 seconds, before the skip button appears. The Martin Agency and Park Pictures were responsible for the work.
Mobile
Cardboard
Google's virtual reality reader made from cardboard won in the mobile category because it would enable consumers, brands, and agencies to innovate with virtual reality at a low cost.
Cyber
I Will What I Want
This memorable campaign featuring Gisele Bundchen for Under Armour has her fighting off a onslaught of negative comments from social media. The campaign was created by Droga5.
PR
Never Stop Riding
For the City of Buenos Aires Public Bike System, the community (or la comunidad) created a campaign to promote the 24/7 cycling program.
Radio
The Berlin Wall of Sound
To mark the 25th anniversary of the fall of the Berlin Wall, Soundcloud and Grey Berlin created an acoustic reconstruction of the Berlin Wall.
Product Design
Lucky Iron Fish
Geometry Global created a no-tech, simple product to help the people of Cambodia prevent iron deficiency. The fish-shaped piece of iron, which symbolized hope and good luck in the community, is cooked in the person's meal for 10 minutes and can contribute 75% of a person's daily required iron intake. Results from the campaign showed that there was a 55% reduction in iron deficiency in the market wtihin nine months.
Creative Effectiveness
Live Test Series
This seriesfrom Forsman & Bodenfors took home theGrand Prixin Cyber and Film at the 2014 festival. Volkswagon to submitted it for this year's Effectiveness award with details on how the campaign had produced profit and changed consumer behavior.
Film Craft
Monty's Christmas
This short film for retailer John Lewis was a favorite of the holiday season, featuring the special friendship between a child and a penguin. The campaign was created by adam&eveDDB London.
Integrated
Emoji Ordering
Crispin Porter & Bogusky created a way for people to link their Twitter accounts to their Domino's account and order a pizza by tweeting the pizza emoji.
Titanium
Re2pect
Wieden+Kennedy created this ad for Jordan to celebrate Derek Jeter's final season with the Yankees.
Promo & Activation
Life Paint
For Volvo, Grey London created a reflective spray that shines in the glare of car headlights at night.
PR
#LikeAGirl
MSLGroup and Leo Burnett worked on this famous campaign that was re-released as a Super Bowl ad.
Media
Red Light Application
Y&R Istanbul created an app for Vodafone that allowed women in a domestic abuse situation to seek help from three pre-selected friend. But the app couldn't be mass marketed, so it was promoted within makeup tutorials, on clothing tags, and when the person copy and pasted an offer code.
Glass
Touch the Pickle
BBDO India created this campaign for Whisper to challenge women to ignore the taboos surrounding menstruation.
Outdoor
World Gallery
TBWA\Media Arts Lab and Apple created a series of billboards that featured photos submitted by iPhone 6 users.
Direct
Interception
For the Super Bowl, Grey New York asked people to tweet who they would give a Volvo to during car commercials.
Lions Health & Wellness
Intimate Words
Created by Leo Burnett Mexico, this campaign from Always wanted to change the behaviors of women in Mexican communities to prevent cervical cancer, a leading cause of death.
Lions Pharma
Take it From a Fish
For AstraZeneca, DigitasLBi created a YouTube series to educate men on the benefits of consuming triglycerides.
Grand Prix for Good
This Girl Can
For Sport England, FCB Inferno created an ad that highlighted women who get moving.
Lions Innovation
What3Words
To address the problem of the more than 4 billion people around the world who do not have a reliable address, what3words founders divided the world into 57 trillion three-meter squares. For each of those squares, they assigned three words, such as table.tickles.spoon.