When I talk to individuals and companies trying to wrangle their social media activities, the biggest question they ask is, "What should I do every day to make the biggest difference?"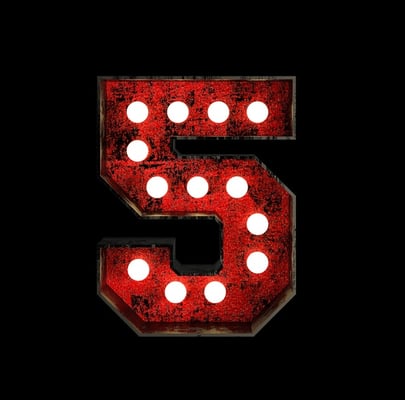 If you're a social media team of one, this is especially important to figure out. Here are the five things I recommend doing to maximize your time and put your efforts in the right place. Savvy marketers should be able to do these five things in an hour or less every day. If you need to prioritize, activities #1 and #2 are the most important. Every day you should be engaging with your customers, partners, and prospects.
Monitor Your Posts for Activity
Engaging with your audience is one of the best ways to build loyalty and affinity. Don't ignore people who reach out to you, regardless of whether they're happy or not. Half of the battle is responding and making a real effort to listen to your customers and prospects. Need some best practices? Head here for more on social media monitoring.
Proactively Look for Ways To Engage
Social media is called social for a reason! You don't — and shouldn't — have to wait for people to say something to you before you reach out. Instead, take advantage of the lists you've created, either on Twitter or in HubSpot, and engage with those individuals that really matter. For example, you can engage with individuals who have signed up for your blog, or who match other contact lists.
Curate Content
You shouldn't always be tweeting about yourself. Instead, vary your content with a content curation strategy. Content curation is one of the best ways to keep an audience engaged, demonstrate leadership, and provide additional value to your customers, partners, and prospects. There are a variety of tools to help you aggregate your content, including my favorite, Feedly, which helps me stay on top of all the blogs and news sites I care about. Read the news over your morning coffee and queue up the content you want to share in less than ten minutes.
There are other options such as Panda, Newsblur or Feedbin, all of which help you get your news easier and share it out. If you're a HubSpot user and want to quickly share content you find on the web, make sure to install the HubSpot Social Chrome extension.
Take a Look At Your Content Calendar
Checking your calendar every day can help you get a quick understanding of how your content is distributed. For example, in this screenshot you can see the days in which I didn't check the calendar in the morning. There is a big difference in content distribution on certain days. The days when I'm not tweeting or sharing content are days when my engagement and click-throughs to my site plummet. Avoid that by taking a glance at your content calendar every day to get an idea of which channels need attention.
Check Your Reports and Adjust Content
I like to stay up-to-date on what content is resonating with my audience so I can create more of the same, or swap content that's under-performing on one channel with content that has done well in other places. Checking your top posts can help you get a quick snapshot of what's working and what's not. And if something isn't doing well, don't give up on it right away. Try re-sharing it at a different time, or on a different channel. Sometimes altering the text a little bit or swapping the image can make a big difference.
Try scheduling these five activities into your calendar. Many social media practitioners schedule this time like a meeting, so it won't get missed or stolen by someone else for other meetings. Do these five things every day and you will naturally see your engagement, and hopefully your sales, go up and up.