The other day I decided that I wanted to buy some comfortable outfits to wear around the house.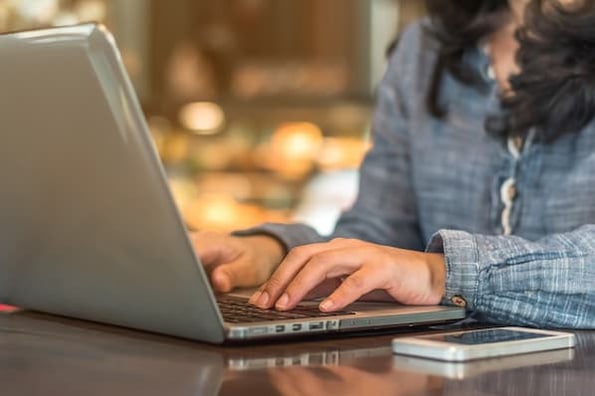 As I was online shopping, I started to fill out my shipping information in the online form.
However, the form had a requirement that the "City" field could only be 20 characters long. Now, the city I live in is three words, and 22 characters typed out.
Having faced this problem before, I tried to shorten the city name, but my phone was autocorrecting.
Ultimately, I couldn't get past this form on my phone. I had to go on my desktop to make the order so autocorrect wouldn't impact the length of the city name.
Predictably, this was a frustrating user experience.
As marketers, we use online forms in our campaigns all the time. To see success, it's important to test your online forms for user experience and conversion rate.
Below, let's review what form testing is and how to implement it in your online form strategy.
What is forms testing?
Form testing is the process a marketer goes through to test the functionality and effectiveness of an online form. You can test elements such as design, copy, and calls-to-action (CTA). Additionally, you can test functional elements to see whether the form works and sends users the right confirmation and messages.
Now that we've covered what forms testing is, let's dive into the components of your online form that you should be testing.
Online Form Elements to Test
Once you've created an online form on your landing page, it's important that you test it for both functionality and effectiveness.
Below, we've listed a few elements that you should test depending on your goal.
Functionality
Validation: Validation is how you'll ensure the information put on a form is accurate. For example, you can set requirements on your form for the email and phone number fields so users can only input correctly formatted emails and phone numbers. By setting up those requirements, users won't be allowed to submit the form if there's an error. When an error occurs, a validation message will appear and let users know what's wrong. When you set up an online form, you need to check that the requirements and validation messages you set up are working correctly.
Notifications: When a user submits a form, you should be notified. After setting up an online form, double check that you're receiving notifications. Additionally, typically an online form will trigger an email or confirmation message to the user. You'll want to test and confirm that's working as well.
Thank You Page: After a user submits an online form, usually they're directed to a thank you page. This is one of the most important elements to test. Make sure that the entire process of landing page to form submission to thank you page is working seamlessly.
Payments: If your form requires a payment, you'll want to test and make sure your payment processor is working.
Mobile Devices: When I went through the form submission process above, the mobile experience wasn't working well. The issue I experienced couldn't have been found if the company only looked at the desktop user experience. That's why you should test your form on different devices. Make sure there aren't any friction points in the process on your mobile device or tablets.
After you've tested the functionality of your form, you should begin A/B testing style choices to see what works for your audience. Below are some of the top elements you should test for effectiveness.
Effectiveness
Design: The overall design of your form is important to consider. It should look modern and be easy to understand. You can test elements such as form length or form requirements to see what your audience responds to.
Copy: Form copy should set the expectations. For example, is there a clear purpose and instructions? Does your CTA copy clearly express what users will receive?
CTA: CTAs are one of the most important elements of your online form. Test and see what colors, sizes, and copy converts best.
Requirements: When you build a form, you might want to make every element required. However, this might not work with your audience. Test what requirements or pre-filled fields work for your audience.
Now that you know how to test your forms conceptually, let's review some best practices to consider when creating your online form.
Web Form Testing Best Practices
1. Keep form length short, if you can.
Generally, keeping your forms short is a good rule of thumb. However, it's important to consider that there isn't a "one size fits all" approach to form building. You'll want to test your forms to see what works best for your audience.
Kristen Baker, a marketing manager at HubSpot, says "Web forms vary in length, format, content type and appearance. They should simply fit your business's needs and help you gather the information you want from your leads."
2. Don't overuse validations and requirements.
Not to be redundant, but the user experience I had when I was online shopping the other day wasn't great.
That's because the company was overusing requirements by limiting the characters I could use in the "City" field.
Overall, the best practice here is to not overuse requirements or validations. You should only make decisions that improve the user experience.
3. Set expectations with your CTA.
Your CTA is one of the most important elements on your landing page because some people might skip right over the form and look at the CTA first.
That's why your copy should set expectations, while also catching the eye. Consider the color, shape, size, and copy on your button.
Ultimately, your CTA should be actionable and visually appealing.
Once you've built your online form, you'll want to track your efforts. That's why you should look at these form analytics tools to measure success.
By using form testing, you can adjust your forms on the go and make adjustments to help improve your conversions.