By now, you've heard the term "personas" -- or "buyer personas" -- and know that inbound marketing is really about creating buyer persona-driven content that encourages engagement between you and your ideal customers within the channels they feel most comfortable.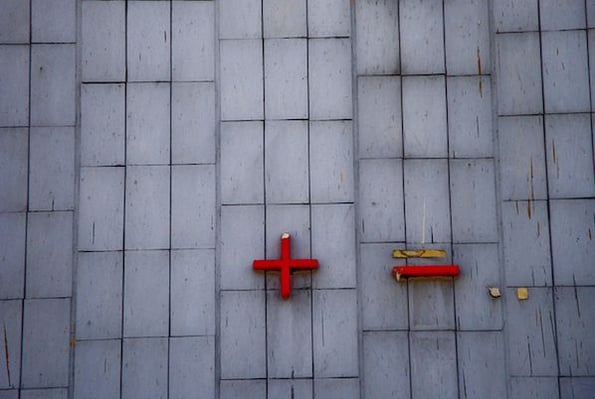 You've most likely started to plan out how to create these buyer personas, which people on your sales team will be most helpful in the process, and what each buyer persona's name might be. That's a great start!

But then you get stuck: How many buyer personas do I need? Am I creating buyer personas for every role at the company we're targeting? When do I know I've created too many buyer personas? When should I remove a buyer persona from my list?
While these questions can be overwhelming, you're in luck. There are simple answers to them and, with a bit of research and pattern spotting, you'll be on your way to making your company a sophisticated persona-based marketing machine.
When Should You Add a Buyer Persona to Your Marketing Strategy?
This is a common question, and like most rules in marketing, there is no universal answer. You need as many personas as your company needs -- particularly in Marketing and Sales -- that you can also confidently back up with data that supports their existence.
With that, here are some guidelines you can follow on when you might want to add a persona:
1. When You Don't Have Any
Everyone needs at least one buyer persona. Otherwise, to whom are you even marketing and selling? Somewhere in your marketing efforts you should've collected data on the type of people that are coming to you as leads, and the people that have turned out to be your most profitable, most loyal customers. These are the people you want more of. Find those people, interview them, and create your first buyer persona.
2. When You Notice a New Pattern in Your Lead and Customer Profile Data
Buyer personas are built on that data we just talked about -- the common traits that yield the best customers. So it only makes sense to continue tracking that data over long periods of time to see if new trends emerge that would warrant you adding a new persona to your marketing. This might be a trend in business size or type, industry, job level or title, or pain point.
For instance, you might develop a sales and marketing strategy that targets, in addition to managerial-level employees, executive-level decision makers. This could be triggered after noticing a consistent pattern in which the C-Suite inquire about your business, tend to make purchase decisions quickly, and tend to churn less.
It could take a year or longer to really see a new trend in the lead and customer data you're collecting, but don't stop. As your reach grows, so will your lead and customer base. Track what happens and pick out common themes. You may find an entirely new and different buyer persona to interview and create!
3. When a New Product or Service Is Launched
This is not uncommon for most companies. Typically the new product or service is launched to reach a wider audience, which is a flag to you saying "Hey! You might need a new buyer persona!"
Start by talking to the product managers about who they want to target. Keep in mind you might find no new persona is needed, and the new product or service launch is intended as a value-add for existing persona types. But keep an eye on the people who are inquiring about, and purchasing, those new products or services to see if a pattern emerges that is distinctly different from your existing personas. If so, start interviewing those people to determine what differentiates them from your current target audience.
When Should You Remove a Buyer Persona From Your Marketing Strategy?
The most common mistake marketers make is trying to create a persona for every single characteristic they have ever seen come through their lead or customer database. Some marketers will create a persona for every individual role at a company, for instance, or break out different personas based on character traits.
Try to resist this urge. This only makes your life (and the life of the sales team working those leads) more chaotic. Remember that personas are more about the common goals of the buyer persona -- their similar buying patterns, their common pain points, their shared personality traits. If you feel like your list of buyer personas is too long and still growing, there are a few times when you should cut the fat off of your list:
1. When the Buyer Persona Is Vague
This is a sure sign that you probably don't need this buyer persona. As mentioned above, you don't need a separate persona for every lead or customer that has ever come through your contact database. If it's difficult to tell what the goals and buying patterns are, you can probably live without that buyer persona.
Truthfully, you can't really target content to them without knowing those traits. Save time in your day. Delete.
2. When You Recognize Negative Traits
You may have heard the term "negative buyer persona" or "exclusionary persona." What does this mean? Basically, it means that you tend to get this kind of persona as a lead or customer, but your company would rather stay away from them. Ask yourself, "Who do I not want to buy my product or service?" That person you think of is one of your negative personas. Research them like you would a buyer persona you love, but keep them at a distance, and by all means do not target your content to them.
For many businesses, especially those with a heavy service component, not all business is good business. Negative personas will help you establish which personas should be kept at bay when making strategic marketing moves.
3. When Your Company Removes a Product or Service
If your company is removing product and service lines, it's time to reassess your personas, too. As your business matures, you may find target markets you were pursuing in the past are no longer a good fit. For instance, an ecommerce wholesaler might have started their business off in furniture, and realized they can make a killing in jewelry. Instead of trickling off, make a pointed move to adjust your persona focus, removing the "new home buyer" persona and focusing all your efforts on the personas that better align with your new business strategy.
Having the right buyer personas will make the difference in your marketing and sales efforts. After all, we need to know who we're speaking to -- whether through a blog post, in an email, or over the phone. Spend some time this month (and every month) looking at the closed-loop data available to you that gives insight to your buyer personas.
You can then confirm that your list of buyer personas is consistently awesome or, perhaps, in need of some trimming (or beefing up).

This is a guest post written by Dolly Howard (@dollyhoward), Inbound Marketing Consultant of SmartBug Media, a strategic inbound marketing agency and Gold-level HubSpot partner based in Southern California. She is also a former HubSpot consultant and still dreams in vibrant orange.
Image credit: Roger Casado