HubSpot Research exported sources data from HubSpot's Marketing product and created website visit benchmarks across business type, employee size, region, and industry. HubSpot Research calculated the proportion of total visits each channel generates across January 2014 through May 2015. The detailed charts below also represent the average number of visits received each month from each traffic source.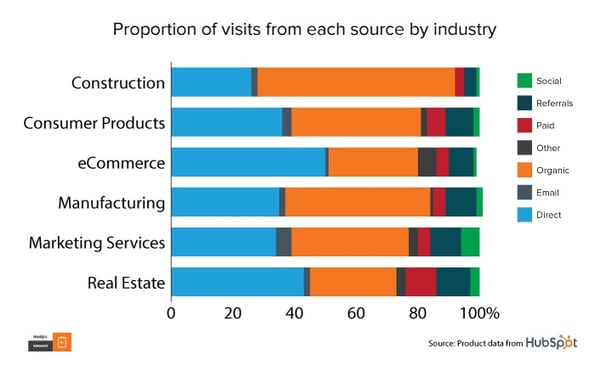 (Click each chart to access the downloadable version)
---
Table of Contents
---
B2B and B2C
Detailed charts
Company Size

Detailed charts
Industry
Detailed charts
Region
Detailed charts
This report contains links for HubSpot Content, Products, and Services.