As the world of online marketing evolves, one thing is certain: consumers want to learn about brands from content rather than traditional ads.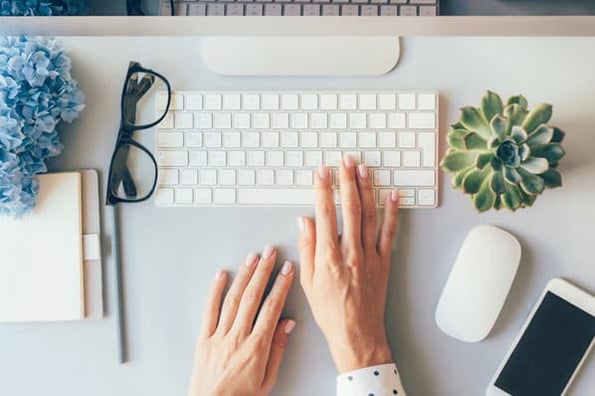 But, as a small business marketer, you might panic when thinking about a content marketing strategy. After all, these tactics take time and resources to build out. Content marketing also requires you to create a number of assets, such as video, images, or other high-quality content without knowing if it will yield an ROI.
If you're building out a scalable content marketing strategy, one great place to start is by setting up or improving a business blog. Blogs allow you to publish lower-maintenance content, gain search traffic to your site, discuss your product, and show your expertise on industry topics.
If you already have a blog, you can also easily use it to scale up your content marketing efforts. This is because you can use the platform to publish and experiment with new blog formats -- such as video or infographics.
Blogging is such a scalable and affordable approach that it's the third-most-common content marketing strategy for businesses. And, marketers that prioritize blogging see 13-times the ROI of businesses that don't.
But, with any content marketing strategy comes challenges that you'll need to keep in mind.
Although it's easier to craft blog posts than it is to roll out a huge multichannel marketing campaign, you'll still need to understand the barriers that come with your blog audience. This could include low attention-spans, a need for easily-skimmable content, and their growing interest in content that has additional assets like graphics and videos.
To show you the benefits of blogging, and better prepare you for its challenges, here are 31 stats you should keep in mind when planning your 2020 strategy.
General Blogging Facts
The Benefits of Business Blogging
Writing, Formatting, and Posting
Blogging Challenges
Building a Successful Blog
Now that you've seen the benefits of running a business blog, you might be eager to get one started on your site or improve upon your current blog.
Regardless of where you are in blog development, be sure to brainstorm ideas for interesting posts that keep your buyer persona in mind, optimize your web content for SEO, and follow other best-practices that have led businesses to gain ROI from their online content.
Want more success tips on how to be a better blogger? Check out this post with tips from HubSpot's own blog team.