Since TikTok launched in 2017, marketers have been trying to wrap their minds around the odd-ball video platform. Now, many are realizing that the key to brand awareness might involve sponsoring influencer content on the app.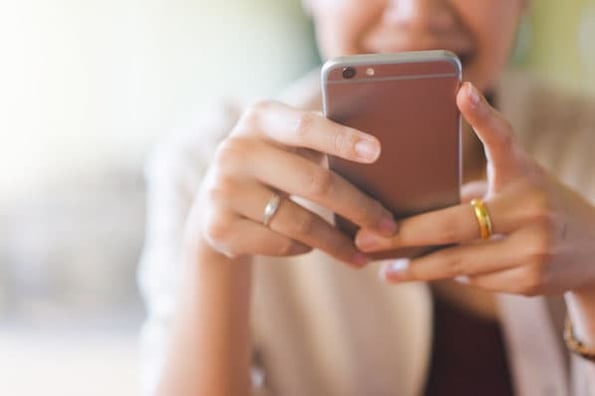 Why does this strategy make sense? There are a few great reasons why influencer marketing can be beneficial on a new or niche app like TikTok.
First of all, rather than spending weeks or months analyzing the app and its audiences to determine what content will be interesting, you can work with an influencer who has a decent following, videos with high engagements, and a visible track record of reaching the TikTok audience.
Additionally, this strategy also might limit the time and resources needed to create your own videos. Rather than trying to figure out how the app works, fiddling endlessly with all its features and launching a bunch of videos that don't gain any traction, you can work with an influencer who will already have a large, engaged audience and can create quality content for you.
If you don't have the funds to pay an influencer, co-marketing and creating TikTok content with a user or brand that has a greater following than yours will help your audiences learn about the person or brand you're co-marketing with, while their audience can learn more about you.
When it comes to most social media channels, influencer marketing, sponsored content, or co-marketing can be an incredibly beneficial way to spread awareness about your brand to a new platform.
Even though influencer marketing and sponsored content might seem like a great idea, you still might not be sure of where to start when it comes to finding and identifying people or companies to work with -- especially on a new platform like TikTok.
While you'll obviously want to look at a user's follower numbers, total likes, and the comments and like-counts on individual videos, you should also look at their content to see if it's interesting, good quality, in line with your brand, and -- most importantly -- attention-grabbing. You also might want to look at any past sponsored campaigns that an influencer account has posted to see how they creatively work in the product, brand, or person they're sponsored by.
Once you start working or co-marketing with TikTok creators, you might also want to bring some unique TikTok video ideas to the table that will intrigue the user's audience while appropriately highlighting your brand.
To help you identify great ideas for sponsored content and what you should be looking for in a TikTok influencer, I've compiled a list of eight sponsored TikTok videos that you can learn from.
8 Sponsored TiKTok Campaigns
1. Mucinex
One of the biggest influencer campaigns on TikTok so far has been Mucinex, which recently worked with a handful of creators to promote its product in the time between Halloween and flu season.
In the various videos, influencers wake up looking like goofy zombies. Then, they grab Mucinex. After that, the videos cut to the influencers looking fabulous and dressed for the club. The idea is that Mucinex can help you recover in time for a weekend party, even if you feel like death.
In one example of the Mucinex videos, OurFire, an account with over 2.4 million followers that follows two siblings, shows the sister and brother de-zombifying themselves before a party.
This is an excellent example of how a brand can leverage a number of influencers and an interesting holiday theme to create a viral campaign that could touch many different audiences at once. While your company might not be able to leverage multiple big influencers at the same time, you might still want to take a note from Mucinex and work with multiple affordable creators with wide-ranging audiences.
For example, if a number of lower-level thought leaders or influencers are somewhat affordable and align well with your campaign, consider working with multiple people instead of paying for just one big influencer. By doing this, you could get even more content created that discusses your product, and reach multiple different audiences associated with each influencer or thought leader.
2. Target and Vera Bradley
In a recent back-to-school themed TikTok video, influencer Victoria Bachlet presents a montage of video clips that show her visiting Target, buying Vera Bradley self-care products, and using them at home as she prepped for a new year of school.
The video was aimed at spreading brand awareness for both Target and the Vera Bradley X Venues self-care product collection.
Bachlet, who has 2.9 million TikTok followers, often uses her TikTok as a vlog where she gives viewers a look into her daily life. She often posts about romance, parties, self-care, and many other topics that teen or young-adult women can relate to.
Because Target markets itself to a variety of age groups and is a business that a lot of young people enjoy shopping at, this influencer choice and video aligns well with their audience. While viewers might be able to relate to a back-to-school Target trip, they might also be interested to find out about the new Vera Bradley products being sold there.
Although the video caption clearly says the post is an ad, it still feels like it was made by the influencer herself. This makes the video natural and more like an endorsement rather than a native ad.
The strategy of showing a customer or influencer's shopping experience could also work for smaller businesses on TikTok or other video-friendly social media platforms.
For example, you could have an influencer or frequent customer in your area or industry film themselves using your products or walking around in your physical store. This type of video will highlight all the great products you have to offer while showing audiences that relatable people like themselves shop for your products. Then you could adapt and edit this video content for TikTok or other platforms, like Instagram or YouTube.
3. Too Faced
To spread awareness for Too Faced's new Damn Girl Mascara, the cosmetics brand sponsored a video from top TikTok user Kristen Hancher. In the video, Hancher, a vlogger with more than 23 million TikTok followers, sings into the camera with no eye makeup on. The video then cuts to her singing with Too Faced mascara on as she flashes the mascara bottle in front of the camera.
Although TikTok videos are often too short for full how-to's and tutorials, Hancher and TooFaced have leveraged the same effect by showing a musical before-and-after video instead. This is a great example of how brands can creatively embrace short-form videos on this platform.
This video also quickly grabs the viewer's attention, which is absolutely vital on an app like TikTok where you can simply swipe to another video in your feed if certain content doesn't immediately interest you.
Aside from TikTok, Internet users and most social platforms are also getting more and more fast-paced. Because of this, being able to create short videos that quickly highlight your product's value proposition could be incredibly beneficial and essential to your future marketing strategies.
Even if you don't want to use TikTok for social media marketing, creating video content that immediately grabs the viewer's attention can be beneficial on most of today's big platforms. Looking at TikTok posts like the one above will give you good inspiration of how to show off your product as quickly and intriguingly as possible.
4. Blinger and Wicked Cool Toys
In a recent sponsored video, TikTok influencer Jasmine Gonzalez takes her brother's shoes, decorates them with her Wicked Cool Toys' Blinger kit, and gives them back to her excitedly happy brother.
The Blinger promotion is another example of how a brand and TikTok creator have found a short-form alternative to a how-to video or tutorial. Instead of showing the process of decorating the shoes, Gonzalez's video shows a before-and-after of the shoes, as well as the pure candid joy of her little brother as he gets the shoes back.
Gonzalez's TikTok video is both fun and pleasant, which makes Blinger and the idea of shoe decoration pretty memorable. Similarly to a more traditional commercial, the video also demonstrates how every-day people, such as Gonzelez's brother, might enjoy items that are decorated with the kit.
5. Run Around
Recently Run Around, a smartphone game that requires your character to run in a full circle without hitting any obstacles, leveraged a gaming influencer, Candice867, for sponsored content. In the TikTok video, Candice simply records her screen and her voice as she plays the game:
The video-game content seen above is not unnatural to this particular influencer's channel. In fact, all of her TikTok posts are simply videos of her playing mobile games.
While this video will likely be seen by Candice's video game-oriented followers, this is also a great piece of sponsored content because it shows prospective users exactly what the game is like and how it's played. If the game looks fun, viewers might be quick to go there app store and find it.
Like the other videos on this list, the content attempts to gain attention by simply showing how its product works as quickly as possible.
When it comes to TikTok promotions, it's clearly more beneficial to be more upfront about what your product does as quickly as possible, rather than posting content which beats around the bush and doesn't show off your value proposition immediately.
6. Just Dance 2019
In another video game-oriented post, an influencer named Jelina posted a sponsored duet video with a character from Just Dance 2019. During the duet, the influencer follows the same dance steps as the character on the right of the video.
For those who are familiar with Just Dance games, each edition of the game allows you to follow the dance steps of cartoon characters to the sounds of popular music. The games can also record you dancing next to the characters dancing so you can see how close your steps were to their own.
With TikTok's Duet feature, which allows you to see two videos back-to-back, Jelina, the influencer, nearly mimics the playback experience that you can get when you're playing the Just Dance games.
Like the Run Around example above, this video allows you to see exactly how Just Dance is played while watching an influencer dance up against one of the characters in the game. This is a fun video for the influencer's audience as they can see how close her moves are to the characters, but it also reminds viewers of how fun the game can be to play. If viewers haven't played a Just Dance game in the past, a video demonstration like Jelina's might spark their interest in it.
7. Freal
To promote its smoothies and milkshakes, Freal sponsored a funny video from the HaueterFamily, a TikTok account that follows an every-day family.
In the video skit, a boy tells his mom that something is wrong with his brother. When the mother, filming the video, goes outside, she sees that her son is "hangry." The video cuts to her bringing her sons to the convenience store, where they feed Freal to the son with "hanger."
This video is so memorable because it comedically shows how Freal is both tasty and helps eliminate the mood-related pain point of hanger: anger related to hunger.
If you can't do a how-to or mini-tutorial on TikTok or another short-form video app, you could take a note from Freal by sponsoring a funny, yet relatable, skit about your product. While this content doesn't prove that Freal is better than other products, it still makes the food brand stick in the viewer's mind well after they've watched the content.
8. Red Bull
in a recent video from a TikTok user Keeoh, the smaller-scale influencer with nearly five thousand followers makes viewers think he's going to perform a magic trick with Red Bull. He taps a Red Bull can with a spoon, opens it and pours the drink into a travel mug. Then, he flips the mug upside down to reveal that there's no Red Bull inside it.
Just as you think that the drink's disappeared, Keeoh's friend pops up from behind the table with his shirt covered in Red Bull. It then becomes humorously obvious that the influencer was actually pouring the drink into his mouth and not the mug.
This Red Bull magic trick video is simple, pretty funny, and doesn't seem like it was hard to make. Still, because of its humor, it's pretty memorable. Although the content doesn't show you why Red Bull is a great product, you still might remember the brand due to the entertainment factor,
Additionally, if a younger person sees an influencer they follow doing tricks or skits featuring Red Bull, they might be more interested in the product or think that the influencer is endorsing it because they also enjoy the product.
Lastly, this is also a great example of how you can leverage a smaller scale influencer to create somewhat affordable content. While the video is short, memorable, and spreads awareness of Red Bull to the influencer's audience, it doesn't look like it was a high-budget piece of content for the company or the influencer.
What makes a successful TikTok influencer campaign?
If you're interested in leveraging influencers on TikTok or another social platform, keep these ideas in mind as you vet them and work with them to create interesting content:
Look for influencers who have a strong sense of what great content is on their platform: You should also check out an influencer's video comments, like-counts, and followers to see if they have established a following.
Vet influencers that might have a similar audience: This might make their endorsements of you feel more natural and less like an ad. A great example of this is how Run Around sponsored content from a mobile gamer with a high TikTok following.
Brainstorm ideas that align well with the influencer's content and as well as your brand's goals: If the influencer doesn't have any ideas in mind, pitch content that quickly grabs attention from fast-paced social media audiences and concisely explains why your product matters to them.
Still trying to wrap your mind around this whole TikTok thing? We've got plenty of blog posts to help you catch up on the app's short history, learn how to use the app, get inspiration from successful brand accounts, and find the stats you need.