A software helps automate your business processes and speed up the time spent on everyday tasks. If you're struggling to manage your small business accounting and an accountant isn't in your budget, accounting software is tremendously helpful.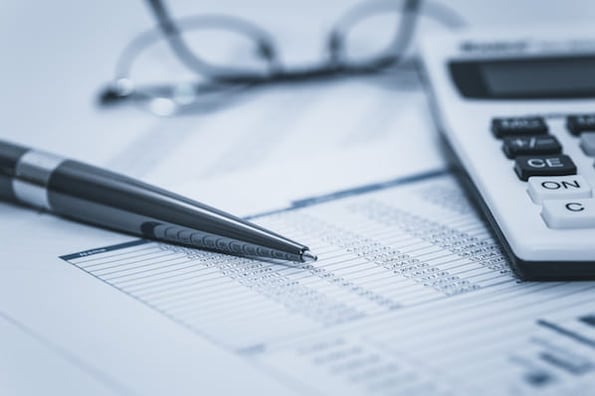 Only 18% of small to medium-sized businesses don't use accounting software. Isn't it about time to join the majority of businesses that use software to manage their income and expenses? Accounting software often includes tools to enter accounting transactions, collect payments, and create financial reports. Many even offer mobile versions so you can add entries and run reports on the go.

Are you ready to explore the top accounting software of 2019? Let's dive in!
Free Accounting Software
If a paid accounting software doesn't fit your budget, check out these free accounting software options.
Best for: Wave's accounting software is free forever. You can connect an unlimited number of bank accounts and credit cards, and there's no limit on the number of collaborators you can add.

It offers invoicing and receipt scanning tools -- and scanned receipts are automatically entered as accounting transactions. Wave also has a mobile app so you can access your accounting information wherever you are.
Best for: ZipBooks offers a free plan called ZipBooks Starter. And you have the ability to upgrade as your business expands and your accounting needs change. It includes unlimited bookkeeping and invoicing.

Plus, you can accept payment by PayPal or credit card. One downside to ZipBooks Starter is you can only connect one bank account to the application.
App: iOS | Web Browser
Best for: If you're looking to automate your accounting processes, SlickPie is for you. Create auto-recurring invoices and use its built-in app, MagicBot, to automatically add bills and receipts.

And you can accept payments with PayPal, Stripe, and credit card processing. Add an unlimited number of users, create financial reports, and manage your bills and invoices.
App: Web Browser
Best for: A key advantage to CloudBooks is its time-tracking and project features. This allows you to see where employees are spending their time on projects and you can track mileage.

One disadvantage of the free CloudBooks subscription is you can only have one user. However, if you need assistance, the free version of the web-based software includes 24/7 email support.
App: Web Browser
Best for: Balance your books with GnuCash and track stocks, bank accounts, income, and expenses. Key features of GnuCash include financial reporting, payroll, and customer and vendor tracking.

It doesn't include direct support, but it does have mailing lists you can reach out to for assistance. Plus, GnuCash has manuals, tutorials, and guides to help you with the software.
Next, we'll take a look at the best paid accounting options for you and your business.
Best Small Business Accounting Software
Intuit Quickbooks
Freshbooks
Wave
Xero
Zoho Books
Sage 50cloud
AccountEdge
Kashoo
OneUp
GoDaddy Bookkeeping
Best for: Each plan allows you to capture receipts, track income and expenses, send invoices, and accept payments. Plus, you can integrate with popular apps like PayPal, Square, and Shopify. Track inventory, time, and projects and even manage 1099 contractors with the advanced versions of Intuit Quickbooks.
Pricing: Simple Start, $20/month for one user; Essentials, $35/month for up to three users; Plus, $60/month for five or more users
Best for: Freshbooks offers an outstanding user experience with its intuitive and polished design. If you're looking for a tool to send recurring invoices, track time, or collaborate on projects with colleagues, this software is for you. A downside of Freshbooks is its lack of inventory tracking. However, it does integrate with numerous apps such as Stripe, Zapier, and G Suite. Multiple integration options will help you keep your apps connected.
Pricing: Lite, $15/month for five clients; Plus, $25/month for 50 clients; Premium, $50/month for 500 clients; Save 10% with Yearly plans
Best for: Wave is accounting software that can grow with you and your business. Start out with the free version of the app, and upgrade to use additional features that allow you to accept online payments and manage payroll. One downside to this app is it doesn't include project-tracking or time-tracking features. But this is offset with an easy-to-use design and email support.
Pricing: Accounting, free; Invoicing, free; Receipt scanning, free; Online payments, 2.9% + $.30/transaction; Payroll, $35/month base fee in tax service states and $20/month base fee in self-service states
Best for: Key features of Xero include customizable reports, inventory tracking, online quotes, and payroll processing. You can connect Xero with 700+ tools for point-of-sale, CRM, and more. Connect your bank account to easily capture and report bank transactions. And take advantage of Xero's 24/7 support.
Pricing: Early, $9/month; Growing, $30/month; Established, $60/month
Best for: Zoho Books is an easy-to-use accounting software with a well-designed user interface. Use it to keep track of projects and timesheets, recurring transactions, invoices, and documents. Plus, they have an automation tool to automate repetitive accounting tasks.
Pricing: Basic, $9/month per organization; Standard, $19/month per organization; Professional, $29/month per organization; Yearly plans are discounted
Best for: Sage 50cloud offers well-developed inventory management tools, with 10 levels of item pricing. You can pay bills and manage customer payments. And your data is accessible anywhere at any time with this cloud-based software. This software isn't the most collaborative with the most expensive plan allowing for just three users.
Pricing: Pro Accounting, $46.83/month for one user; Premium Accounting, $72.41/month for one user; Quantum Accounting, $182.91/month for three users; Yearly plans are also available
Best for: AccountEdgePro is a desktop software you can use to perform bookkeeping functions and accept credit card payments. The primary drawback of this tool is its cloud services are an additional cost. However, if you do need to take your accounting tools while you're out and about, AccountEdge has a free, mobile app for iPhones and iPads.
Pricing: AccountEdge Pro, $399 one-time fee; AccountEdge Basic, $149 one-time fee
App: Mac Download | Windows Download
Best for: If you're looking for simple, easy-to-use accounting software then Kashoo might be for you. Connect multiple bank accounts, create financial statements, and accept credit card payments. Plus, it supports multi-currency so you don't have to worry about calculating exchange rates.
Pricing: Annual, $199.95/year or $16.65/month; Pay As You Go, $29.95/month
App: iOS
Best for: OneUp is an excellent option if you need comprehensive inventory management. Sync your bank account to report transactions and create expenses. OneUp matches bank transactions with existing invoices and bills or creates a new entry if its unable to find a match. This is sure to speed up your reporting processes.
Pricing: Self, $9/month; Pro, $19/month for two users; Plus, $29/month for three users; Team, $69/month for seven users; Unlimited, $169/month for unlimited users
Best for: Are you looking for low-cost accounting software? If so, GoDaddy Bookkeeping could be a great fit for you. It integrates directly with eBay, Amazon, and Etsy to track sales and create invoices. While reporting is limited compared to other software, you can create business reports and profit and loss statements.
Pricing: Get Paid, $4.99/month; Essentials, $9.99/month; Premium, $14.99/month
Investing in an accounting software will save you time and minimize the hassle of managing your small business finances manually. If you're interested in learning more about accounting, check out this breakdown of earnings before interest, taxes, depreciation, and amortization next.