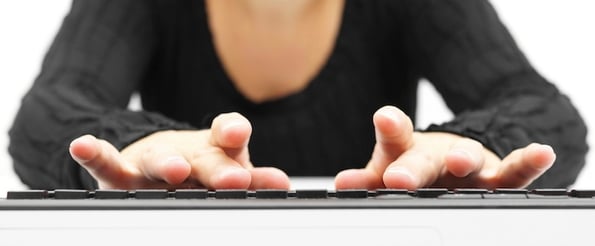 There's a lot of crap on the internet.

Clickbait headlines that over promise and under deliver. Writers with horrible advice. Or worse ... writers with nothing unique to say.

On the contrary, there are some incredibly knowledgeable people online. And many of these people write featured columns for some of the largest online business publications, such as:
Inc.
Harvard Business Review
Fast Company
Entrepreneur
The trick is finding out who these people are ... and where they write. So we did some digging to find the 17 best business writers online at major publications.
I've personally learned a LOT from all of these columnists. And it appears many others have as well, since each writer's articles consistently get thousands upon thousands of shares.
Without further ado, here are the 17 best columnists we found on the internet:
1.

Dr. Travis Bradberry
2.

Jeff Haden
As seen in:

Jeff Haden is an incredibly successful business writer, with over 650,000 followers on LinkedIn.

He's published thousands of articles on a variety of subjects, ranging from productivity to entrepreneurship to leadership. He's consistently ranked as one of the best business writers online.

He writes for BusinessInsider, Inc., Entrepreneur, and is a top LinkedIn Influencer. Here are a few of his must-read articles:

1. Want To Be More Successful? Marry The Right Person.

2. 8 Qualities That Make Great Bosses Unforgettable
3.

Stephanie Vozza
As seen in:

Stephanie Vozza is a writer at FastCompany who always puts out top-notch content.

She's a Detroit-based writer who covers the habits of successful people, productivity tools, and unconventional networking techniques.

She's also created an ecommerce platform called TheOrganizedParent.com which was later sold to FranklinCovey Products.

Here are a few of her must-read articles:

1. Seven Habits of Optimistic People

2. How To Make New Friends As An Adult
4.

Steve Tobak
As seen in:

Steve Tobak is a columnist at Entrepreneur.com who writes about the habits of successful people and unique leadership advice. Yet he also has real-world experience.

He's a management consultant and executive coach who runs the Silicon Valley-based firm, Invisor Consulting. He's also an author of the upcoming book, Real Leaders Don't Follow: Being Extraordinary in the Age of the Entrepreneur.

Here are some of his top articles:

1. Want To Be Successful? Quit Being Entitled.

2. How Alibaba's Jack Ma Became The Richest Man In China
5.

Lolly Daskal
As seen in:

Lolly has written thousands of articles and columns for a variety of online media outlets, including Inc., Fast Company, Huffington Post, and Psychology Today.

She's also a leadership coach, consultant, facilitator, and speaker. Her Twitter account boasts over 1 million followers (!), which is rooted in her 30-years experience in studying the behavioral and psychological factors of successful people.

Here are some of her must-read articles from the past 12 months:

1. 8 Deadly Ways To Kill Employee Motivation

2. How To Impress Anyone In 30 Seconds Or Less
6.

Geoff Weiss
7.

Larry Kim
8.

Gwen Moran
9.

Geoffrey James
As seen in:

Geoffrey James created the award-winning blog, Sales Machine, which generates over a million views per month. As a result, he's now a frequent columnist for Inc.

Before this, he was the lead writer on CRM and sales training for SellingPower magazine. He's also the author of award-winning books such as Business Without the Bullsh*t: 49 Secrets and Shortcuts You Need To Know.

Here are a few of his must-read articles:

1. 21 Short Videos Worth More Than An MBA

2. How Steve Jobs Trained His Own Brain
10.

Catherine Clifford
11.

Sujan Patel
12.

Drew Hendricks
13.

Madeline Stone
14.

Minda Zetlin
15.

Jane Porter
16.

Jonathan Long
17.

John Rampton