Your business is growing, and spreadsheets are getting frustrating to manage. You know you need a CRM, but there are hundreds of CRMs and hundreds more features available. How do you decide which is the best for your business?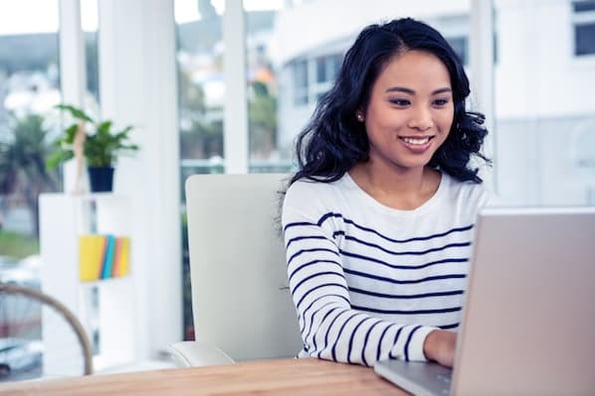 This CRM best practices guide will walk you through how to evaluate a CRM, from how it will help your business and how to map your needs to core features. By the end of the guide, you'll know how to choose the best CRM for your business needs.
Don't waste time and energy evaluating CRM systems and features you don't need. Get started below.
What is CRM?
CRM, or customer relationship management, is a strategy companies use to track customer relationships from pre- to post-sale. A CRM database is software that stores information on client and prospect interactions with employees.
Marketing and Sales touchpoints (including email, phone, website, live chat, and social media) are tracked, providing customer-facing employees with detailed context on a client's activity and feedback.
What are the benefits of CRM?
The benefit of having a CRM system is having a central database for all customer information.
A business's most valuable and important asset is its customer base. At many companies, knowledge about customers is stored in many places -- the CEO's brain, a sales rep's inbox, an accountant's records, or even a spreadsheet.
As your company grows, it'll become harder and harder for your sales team to hunt down information about customers and prospects. It rapidly becomes painful to find answers to basic questions like, When did I last speak with a prospect? How should I prioritize my leads? Which customers are ready for an upsell? Hunting down those answers takes time away from what your sales team should be doing: Selling.
Businesses often run off of spreadsheets, but that only works for a while. The spreadsheet gets bulkier as your team grows and quickly becomes difficult to manage.
Salespeople will forget or choose not to enter details about their calls and emails to save time, and it becomes nearly impossible for managers to accurately forecast or get visibility into team pipelines. The result? Less organization, more confusion, and fewer closed deals.
CRM systems are designed to solve these problems. By organizing all lead and customer information in one place and automating data entry, CRM software makes it easy to run the sales process smoothly.
Below is a view of how HubSpot's CRM dashboard displays deal forecasts, sales pipeline, and deals closed against quota for a given month.
How do I know if my company needs a CRM?
Any company that wants to maintain a relationship with their customers will benefit from using a CRM system. Two types of companies that see the most benefit are:
B2B companies that track leads across longer, consultative sales cycles and through upgrade paths (for example, software companies, agencies, or recruiting firms)
Considered-purchase B2C companies (for example, realtors, financial services, or landscaping services)
There are many companies that may not fall into the above groups but would still benefit from a CRM system.
The questions you should ask yourself when evaluating your need for a CRM system are:
Do I need records of information about prospects and customers?
Does that information live in many different places?
Is it becoming difficult to manage my data?
Do my customers regularly interact with multiple people on my team?
Do I need a better way to measure my sales team's productivity?
Is my team getting slowed down because they have to jump between different places to find lead or customer data?
If you answered "yes" to any of the questions above, your business could benefit from a CRM system. Adopting one sooner rather than later will help you avoid frustration and save you future headaches.
What is the ROI of a CRM?
There are a lot of CRMs to choose from, and many appear similar to each other. We're going to dive into how to decide which will give you the most value.
A common misconception surrounding CRM systems is that they're clunky, complicated, and tough to implement.
But modern CRM systems don't require the difficult setup they used to. They're quick and intuitive to use, take many manual administrative tasks off your plate, and can be set up in a matter of minutes.
Josh Harcus, founder of marketing agency Hüify, saw huge success within just one year of implementing a CRM system.
"We wanted to grow quickly so we did a lot of research on inbound selling and created a documented sales process which we baked into the HubSpot CRM," Harcus said. "Within 12 months we saw our revenue multiply 6X."
Hüify also saw a significantly shorter sales cycle after adopting the HubSpot CRM -- from nine months to four weeks.
Let's also look at some concrete numbers to show how much time and money a simple CRM solution can save you.
The average salesperson makes about $60,000 annually and spends two hours a day on manual data entry. Assuming a 30-day month with 20 selling days, a team of 10 will waste 400 hours on manual data entry every month. That translates to paying your team $12,000 a month to do manual data entry.
Assuming an 8-hour work day, that's 25% of each month spent on data entry. In the data visualization below, the first scenario is an ideal situation: A sales professional spends one chunk of their day doing manual data entry and can spend the rest of the day focused on selling.
However, the bottom scenario is more accurate. Out of every two hours, 30 minutes is spent on manual data entry. This results in lost productivity as your sales team switches gears from data entry to selling back to data entry. A study by the University of California, Irvine [pdf] found that it takes 23 minutes to regain focus on a task after an interruption.
That time should be spent selling so your business is bringing in cash, not wasting it. To sweeten the deal? Many modern CRM systems are free.
CRM Best Practices
Here are a few tips to get the most out of your CRM.
1. Set clear goals.
What major pain points will a CRM database help to solve? Before implementing a CRM system, understand what specific goals you'd like to achieve. Common goals might include:
Creating a centralized database of contacts.
Managing sales pipelines and targets.
Tracking revenue and customer conversion goals.
With a clear vision of how the CRM can help the business, you'll be able to use it more effectively.
2. Understand your CRM users.
CRMs can be used by sales teams, marketers, and more. Understand how each business unit will use the CRM and know which tools they need to be successful.
3. Provide training.
Once you know how each department or team will use the CRM, create comprehensive training. This will set them up for success. When they know how they can make the CRM work for them, they'll be more likely to use it.
4. Add automation.
Automation is another productivity tool that your team can benefit from. And it can help your team adopt the CRM and use it in their day-to-day workflow. Automating activities like data entry and sending outreach emails can reduce the amount of time spent on tedious tasks.
5. Analyze the data.
Your CRM is a database that's jam-packed with useful information. But, how can you make informed decisions with that data?
Create CRM dashboards with reports that compile and analyze the data. It will give you an overview of trends and key data points that can help your strategy.
What is the ideal CRM for my company?
There are a lot of CRMs to choose from, and many appear similar to each other. In reality, choosing the best one depends on your goals.
We're going to dive into the best practices for deciding which CRM will give you the most value.
The biggest mistake many first-time CRM buyers make is evaluating vendors before deciding their own goals. By focusing on vendors, you end up reverse engineering their offerings to define your needs, rather than focusing on areas with real business value to your company. For example, a mobile CRM sounds cutting-edge, but if you only run an inside sales team that's on-site, it may not be the best fit.
Before evaluating CRM vendors, ask yourself these questions:
Why are we investing in CRM?
What operational business challenges do we need to solve?
What processes do we lack that we should implement?
How many people do I expect to use the CRM?
How much customer information do we have?
What other software do we use that the CRM should integrate with?
How much budget do I have?
According to SoftwareAdvice.com, small businesses that are first-time CRM buyers often overestimate the level of functionality they need. Using an overly robust system means you'll have to invest more in setup and customization, which is a waste of resources if your challenges can be addressed by the most basic CRM systems. It's much easier to start with a simpler CRM and move to a more comprehensive solution later on.
Another point of concern is that businesses will lose the data they already have on their customers when they adopt a CRM. But it's easier than ever to import data into or between CRMs (yes, even from your spreadsheets).
If many solutions look really similar, we recommend you:
Contact the vendor and review your list of requirements with a sales rep
Read product reviews and ask peers which system they use
Compare prices and focus on getting the features you need
An ideal CRM should include some of these key features:
Detailed contact records
Contact segmentation
Automation tools
Sales pipeline management
Dashboard and reporting capabilities
Choose the CRM software that you consider best for your needs and stick to your decision. Indecisiveness will cost a lot of time and money.
How is HubSpot free CRM different from competitors?
When you're searching for the right CRM, "free" can seem too good to be true. HubSpot's free CRM must have limitations, right?
We decided it was best not to answer that question ourselves, so our friends at Capterra stepped up and shared interesting data about what sets our free CRM apart from our paid services.
So, what does all of this mean? Capterra independently surveyed 135 HubSpot CRM users. Of those respondents, 20% of free users were more likely to be first time CRM users.
66% of HubSpot users reported accessing the free version every month, while 30% upgraded to gain additional functionality. Over 90% of paid HubSpot users said they integrate with another software, while that number was only 19% for free users.
Email marketing and marketing automation ranked highest for the types of software HubSpot users integrate with, followed closely by social media.
When asked how many employees free users had when they began using HubSpot CRM, 61% said they had less than 50 employees, and 15% reported growing above 1,000 employees after implementing HubSpot.
So, what was the overall satisfaction of HubSpot CRM users? We're proud to report Capterra's data gave us 4.5/5 for ease of use, customer service, features and functionality, and value for money, oh, and overall use.
I'm ready to move my team onto the HubSpot CRM. What's the next step?
Click below to get started with HubSpot CRM. Once you create an account, we'll walk you through the necessary steps to get set up and start seeing the benefits of a CRM immediately.
The first steps & best practices to successfully implementing a CRM are:
Migrate your existing data (whether from a spreadsheet or another database)
Import contacts from your current database or spreadsheet
Invite your sales team to the CRM system
Understand how to filter your contacts for high quality leads
Good luck! Visit our community if you have any trouble setting up your CRM.