Fresh out of college and looking to make my mark, I decided to join the tech startup world. I was excited to be offered a position at Veelo Inc., makers of a sales effectiveness software platform that helps companies provide personalized marketing content recommendations, coaching, and training for their reps.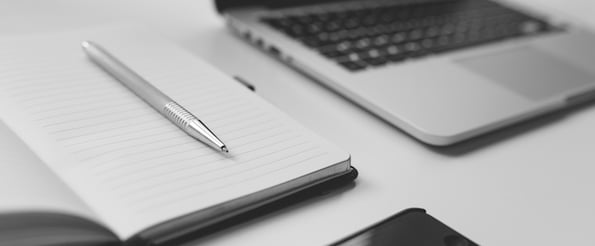 I started as a Sales Development Rep (SDR).
Like most entry-level jobs, the SDR life is not glamorous. It's also far from easy -- definitely not a job for everyone. I call the same prospects as hundreds of other SDRs from other companies, all with the objective of getting meetings with unbelievably busy vice presidents who run multi-million dollar organizations.
However, the SDR role is vital to the success of any growth company. And for me and many other SDRs, it's a great place to start a career in sales because it affords the opportunity to fail fast and learn and grow at lightning speed. In just about a year, I've gone from a "green" college grad to our company's top-performing SDR. I've learned a lot, made plenty of mistakes, and received coaching from some unexpected places -- and I wouldn't trade any of it.
Here are six lessons I've learned in my first 12 months on the job.
1) Quality Beats Quantity

in Prospecting
In the beginning, my strategy was simple: Contact as many people as possible. I reasoned that the more times I cast my line out, the more fish I would catch.
To a certain extent, it worked. I generated meetings. Unfortunately, they weren't always meetings with qualified buyers in one of our target markets. And this wasn't a great use of anyone's time.
Over time, I got better at picking the right targets, experimented with different ways of reaching out, and ultimately, improved my results. During that process, I realized that improving the quality of my approach and only contacting good fit buyers is paramount to prospecting success.
During one of my fishing expeditions, I came across Pete Caputa, VP of Sales at HubSpot. To my surprise, Pete responded to me and we ended up having a number of email exchanges, but not about buying my product. Instead, Pete offered mentorship and advice. I shared my approach and scripts and he came back with advice and suggested blog posts and books to help me refine my outreach strategy.
Of course, I've received mentorship and training at our own company too (after all, the value proposition of our product is to improve salespeople's effectiveness). Without this help, I imagine I'd still be trying to hit my goals through a brute force quantity over quality approach to prospecting.
Once I adopted the right mindset, how exactly did I improve the quality of my approach? Keep reading.
2) Research Your Prospect Before Reaching Out
The first thing I began doing to improve my connect rate was researching my prospects. Think of pre-call research like doing your homework in college. Just like it's hard to pass an exam without doing your coursework throughout the semester, it's really difficult to get a response from a busy person without learning a few things about them first.
Once you do your research, make this fact abundantly clear in your prospecting messages. Don't be a robot and send the same uncustomized message to each and every single buyer. Buyers recognize when they get generic subject lines and email templates -- and this makes it easy for them to ignore you. After all, you didn't put in the work to get to know them, so why should they get to know you?
Instead, improve your chances of making a personal connection and getting a response by personalizing your email. Yes, it takes longer, but I have found that I can get a response from almost anyone by sticking to this rule. Here are a few steps I follow to make my research process as efficient as possible:
Check your prospect's LinkedIn profile.
Follow any links to additional information about them.
Find something they are passionate about.
Here's an example of what can happen when you implement this process. When I reached out to Pete, he eventually pointed me towards Andrew Quinn as the right contact. Following the instructions in an article Pete sent me about doing prospecting research, I went over to Andrew's LinkedIn page. There I learned that his nickname is the "Sales Doctor," and discovered that he performs in an '80s cover rock band called Wildside.
The email I sent him using this information:
The Sales Doctor
Hey Andrew,
I've never spoken to anyone named the "Sales Doctor." You must be great at what you do to have earned that nickname.
As the "Sales Doctor," I am wondering if you are on the lookout for sales technology that can help deliver the right coaching to reps when they need it most?
If that's of interest to you, how would you like me to follow up?
Best,
Daniel
PS: Let me know if Wildside ever has a gig in Portland.
Customizing my emails to this extent has helped me improve my connect rate significantly.
3) Do Something to Really Stand Out
At Veelo, we primarily sell to Sales VPs at mid-market companies. Given the boom in sales technology, these people are inundated with messages from hundreds of SDRs from different companies every single day. To get through to these busy prospects, I realized I needed to really stand out.
What makes you stand out from the pack? To catch my prospects' attention I use (tasteful) humor, vary my attempts between phone, email, Twitter, and LinkedIn, and most of all, spend even more time on my research. When I can, I combine all three tactics.
For example, I watched a webinar presented by one of my target buyers as a way of researching her. In the recording, the Sales VP spoke about her favorite food spot in college called "Cosmos" and even mentioned the spicy ranch dressing the restaurant was known for.
Here's the first message I sent this VP:
your webinar on SDR tips + spicy chicken ranch
Hi [Prospect],
Your webinar on SDR tips was very well done. As an SDR myself, I had already discovered the importance of some of your advice, but your advice on telephone prospecting was new to me. I've been applying it with some success already. Thank you.
I'm also a big fan of ranch chicken and when I'm in Denver next, I'll be checking out Cosmos' spicy version.
What technology do you use or recommend when it comes to training SDR teams? At Veelo, it is our specialty to help sales reps consistently and accurately communicate business value and reduce time wasted searching for content to use in their sales process. Companies like Google, Skyward, and Xerox use us.
Would you be interested in connecting to swap sales effectiveness stories?
Best,
Daniel
4) Measure Results to Improve Over Time
Trial and error has been key to my development. Although I read a lot of sales advice, nothing beats trying things for myself and keeping tabs on what happens. I may think I've crafted the "golden email," but until I test it, I have no idea if it will be effective. When a certain template works well, I use it again, and if it doesn't, I toss it. In addition, I'm always tweaking my existing templates to make them shorter, more concise, and more compelling.
Below is one of my first emails, similar to what I originally sent to Pete:
Hi [Prospect],
I'm writing in the hopes of finding the appropriate person who handles sales effectiveness. If it makes sense to talk, let me know how your calendar looks.
Veelo helps sales reps consistently and accurately communicate your business value and reduce wasted time searching for content. Veelo acts as a virtual coach, intelligently recommending content, sales tools, and actionable examples of what to say and do. Skyward saw their win rates increase 9% after implementing Veelo, and had this to say: "The sales reps are no longer guessing. They now know they have the content that's going to make the biggest impact, right at their fingertips."
Some additional clients include Google, Xerox, Nike, and Cisco.
If you are the appropriate person to speak with, what does your calendar look like? If not, who do you recommend I talk to?
Thanks,
Daniel
This worked okay for me. But, through some testing, I realized that if I personalized the note and shortened it a bit, I got more responses.
Here's a newer version that gets a far better response rate:
Hi [Prospect],
I'm impressed with the testimonials on your LinkedIn profile re: sales coaching. This one [link] stood out as a testament to your commitment to developing your team's sales skills.
While nothing replaces committed sales leaders like yourself, our software acts as a virtual coach, intelligently recommending what reps should say, do, and send next in each sales pursuit. Skyward, who increased win rates by 9%, said: "The sales reps are no longer guessing. They know what's going to make the biggest impact."
Since your role is Sales Training Director, I'm guessing you may be the right person to speak with about improving sales effectiveness. If not, would you be willing to point me to the right person?
Thanks,
Daniel
5) Seek Out Mentors and Implement Their Advice
As a millennial fresh out of college, I'm supposed to have an entitlement mindset, according to the studies and the press. But I don't. In sales especially, I realized I need to do more than just work hard to achieve my goals -- I have to constantly improve my skills too.
However, that doesn't mean I have to do it alone. More than a few times, I've found that smart and successful people who I admire are willing to give me guidance. All I've had to do is ask, and show appreciation. In fact, more than one mentor has told me they appreciate the fact that I am so willing to implement their advice. As an example, once I told Pete that I'd be willing to share my results from what I've learned from him, he spent even more time helping me think about what I should try next.
6) Share What You Learn
As I write this article, I'm excited to pass along my new-found knowledge to other people. While I don't have nearly as much experience as my mentors, I hope this post will help others just starting out in sales improve their results.
Many new SDRs and even some sales managers assume that volume and persistence is the to key being a successful SDR. Don't get me wrong -- these things are important. But volume and persistence alone didn't get me to the top of my class. By taking a creative and iterative approach, I've been able to make more meaningful connections.
I'd encourage you to critically think about what you're doing now, get some feedback, and then try new approaches, measure how they work, and incorporate the stars into your routine. Through trial and error, I've crafted a unique sales approach that get responses. Extreme personalization helps me provoke smiles or even a laugh once in awhile -- which then earns me their attention and time.
For the past three months I have led the SDR team in meetings set, and for this month I'm on track to breaking the record for most meetings booked in a given month. My meetings are also turning into qualified opportunities with decision makers at a higher rate than those of my peers. But more important than crushing my goals is the fact that I'm helping more Sales VPs optimize their teams' processes. And that's a great feeling.
I hope this SDR who "started from the bottom" inspires some creativity in your prospecting. If you're a sales leader and you want to know more about how these approaches or Veelo can help you improve your sales effectiveness, connect with me on LinkedIn or Twitter @DandersonDaniel. I'd appreciate the opportunity to share what I know and learn from you too.