Congratulations! Your client closed on their dream home and it's time to show your appreciation. Or your client's home finally sold, and it's time to celebrate. You've been working with them for months and you've likely learned a lot about them. A closing gift is a great way to say 'thank you' for their business.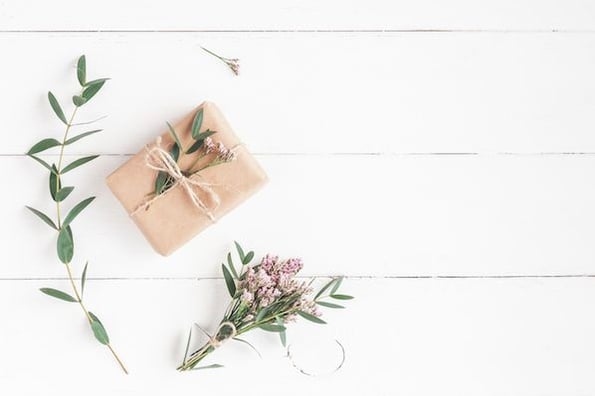 In real estate referrals and repeat business are important, and a closing gift is one way to ensure the buying or selling experience ends on a high note.
I've compiled a list of the best closing gifts for your buyers and sellers, and included tips for picking out the perfect 'thank you' surprise.
Real Estate Closing Gifts
Custom painting of their home
Donate to charity
Yard games
Google Home Mini
Echo Dot
Roomba
Monogrammed pet bed
Pet toy and treat subscription box
Curated gift basket
Wine gift box
Consultation with an interior designer
Gift certificate to a local florist
Gift certificate to a nursery
Gift card to a local coffee shop
Cooking class
Dinner at a top-rated restaurant
Personalized gift
1. Custom painting of their home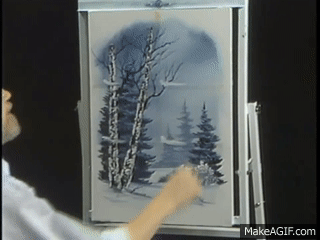 Source: Giphy
You can either find a local artist and commission a piece or use an online service to create a work of art for your client. Websites like Instapainting and Paint Your Life create custom paintings from photos. Send them a picture of your client's new home, and have the painting delivered directly to them.
2. Donate to charity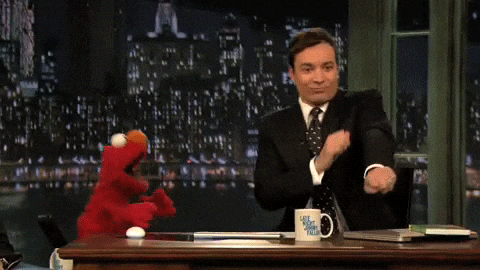 Source: Giphy
Does your client have a passion for helping others? Donate to a charity of their choice or a local charity on their behalf. You can search for charities here and it's easy to donate online.
3. Yard games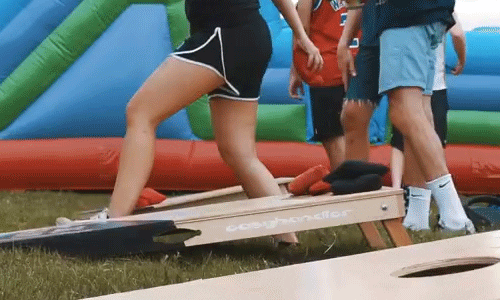 Source: Giphy
If your clients have kids or are kids at heart, yard games will be a welcome treat. Pick out a few games and the client will be all set for their next backyard barbecue.
4. Google Home Mini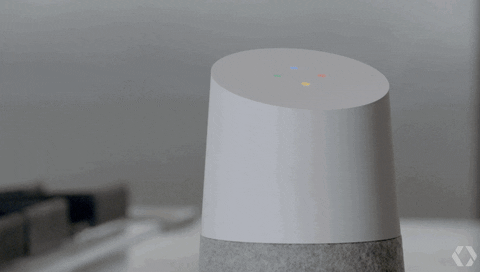 Source: Giphy
A Google Home Mini is the ideal gift for music lovers. This portable speaker allows them to play music, listen to audiobooks, and more.
5. Echo Dot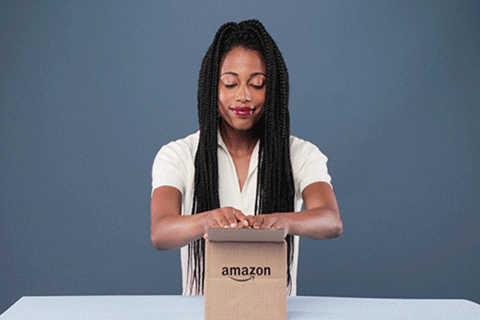 Source: Giphy
This smart speaker is enabled with Amazon Alexa can play music, answer questions, set alarms, etc. The Echo Dot is the perfect device for those who want a smart home.
6. Roomba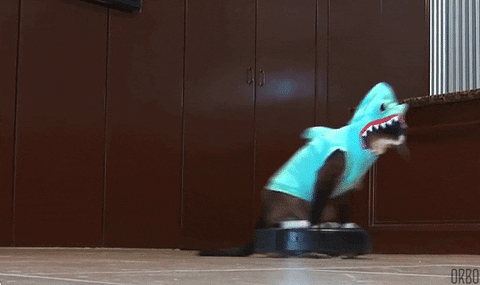 Source: Giphy
Do you have a tech-savvy client? This gadget is the perfect way for your clients to keep their new hardwood floors clean, and they don't have to lift a finger.
7. Monogrammed pet bed
Source: Giphy
Moving can be a stressful time for pet owners and pets alike. Make the client's pet feel right at home with a brand new, personalized pet bed.
8. Pet toy and treat subscription box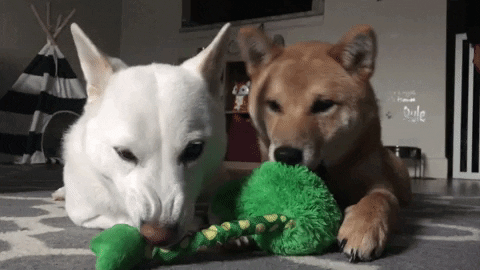 Source: Giphy
If your clients are pet lovers, get a gift for their furry friend. Pet toy and treat subscription boxes like BarkBox and Rescue Box are two services you can choose to send a gift box of pet treats and toys to your client.
9. Curated gift basket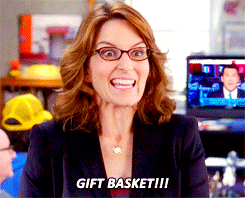 Source: Giphy
Nowadays, gift baskets often come in the form of curated gift boxes. A gift box or basket is something that can be customized specifically to the client's preferences. There are options for everyone, including and those who enjoy food, artisan goods, or the occasional cocktail.
10. Wine gift box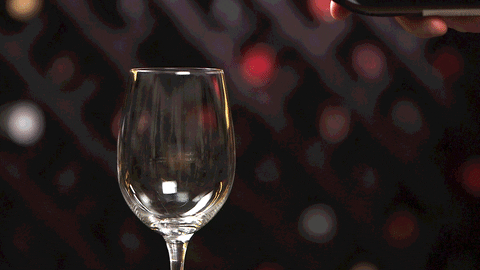 Source: Giphy
A curated box of wine will be a treat for your client. Companies like Nosy and Glassful will send your client a box of the top bottles of wine. And Vinebox will send the recipient a flight of wines to try.
11. Consultation with an interior designer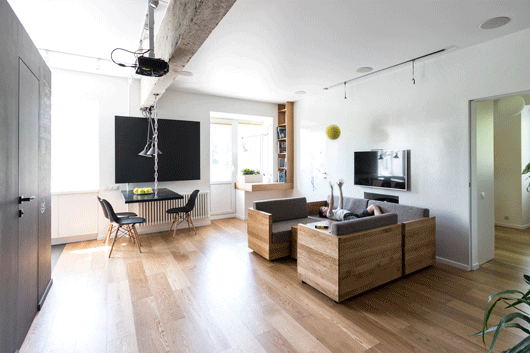 Source: Giphy
Set the home buyer up with either a local interior designer or an online design consultation. Havenly and Laurel and Wolf are two examples of online interior design services to choose from.
12. Gift certificate to a local florist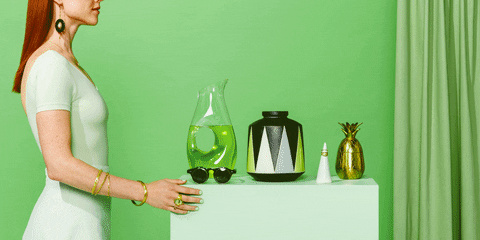 Source: Giphy
Who doesn't love a fresh bouquet of flowers? With the help of a local florist, your client can make their new home bright and inviting with a fresh floral arrangement.
13. Gift certificate to a nursery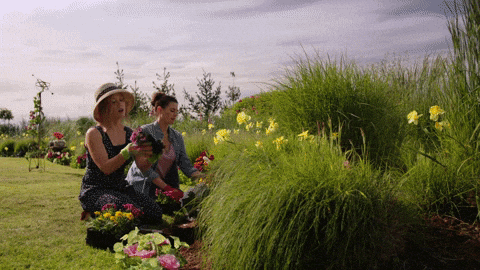 Source: Giphy
A gift certificate to a nursery is an option for clients who have a green thumb. Whether they're building a beautiful garden or buying a few houseplants, a gift certificate will come in handy.
14. Gift card to a local coffee shop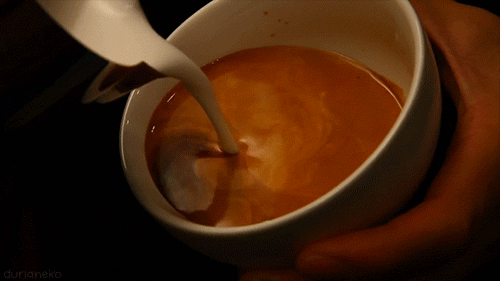 Source: Giphy
Clients who run on caffeine or enjoy a casual weekend cappuccino will appreciate a gift card to a local coffee shop. It's also a great way for them to get out and explore their new neighborhood.
15. Cooking class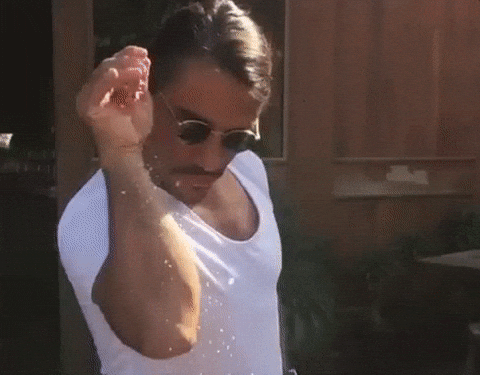 Source: Giphy
If your client's a foodie, book some time for them to take a cooking class. It's a fun experience and they'll have a recipe for a new meal they can whip up in their own kitchen.
16. Dinner at a top-rated restaurant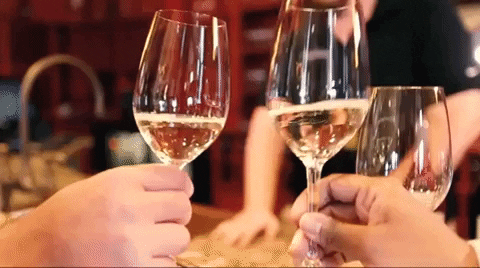 Source: Giphy
Give your clients an all-expense paid night out to dinner at a local restaurant. Book the reservation for them and cover the bill so they can relax and enjoy their meal.
17. Personalized gift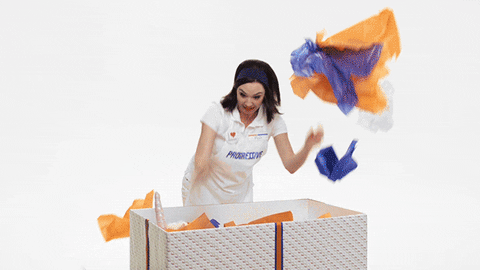 Source: Giphy
It can be difficult to find a gift that suits each and every client perfectly. With the help of new technology and AI, you can give your client a personalized gift they'll love. Eva is a service that allows you to send a gift link to your client. They click the link which begins a chat. Then the Eva bot asks them questions about their likes and interests, puts together a gift that's tailored to them, and sends it to the client.
Tips for Realtor Closing Gifts
Here are a few quick tips to keep in mind when choosing a closing gift for your client.
1. Make it personal.
Your client is sure to appreciate a personalized gift that suits their interests or personality. In addition to the gift, be sure to include a personalized note or card to make the experience that much better.
2. Ask strategic questions.
Even if you've been working together for some time, it's unlikely you know everything about your client. If you have a few gift ideas in mind, like a wine gift box or a cooking class, ask questions or start a conversation about wine or cooking to gauge if the gift will be a good fit.
3. Use it as a housewarming gift.
Instead of giving the gift immediately at the close of the house, use the gift to welcome your client to their new home. Closing on a house can be stressful, and the closing gift will be a great surprise once the client has settled.
4. Don't add your branding to the gift.
While self-promotion is great, the closing gift is not the best way to promote your brand. The gift or item you give to the client is meant for their use and they likely don't want to see your logo or brand name on it. The positive experience you've provided the client plus a personalized closing gift should be enough to delight your client.
These gifts are sure to delight your clients and leave a positive impression on them. And if you're looking for more ways to grow your real estate business, check out these tips for starting a real estate business next.