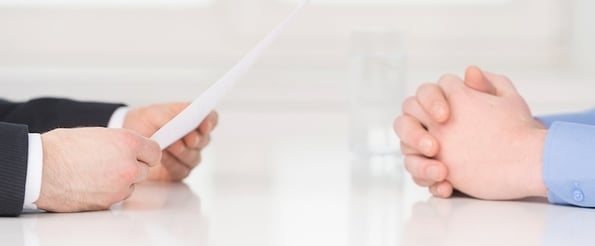 Let's say you're a top-performing salesperson. You've been in your position for three or more years, and you feel like you're getting stale and not moving quickly enough. Maybe you just want to try something different. So you decide to look for a new sales job.
You're looking for an opportunity to do something new and exciting that's potentially more financially lucrative. Where do you start, and what should you look for?
When you're changing jobs, basic things you need to understand include knowing your short and long-term personal and professional goals, the type of industry you want to work in, and the people you want to work with. Effective salespeople should look for industries in growth mode -- taking a job in an industry that's stagnant or shrinking could mean a long, hard slog.
To start the job search, identify 10 to 20 companies that meet your criteria for industry, size, reputation, growth prospects, and culture.
Moving jobs is usually not a casual decision. You should take some time to review your past performance and define the sales culture that is the best fit for you and your skills, as well as inventory the things you would like to learn in your next venture.
The interview process is just like any other exploratory process you go through with prospects. It helps to speak with multiple individuals and do research online to make sure you have a good picture of the company and a full perspective on whether it will be a good fit. Check reviews on Glassdoor, and contact at least three current employees you trust to give you a perspective on the company's reputation and what it's like to work there.
Of course, make sure you ask questions of your interviewers as well. Once you've defined those target companies, it's helpful to ask a mix of the 39 questions below in sales interviews to make sure it's really a good fit for you and will help you advance your career.
How is business this year? (Up, down or flat?)
Is your sales organization above plan year-to-date?
Are some divisions performing better than others? Which ones? Why?
Do you have any one specific competitor in the space that seems to have an edge?
How often do you win against that company in competitive deals?
How would you describe the sales culture here?
What type of people do you hire?
What are the top three attributes of a successful salesperson at your company?
What's your annual sales rep turnover?
How long is the average salesperson's tenure at your company?
What's your marketing and support staff turnover?
How do you keep people in the loop of company, product, staffing, and other updates?
What's expected of salespeople here?
Do you have a buddy or mentorship program for salespeople?
Are reps assigned territories or named accounts?
How do you create territories, and how often do they change?
Are there specific industry or annual events that take place in those territories?
What is the percentage of time salespeople will typically spend traveling?
How are quotas assigned?
How often are quotas adjusted?
Do you have a performance plan process for underperformers?
Do you have a lead generation program?
Do you have inbound leads?
Do you have alignment with your marketing organization?
Do you have BDRs who set appointments for quota-carrying salespeople?
How many leads or accounts do top-performing salespeople typically manage?
Do you provide your sales team playbooks and scripts?
Does your marketing team provide sales collateral and competitive information?
Do you have a sales training or coaching program?
Do you have demographic and persona information on your target markets?
What is your promotion policy?
What is the compensation plan? How is it calculated?
Has it changed recently?
Does compensation change every year?
When do you actually get paid?
How many managers were promoted internally last year?
Do you typically hire managers from outside?
What are the top three challenges facing your sales team today?
Where do you think the sales organization will be next year?
What are your favorite interview questions to ask potential employers? Let us know in the comments below.