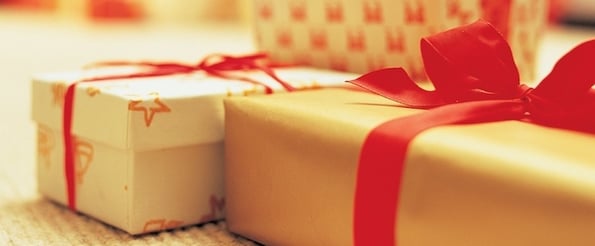 They say the best things in life are free. They also say, however, that there's no such thing as a free lunch.
So who's right? We all know there's truth to both axioms. You can't buy a sunset, but if someone offers you a free steak dinner, chances are they want something.
Fortunately, we're here to clear it up for you. We've compiled the 12 best (and weirdest) things you can get for free. No tricks, no gimmicks, and best of all -- no money will leave your bank account.
1) Your college admissions records
FERPA, or the Family Educational Rights and Privacy Act, requires that students have access to their educational records. Back in January, a group of students at Stanford University began requesting their admissions files, and drafted boilerplate language that anyone can send to their schools' admissions office to request their files. You'll be able to view admissions officers' comments and criticisms of your application, as well as written records of any other information that affected your admissions decision.
One small caveat: some schools have begun destroying their admissions files, so depending on where you went to school, your alma mater may no longer have your records.
2) A Tesla test drive
The Tesla Model S was named Consumer Reports' best overall car in 2015, with a driving experience that guarantees "thrilling acceleration, pinpoint handling, and a firm yet comfortable ride." While Teslas top out with a six-figure price tag (basically the opposite of free), driving a Tesla doesn't have to cost you anything -- just sign up at the Tesla website for a test ride.
3) Facials at Origins
Sometimes you need to feel pampered but don't have the time or money to book a three-day spa vacation. In situations like these, the Origins 20-minute mini facial and skincare consultation is the perfect solution. Book an appointment, or walk into any Origins retail location.
4) CRM software
CRM -- or customer relationship management software -- is essential for businesses with customers or clients. Yup, that's most businesses. CRM systems help companies keep records of important customer data, track every interaction they have with clients, and see at a glance how many prospects are in each lifecycle stage. In short, CRM software is incredibly helpful and frees up reps' time to sell, which explains why it is often expensive. If you're wary about the upfront investment or just want to save some money, HubSpot CRM is 100% free and ready to use. No strings attached.
5) Library books
Once upon a time, before Kindles, Nooks, and iBooks, there were actual printed books. Remember those? The public library system in the United States has millions and millions of volumes available (the largest collection in the United States, the New York Public Library, has over 23 million items in circulation), so you're guaranteed to find something you want to read. Nothing can beat holding a physical volume in your hand and turning real pages.
6) Digital books
Of course, it's nice to be able to carry several options around without giving yourself serious back pain. Project Gutenberg is an online collection of over 46,000 digitized books, available to browse and download for free. Some gems include the entire works of Charles Dickens, William Shakespeare, and Mark Twain.
7) Free email tracking
If you've ever sent an email and gotten no response, you might wonder whether your recipient even read your message. Stop wondering and find out for sure with Sidekick, a free browser extension that tracks email opens and link clicks in real time.
8) Samplepalooza: Sephora, Whole Foods, and Target
The concept of the in-store sample is nothing new, but these three brands take it to the next level. Sephora associates can provide samples in person, but if online shopping is more your thing, you can add up to three samples to your online order. Whole Foods employees will let you sample most things in the store for free, even opening packages of items you haven't tried before. Target's Sample Spot provides shoppers with the opportunity to receive samples of new products, although access to certain offerings is limited by zip code and age.
9) Knowledge
College tuition is at an all-time high, but never fear -- there are plenty of programs that allow you to go back to school, free of charge.
Coursera is an online educational platform that gives members access to a wide range of courses from participating educational partners, such as "Social Psychology" from Wesleyan University and "Fundamentals of Music Theory" from The University of Edinburgh.
Codeacademy is a free resource dedicated to teaching people to code. Walk yourself through the tutorials for common programming languages, including Ruby and JavaScript.
Duolingo is an app that teaches language through challenges and mini-games. You can learn languages ranging from Portuguese to Turkish -- and, as of next February, Klingon.
10) Health tracking
This one's technically "free with purchase." The iPhone's Health app and the Android's Google Fit app, both included with your device, track your steps automatically and integrate with third-party applications to record everything from sleep to nutrition. They're akin to Fitbit, but you won't have to spend a dime. (Well, unless you count the dimes you spent getting the phone in the first place.)
11) Music
Noisetrade is an online music collection that enables listeners to download tunes for free and donate to the artist, if they wish. Of course, if you'd rather stream music than store it on a device, Spotify, SoundCloud, 8tracks, and Grooveshark are all great -- and free -- options.
12) Birthday gifts
This one's a list-within-a-list. Many retailers and chains host annual "free" events -- think 7/11's Free Slurpee Day or Ben & Jerry's' Free Cone Day -- but some brands also offer special giveaways for their customers' birthdays. Freebie Depot has a massive list of the brands that will wish you a happy birthday with a free present from their product lines. Highlights include a free full-size product from Bare Escentuals, a free Frosty from Wendy's, and a free appetizer from Red Lobster.
So there you have it -- the weirdest (and best) things you can get for free. What's your favorite? Did we miss anything? Join the conversation by tweeting to us with the hashtag #GetFreeNow.