There are plenty of metrics that tell you how marketing and sales teams impact your business. For example, you can look at ROI, total sales revenue, closed deals, and more to determine how these departments are performing on a regular basis. If something is off, you can use these reports to quickly correct an issue and prevent it from harming your business.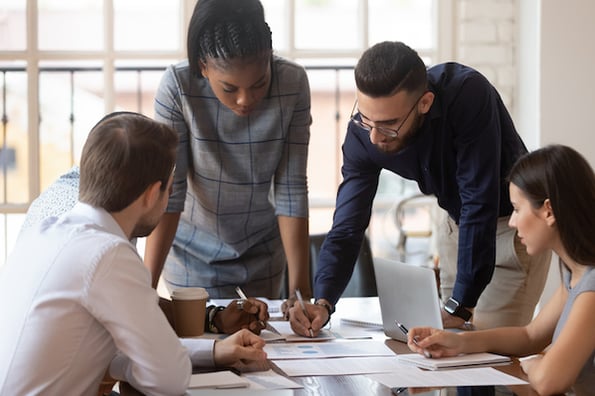 With customer service, it's harder to make the same connection. There are fewer metrics that can directly tie your team's performance to the success of the business. Customer service teams not only need better ways to manage their data but also ways to visualize it so it improves their operational bottom line.
Diving further, there are several reasons to report on the performance of your customer service teams. Let's explore a few in the section below, then we'll highlight the service metrics your business should be monitoring to improve its output.
Benefits of Customer Service Reporting
Customer service is represented by many actors with varying priorities.
Individual contributors across service teams, people managers, customer experience teams (also known as Voice of the Customer), and operations analysts all have different objectives when analyzing services in the context of the overall business. Each party is focused on different sets of data that are relevant to their specific team goals. Rather than having each team work separately, service reporting unifies these objectives and fosters collaboration across your service department.
Customer service teams face several challenges.
Service teams typically use tools that were designed for sales teams, even though their roles are ongoing for existing customers. Moreover, the systems measuring sales activity/performance aren't set up for their teams to elicit a feedback loop from a customer's continued use of a product/service.
As a result, data isn't collected or managed well enough to make key improvements on the teams that are working with customers daily. Furthermore, the data that's collected is stored in disconnected systems that aren't integrated together.
Reporting creates a feedback loop and promotes alignment.
Apart from identifying pitfalls and improving a service team's internal process, reporting can also encourage alignment with other departments in your business. Just as you can have reporting from sales teams promote alignment between them and marketing, customer service can use reporting to improve marketing and sales efforts as well.
Now that we've identified the need for service reporting, below are examples of report types that service teams use to address these challenges.
Types of Customer Service Reports
Ticket-Level Reports
The most common reports for service reporting are "Ticket Volume" and "Time to Close." These are typically shown as a combined chart with two axes, showing the relationship of the time it takes for your support team to close issues, corresponding to the volume of tickets that came into the support team's inbox.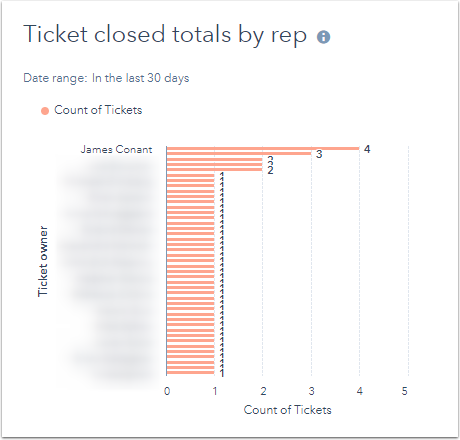 Monitoring this on a weekly basis gives managers a front-line view of individual team members, and gives directors/VPs a view of the team as a whole. Added distinctions to this report could also include the number of escalations that occurred during particular months, which can aid hiring managers in deciding what areas of the team they need to concentrate on, then relay that feedback to product if it relates to a particular feature.
Activity-Level Reports
For customer-facing teams like onboarding specialists, account managers, customer success managers, and service consultants, the number of touchpoints a customer receives during their lifecycle may vary in numerous ways. Depending on the customer's journey, the number of calls, emails, notes, meetings, and deliverables provided can vary based on how they engage with your business.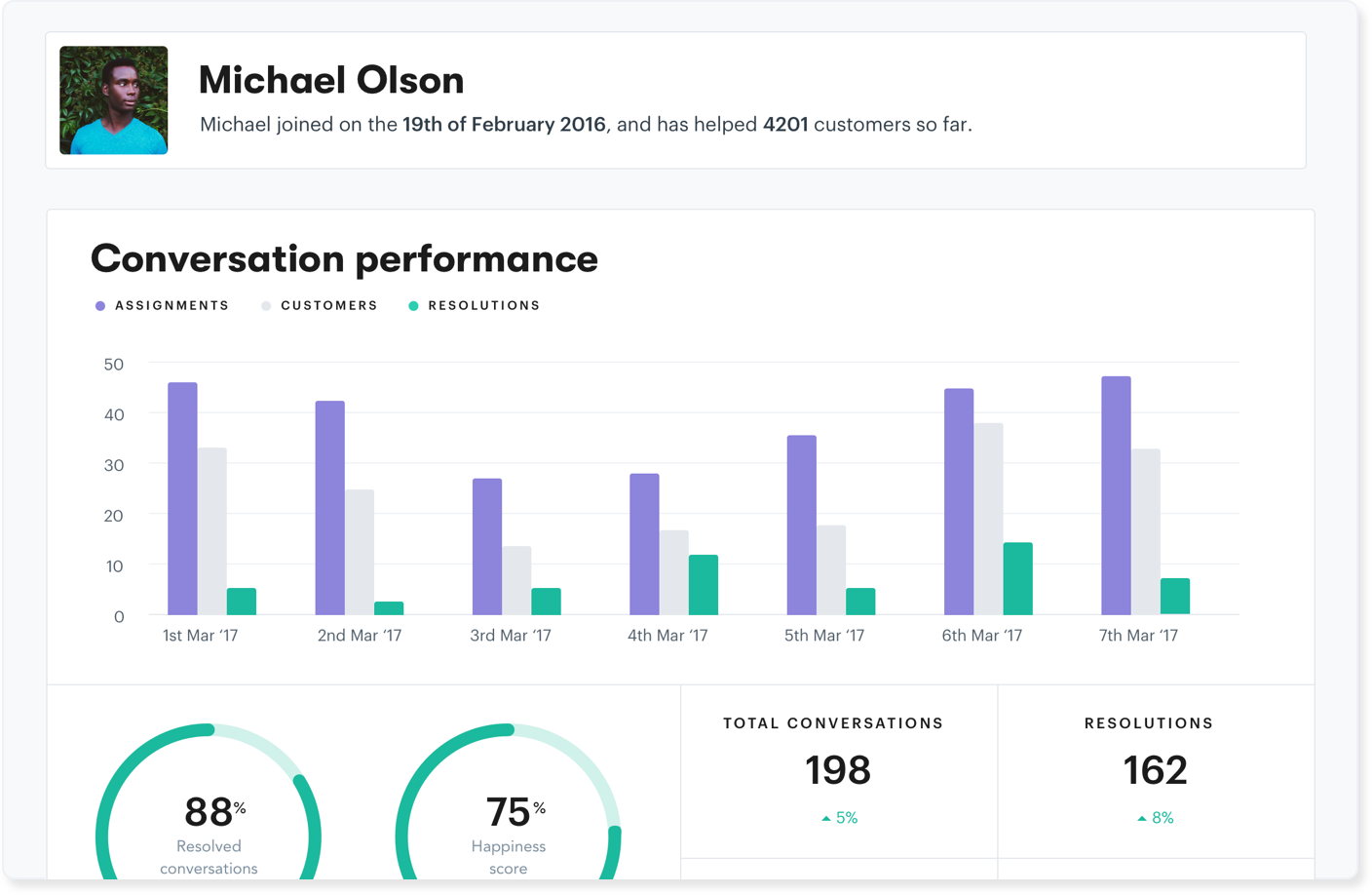 Creating activity-level reporting and showing it by the activity owner (or the contact on the services team) can help measure productivity and ensure that team members are lining up with management's expectations.
Customer Retention Reports
This is particularly relevant for organizations that are based on a recurring revenue business model. Retention gives your leadership insight into how much money is won/lost in the coming month, and can also be measured in terms of upgrades, cancellations, and downgrades. This view of projection provides managers the ability to predict churn and also headcount within their teams.

Customer Feedback Reports
Customer experience teams rely heavily on customer feedback. They typically collect it from survey submissions after events, specific times in a customer's lifecycle, or with routine questionnaires that assess individual customer interactions.
Feedback obtained can give service teams an indication of their biggest fans, and possible candidates to partner with in the future. Alternatively, your service teams can use negative feedback as a way to concentrate on customers at risk of churn and address their concerns to get their commitment back.
Now that we've identified the different ways you can report on customer service, how do you know which method(s) is best for your business? Read on for some tips about combining these reporting methods and ultimately improving your customer service.
How to Measure Your Customer Service Team's Performance
The best way to combine these reports is by integrating them into a central reporting system. Let's use HubSpot as our example.
There are three types of integrations with HubSpot - direct, third-party, and custom.
Direct Integrations
Direct integrations include those that require no intermediary to connect your systems together. For this, HubSpot's App Marketplace consolidates all the systems involved - including a category for those technologies used for customer success teams - to integrate and provide your team with a seamless set of operations.
Subsequently, as noted in this blog post, it's only natural that you end up using something apart from HubSpot to perform a critical part of your business to spin your flywheel faster.
Third-Party Integrations
Third-party integrations include utilizing connectors, including PieSync, as a way to help connect systems that may not have a direct integration with your HubSpot instance. Connectors like PieSync enable businesses to find more affordable -- albeit less-sophisticated -- ways to connect their systems together and consolidate data points.
Custom Integrations
Custom integrations with API documentation come about when a direct or third-party integration isn't available to the system. Most of the time, this involves integrating a home-grown database or system. Depending on the objects and properties that you use, these can be endpoints that you update or bring to your other systems as a way to help give yourself the connectedness you need.
A second option includes using existing features, like workflows and custom properties, to increase the depth of properties covered from legacy systems, or ones that you need to integrate for later reporting.
HubSpot has much of this functionality available within Service Hub, which is designed to work with customers past their point of sale. This can be the first step towards providing your service team with features they can use for ongoing customer engagement, while it's connected with your CRM suite.