Finding the right hosting provider is one of the first hurdles on the way to creating your WordPress site. You want the setup to be as easy as possible, and you want your site to perform well, but who needs another bill?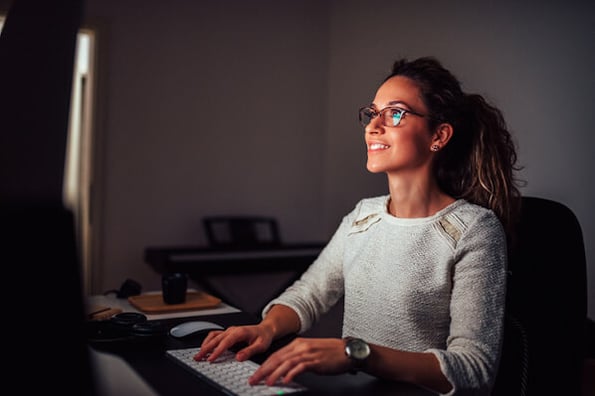 A free WordPress hosting package can help you to get started instantly without spending a dime. If you want to start your site on a free hosting plan, we have compiled the best free WordPress hosting providers in this collection to help you get started with your new site.
Best Free WordPress Hosting Sites
HostAwesome
AccuWeb Hosting
000webhost
FreeHostingNoAds
x10hosting
Freehostia
WordPlus.host
Byethost
Biz.nf
AwardSpace
100 WebSpace
Free Hosting
Infinity Free
WPNode
HostAwesome offers 100MB of storage and 2,000 page views as part of its free WordPress hosting plan. As your site grows, you can upgrade to any of its affordable premium plans as well.
You'll first be prompted to register a new domain or transfer an existing domain to HostAwesome. If you don't want to transfer the domain, you can just update the nameservers and get started with your free plan.
This hosting option boasts 99.9% uptime and includes automatic WordPress installation and an integrated SSL.

AccuWeb runs servers equipped with pure SSDs, which means super fast load times, a great experience for your web visitors, and improved SEO performance. You get 2 GB of disk space, 30 GB of bandwidth, and 25 email accounts. In addition, there's the added security benefit of multi-layer DDos protection and a free backup.
000webhost offers free hosting with no ads, 300MB of disk space, and 3GB of bandwidth. You also benefit from Cloudflare protection at no extra cost. If you need more features, their next tier is affordable and includes a free domain and 24/7 support.
The title says it all. This hosting provider offers free hosting for your site without pesky ads or popups. You can use your own domain name with this hosting or get a free subdomain from them. It comes with free email hosting, 1GB of disk space, 5GB of bandwidth, and FTP and file manager access.
If you are looking for a free cloud hosting option, x10hosting provides a complete hosting package and includes one-click web software installation. It offers unlimited cloud hosting with SSD servers, which you would expect to find with premium hosting providers.
Freehostia is another hosting provider that offers an ad-free WordPress hosting service without any cost. You can use the free one-click script installer, so you don't have to install WordPress manually. The free plan includes 5 domains, 250MB of disk space, 6GB of bandwidth, and 3 email accounts. You also get 24/7 support and MySQL storage.
Ideal for personal blogs and similar sites, WordPlus.host offers much more than just free hosting. With NVMe SSD storage, you'll experience 10 times better performance than even the standard SSD. You also receive a CDN service for your site, SSL, and unlimited bandwidth, all free of cost. The only limitation is that the service provides only 200MB of disk space.
A high-quality, free WordPress hosting provider without ads, Byethost offers 5GB of disk space, free 24/7 support, and email forwarding. With their Softaculous script installer, you can have WordPress running in one click.
Biz.nf offers an easy-to-use free hosting service with a one-click WordPress installation and automatic configuration feature. It's unique in that it will also install high-value WordPress plugins to help you get your new site running quickly with all the essentials baked in. Biz.nf offers several resources: 1000MB of web space, 5000MB of data transfer, and a free domain name (.c1.biz).
With AwardSpace, you get one free domain (dx.am), can host up to 4 websites, and benefit from free 24/7 support. You won't be plagued with ads, and you will be able to install WordPress in a single click. Features include 1000 MB of disk space, 5 GB of bandwidth, and full MySQL database support.
100 WebSpace comes with a long list of features including a quick, automated installation of WordPress and other PHP scripts. It provides 100 MB data storage, 3 GB of bandwidth, 3 email accounts, and 24/7 support.
The downside is that it will show a small banner ad on each page to let people know that you host your site on this free hosting plan.
Here's the deal about the hosting provider Free Hosting: They offer unmetered bandwidth capable of serving practically an unlimited amount of web traffic to an HTML site. For PHP-powered sites like WordPress, it translates to about 30,000 daily visitors.
If you anticipate fewer visitors than that with a site needing less than 10GB of storage, this is a good option. It also supports an email account and MySQL database.
Infinity Free claims to be the fastest free hosting option in the world, making it an excellent deal when combined with their unlimited storage and unlimited bandwidth. You can use your own domain or pick from more than 25 extensions for a free one, and there's no ads.
WPNode offers free WordPress hosting at 1GB of storage and 10GB of bandwidth. The drawback to this option is that it doesn't come with a script installer or email hosting, but there are premium plans if you need more advanced features.
WordPress is a fantastic CMS with a lot of capability. With so many free hosting options out there, you're faced with one less obstacle for getting your website up and connecting with your audience online.
Editor's note: This post was originally published in January 2020 and has been updated for comprehensiveness.