Picking the right hosting solution for your website is crucial to your online success. Your host can impact your site's performance, speed, security, and reliability, among other factors.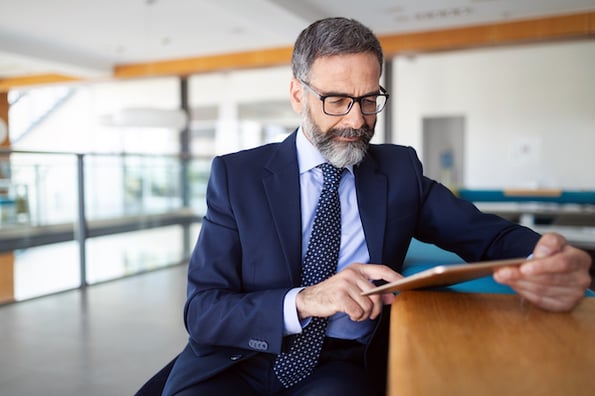 Before you can pick a provider, you'll have to decide whether you want to build your site on a self-hosted or hosted platform.
Using a self-hosted platform like WordPress.org will require you to find and pay for your own hosting. While this requires more research and time, it also allows you to compare different providers and pick the one that best meets your needs. Among WordPress.org's official recommendations is Bluehost. Bluehost's affordable pricing, extensive documentation and support, and reputation for high performance and reliability makes it the go-to choice for over two million bloggers and small businesses.
If you'd rather get everything you need in one place, then you can use a hosted platform like WordPress.com. With WordPress.com, you sign up for a premium plan that includes hosting, website building tools, SSL, storage, bandwidth, and everything else you need to build and launch a site.
Both Bluehost and WordPress.com can enable you to build and run a fast and reliable site, but they offer different services to do so. In this post, we'll explore the major differences between these hosting providers so you can decide which is best for you and your site's goals.
Bluehost vs. WordPress
Bluehost is a popular hosting provider for site owners using the self-hosted version of WordPress or another open-source platform. It offers a variety of hosting plans, including shared, managed, VPS, and dedicated hosting, for individuals and businesses with different needs and budgets. WordPress.com is the hosted variant of WordPress. Powered by Automattic, this full-service solution appeals to users who want to quickly create and publish a site without dealing with site maintenance or other technical issues.
To help you decide which hosting solution is right for your site, we'll compare the key features of Bluehost's hosting services to WordPress.com's below.
Pricing
Budget is one of the most important factors to consider when selecting a hosting solution for your site. That's why we'll start with a deep dive into the costs of hosting a site on Bluehost and Wordpress.com below.
Bluehost Pricing
Bluehost offers a range of hosting services, including shared, managed, VPS, and dedicated hosting. Plans range from $3.95 to $119.99 per month.
Its managed hosting for WordPress.org sites, referred to as its WP Pro hosting packages, will take care of your site's security, speed, performance, and updates for you. Because this type of hosting will provide the most similar experience to WordPress.com, we'll focus on the prices and features of those plans below.
There are three different managed hosting plans with resources that scale up at each price point. The respective plans are $19.95, $29.95, and $49.95 per month.
It's important to note that these are promotional prices that will only apply to the first term of your enrollment. Once the initial term is over, regular rates apply and start at $29.99 per month. Bluehost's plans are more expensive than WordPress.com's without the discount but they also come with more features.
At every tier, Bluehost's managed hosting plans include a free SSL certificate, unlimited bandwidth and storage, built-in analytics, daily scheduled backups, and more.
WordPress Pricing
WordPress.com does offer a free plan for users to build a site at no cost. However, it will display ads on the front end of your site. To deliver an ad-free experience to your visitors, you can upgrade to one of the lower-tiered paid plans.
There is a personal plan that costs $4 per month and a premium plan, that costs $8 per month, which is recommended for freelancers looking for marketing and monetization tools. Both the personal and premium plan include an SSL certificate, access to free themes, and some essential Jetpack features for speeding up your site, protecting it from spam, and improving your SEO.
At $25 per month, the business plan is recommended for small businesses. Ecommerce businesses looking for advanced ecommerce features like built-in payment processing, integrations with UPS and other shipping carriers, and support for unlimited products and services should enroll in the ecommerce plan for $45 per month.
Only at these tiers can you install custom plugins, upload custom themes, remove the WordPress.com branding from your site's footer, and get personalized customer support.
Like Bluehost, WordPress offers unlimited bandwidth across its plans. However, unlike Bluehost, WordPress does cap storage. On the free plan, you get 3GB of storage. Upgrading to the first two tiers of paid plans, you'll get 6GB and 13GB of storage, respectively. On the highest tiers, you'll get 200GB.
Security
With over 40% of websites being hacked because of a vulnerability in their hosting service, it is imperative that you choose a secure host that provides monitoring services and other security add-ons. Below we'll take a closer look at the security of Bluehost and WordPress.com.
Bluehost Security
To help protect your blog as well as your visitors' data, Bluehost offers SSL certification, daily automatic WordPress updates, daily scans for malware and vulnerabilities, and built-in tools to prevent spam on your site.
The hosting provider also offers daily backups and website restorations. That way, if something goes wrong on your site, you can simply restore a previous version rather than recreate everything from scratch.
Finally, Bluehost offers a single-click integration with the web performance and security company CloudFlare. It provides additional features including firewall, DDoS protection, rate limiting, bot management, VPN, caching, and mobile and image optimization to protect and speed up your site.
WordPress Security
WordPress.com offers some of the built-in security features and protocols that Bluehost offers for protecting your site. In addition to automatically installing an SSL certificate on every site, WordPress.com runs firewalls, continuously monitors web traffic for suspicious activity, protects against DDoS attack, and backs up WordPress.com site data on a daily basis.
Unlike its self-hosted counterpart WordPres.org, WordPress.com also has a dedicated security team that's working around the clock to protect sites running on their servers.
Load Time
You want your site to be fast. According to a KISSmetrics report, 47% of consumers expect a web page to load in two seconds or less. Recognizing this consumer demand for speed, Google uses load times as a ranking factor for search.
To help ensure your site is optimized for visitors and search engines, you need a high-speed hosting provider. Let's compare the load time of Bluehost and WordPress.com below.
Bluehost Load Time
According to a two-year analysis by Hosting Facts, Bluehost delivers average page speeds at 405ms, which places it among the top five fastest providers in the industry. Shown below, these Pingdom response times demonstrate the speed and reliability of sites hosted by Bluehost.
It's important to note that these results reflect the performance of Bluehost's lowest-tiered shared hosting plan. Since sites on its managed WordPress hosting plans have to share less server space, they'll likely load even faster.
WordPress Load Time
To test the speed of the WordPress.com Business plan, WinningWP created two demo sites — one built with the lightweight Twenty Nineteen and the other built with the heavyweight Avada theme — and ran both through the Pingdom page speed tests. The results showed that the the first site had an average load time of 603 milliseconds and the second of 1.06 seconds.
While impressive, these results do show that the most basic hosting plan offered by Bluehost is faster than the mid-tier WordPress.com plan.
The Key Differences Between Bluehost and WordPress
Both Bluehost and WordPress.com are excellent choices for hosting a website. To help you decide which one is right for your business, we've summarized the key differences between the two solutions below.
| | | |
| --- | --- | --- |
| | Bluehost | Wordpress.com |
| Price | Bluehost's managed WordPress plans, which provide the most similar experience to hosting a site on WordPress.com, are $19.95, $29.95, and $49.95 per month for new users. After the initial term is over, regular rates apply and start at $11.95/month. | Free plan available with ads. For ad-free experience, paid plans are $4, $8, $25, and $40 per month. |
| Domain | Includes a free domain for first year. | Includes a free domain for first year (except on the free plan). |
| SSL Certificate | Included in all plans. | Included in all plans. |
| Storage | Unlimited | 3GB, 6GB, 13GB, 200GB, and 200GB, starting with the free plan and then going up by tier. |
| Security | Offers daily automatic WordPress updates, daily scans for malware and vulnerabilities, built-in spam protection tools, and a single-click integration with CloudFare. | Offers basic security features and protocols, including firewalls, DDoS protection, and daily backups. |
| Load Time | Average of 405ms | Average of 603 ms for a lightweight site and 1.06s for a heavyweight site |