Nowadays anyone can build a website. With content management systems, website builders, and the extensions that plug into them, you don't need to have any coding or web design experience to make a custom website.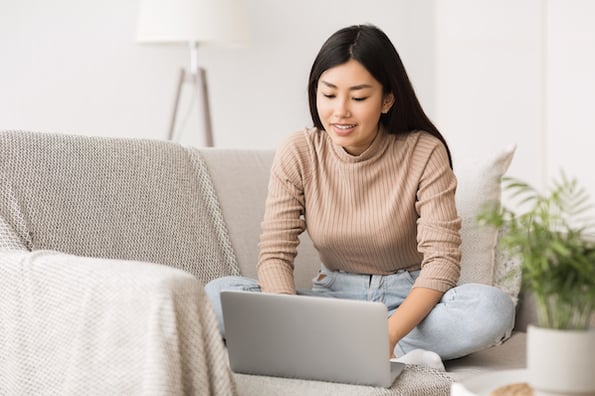 There are hundreds of platforms to choose from, ranging from enterprise content management systems to one page website builders. Of these hundreds, WordPress is among the most popular and widely-used.
While there are many WordPress alternatives, the open-source content management system continues to attract millions of users. One factor driving its popularity is WordPress plugins. Plugins add or enhance the functionality of the WordPress software so you can build your site to look and do exactly what you want.
One of the most popular types of plugins are WordPress page builders. These plugins offer more functionality and flexibility than the default editor so you can create a truly custom site. Among the most popular are the Divi builder and Elementor, which are actually more powerful than traditional page builders. These let you customize your entire site, including headers, footers, and sidebars, not just content areas. It's no wonder why Divi is used by almost 2.8 million users and Elememtor by over five million.
In this post, we'll compare these tools in terms of design elements, templates, built-in functionality, speed, and pricing. That way, you'll be able to make an informed decision about which to use to build your WordPress website.
Divi vs. Elementor
Divi is a popular website building platform made up of a theme and visual drag and drop page builder that replaces the standard WordPress post editor. It's known for its large template selection and advanced features, including a built-in split testing system. Elementor is also a visual drag and drop builder used by millions of WordPress users. It is a standalone plugin that offers fewer templates but more design elements than Divi.
To help you decide which website building solution is right for your WordPress site, we'll discuss key differences between the plugins below.
Design elements
WordPress comes with a default editor known as the Gutenberg editor. Although it's easier to use and more powerful than the previous Classic editor, Gutenberg is still limited in functionality and flexibility when compared to plugins like Divi and Elementor. Since both these plugins provide more design elements than the built-in editor, they'll enable you to build more complex pages. But how do they compare with each other?
Divi
The Divi builder offers over 40 website elements, including buttons, call to actions, galleries, sliders, blogs, forms, and testimonials. While some of these elements are in the Gutenberg editor as well, Divi provides many more customization options.
Take the button element for example. For the button block in the Gutenberg editor, you can decide between the fill or outline style, add an inline image, change the text and background color, and round the edges.
In the Divi builder, you have three tabs of settings you can configure. You can change the alignment, text and background color, positioning, margin, padding, border, and icon. You can add a filter, animation, or scrolling effect. You can customize these settings for desktop, tablet, and mobile devices or hide the button on any of these devices.
Divi also offers a WooCommerce builder with 16 WooCommerce modules so you can create and customize an ecommerce store.
Elementor
Elementor offers more than double the design elements (also called widgets) as Divi. It offers a selection of "basic" widgets that are available in the free version of Elementor. Despite the name, they are not standard and include star rating, Google Maps, counter, tabs, progress bar, and alert.
Like Divi, Elementor provides multiple tabs of configurable settings for each element. For the star rating widget for example, you can set the rating scale, icon, style, alignment, size, and spacing of the title and stars.
Widgets available in Elementor Pro are even more advanced. These include portfolio, animated headline, price list or table, countdown, reviews, and Facebook button and comments. Like Divi, Elementor also offers WooCommerce-specific widgets, including product breadcrumbs, product rating, product related elements, and 16 others, so you can create a custom shop or site with Elementor Pro.
Check out our Academy course for an in-depth look at how to build a WordPress website with Elementor.
Templates
Templates are pre-designed pages or sections of a page, like a header. Templates have unique layouts with sections, rows, and modules that are usually designed for a specific page, like a homepage, pricing page, or contact page. These templates are highly customizable and help speed up the build process for your website.
Both Divi and Elementor offer an impressive range of templates. Let's take a closer look at each below.
Divi
What really sets Divi apart from other page builders, including Elementor, is its template selection. Not only does it have the largest selection with over 800 templates, but it also offers them as "website packs." These website packs include eight layouts that are designed with the same theme or business niche so you can create a website with a consistent look and feel on every page.
The Hosting Company pack, for example, includes a homepage, About page, blog page, landing page, pricing page, product page, and services page. Here's a look at the About page.
Elementor
Elementor offers more than 200 pre-designed templates. Some are "themed" together. For example, there's a homepage, services, and contact page for a "Snowboard site." But most are not.
Before 2019, Elementor offered only single templates. This made it difficult to create a consistent look for an entire website, so they began releasing template kits. Kits are made up of a homepage, About page, a Contact Us page, Services page, Main Blog or Archive page, Blog Post or Single page, a 404 page, and header, footer, and popup templates. With so many templates, these kits will enable you to create a consistently branded website.
Here's a look at eight of the 12 kits, which are exclusive to Elementor Pro users.
Functionality
All page builder plugins offer a wide range of design elements and templates, which make them an appealing alternative to the built-in editor in WordPress. Divi and Elementor offer even more features to help you build and design your site in less time. Let's look at some of these features below.
Divi
Divi offers dozens of features designed to improve efficiency and save you time. For example, you can copy a style from one element and paste it onto another. There's no need to open up every individual element's design settings and edit them in the exact same way. You can also use Divi's find and replace feature to make changes to a specific type of element across your site — like changing the color of your buttons from pink to blue — rather than finding and changing the settings of each button that appears on a page. Or you can edit a group of elements on the same page simultaneously with Divi's multi-select feature.
Divi is also known for its optimization and design tools. It comes with a built-in split testing system so you can create and test multiple versions of a page to determine which variation performs better. You might find that certain button placements, colors, or even completely different layouts perform better than others. Another unique feature is Divi's Magic Color Manager. This color system automatically remembers and stores your recently used colors for easy access and suggests new colors for your current palette.
Elementor
Elementor's best-known feature is probably its popup builder. With this tool, you can build any type of popup or form you need to convert visitors into leads, from a welcome mat to announcements and promotions to content locks. Each of these forms can be built in the following styles: Fly In, Full Screen, Hello Bar, Bottom Bar, Classic, and Slide-in.
You can set conditions, triggers, and advanced rules for these popups to ensure they're are put in front of the right people at the right time. For example, you might trigger them based on how far down the page the visitor has scrolled or how many pages they've viewed.
And you don't have to build these from scratch either. Elementor offers over 100 popup templates. Here's an example of a login form:
Speed
To provide the best visitor experience, your site must be attractive, easy to navigate, and fast. 47% of consumers expect a web page to load in two seconds or less and Google uses load times as a ranking factor for search.
To optimize your site for both visitors and search engines, you need a page builder that's lightweight and cleanly coded. Let's see how Divi and Elementor compare.
Divi has a reputation for being slower than Elementor, but it's been disproven by speed tests. For example, Pagely ran a test comparing the load time of a landing page site on the most popular page builders, including Divi and Elementor. On the Pingdom Website Speed tests, the page built with Divi loaded in 463 ms and the page built with Elementor loaded in 489 ms.
Pricing
Divi and Elementor are both premium plugins, but each has a unique pricing model. Let's take a closer look at each below so you can find the solution that works best for your site and budget.
Divi
With Divi, you have to buy their package, which includes the Divi theme and builder as well as the Extra Magazine theme, Bloom email opt-in plugin, and Monarch social media plugin. You can't just buy the Divi builder separately. You can, however, use the builder with other WordPress themes, not just the four themes included in the package. You would just have to download or purchase the theme separately.
Once purchased, you and an unlimited number of users can use all these products by ElegantThemes on an unlimited number of websites.
To purchase a license, you can choose between two plans. You can either purchase it for $89 per year or make a one-time payment of $249 and get lifetime access to these products.
Elementor
Elementor is a stand-alone plugin, unlike Divi. This means that you will have to download or purchase a theme separately. Like Divi, Elementor works with any WordPress theme.
To use the Elementor plugin, you have a few options. You can opt for the free plan, which comes with the drag and drop builder, 40 basic widgets, and 30 basic templates. Or you can purchase one of the annual subscription plans, which are priced according to the number of sites you'll need to use the plugin on. Plans cost $49 for one site, $99 for three sites, $199 for one thousand sites per year.
The Key Differences between Divi and Elementor
Both Divi and Elementor are powerful visual page builders that can help you customize every detail on your WordPress site. To help you decide which one is right for your site, we've summarized the key differences between the two website building solutions below.
| | | |
| --- | --- | --- |
| | Divi | Elementor |
| Design elements | 40+ elements with robust customization options | 30+ basic widgets included in the free version. 80+ total widgets, including WooCommerce-specific widgets, in the premium version. |
| Templates | 800+ templates that are grouped together as 100+ website packs. Packs include eight layouts designed for a specific business niche. | 200+ templates, some of which are grouped as 12 template kits. Kits include seven page layouts and header, footer, and popup templates. |
| Functionality | Advanced features include a built-in split testing system and Magic Color Manager as well as features designed for efficiency, like copy and paste, find and replace, and multi-select. | Elementor's popup builder enables you to build and customize email subscription forms, announcements, login forms, welcome mats, related products popups, and content locks. |
| Speed | 463 ms page load time | 489 ms page load time |
| Pricing | $89 per year or $249 for lifetime access to the Divi theme and builder, Extra theme, Bloom plugin, and Monarch plugin. Can use on an unlimited number of sites. You cannot purchase the Divi builder separately. | Free plan and three paid plans, ranging from $49 to $199 per year, for the Elementor plugin only. |