An ecommerce plugin for WordPress can help you build a cost-effective and user-friendly online store.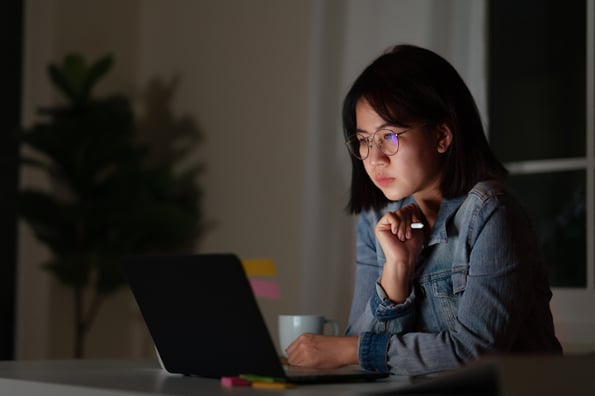 Though WordPress initially came into existence as a blogging platform, ecommerce plugins and themes make it a great platform if you have a limited budget (or limited time) but still want to create a successful ecommerce business. Let's look at your best options below.
Best Ecommerce Plugins for WordPress
WooCommerce
SellKit
Ecwid Ecommerce Shopping Cart
SendPulse Web Push
Commerce Kit
ShopWP
Store Locator (Google Maps) For WordPress
Easy Digital Downloads
ShopEngine
eCommerce Product Catalog Plugin for WordPress
Smart Product Review For WooCommerce
WooCommerce B2B
Shopping Cart & eCommerce Store
Cart Recovery for WordPress
Best for: Combining content and commerce
With 20.4% of WordPress websites also using WooCommerce, it is the most popular choice to create an online shop on the WordPress platform. It is also the most widely used ecommerce plugin, and numerous themes support it.
Features include:
product and inventory management
order management
customer profiles
control over shipping
comprehensive statistics
coupon management
And WooCommerce becomes even more powerful when you integrate your site with free plugins like HubSpot for WooCommerce. With the integration, you'll be able to add free CRM, abandoned cart tracking, marketing automation and more to your WooCommerce store..
If that's not enough — with WooCommerce, you'll also benefit from an extensive online support community.
Best for:Optimizing checkout flows
Is your online store experiencing higher-than-ideal cart abandonment? It might be time to optimize your checkout experience, and SellKit is just the plugin to help you out. This plugin extends WooCommerce checkout pages with features that help seal the deal, such as personalized offers, conditional discounts, skip cart, auto-populated fields, and RFM segmentation.
Despite its myriad of features, the developers behind SellKit have made the tool easy to use, so beginner shop owners can immediately leverage what it has to offer. There are even features to encourage shoppers to buy more, like one-click upselling.
Overall, SellKit gives you an ideal checkout experience solution, whose returns will likely outweigh its cost of $199.
Best for: Selling on Facebook and Instagram
Ecwid Shopping Cart is a powerful and easy-to-use shopping cart solution that allows you to sell products on your WordPress website. You can sell your products globally with more than 40 international payment options, real-time shipping integration, and support of 45 languages.
You can also easily sell your products on Facebook and Instagram since Ecwid automatically syncs your products, customers, orders and inventory between your WordPress and social storefronts.
For an in-depth comparison of WooCommerce and Ecwid, check out this video by EcommerceGold:
Best for: Retargeting customers with push notifications
SendPulse Web Push is a WordPress plugin that allows you to add push notifications as a marketing channel for your ecommerce website, without having to pay any fees.
You can send notifications to your customers through Chrome (desktop and Android), Safari (Mac OS X), and Firefox (desktop) on both HTTP and HTTPS websites. Even if a user is offline, they will get your messages and see the latest news about sales, their order status, and other events when they come back online.
You can take advantage of personalization and segmentation to send targeted messages based on different variables: browser language, region, subscription date, etc. You can also do A/B testing to find out which notification campaigns work best for your audience.
Best for: Including all-in-one conversion features to your WooCommerce store.
If you use WooCommerce you'll have noticed that it doesn't provide many essential features which modern eCommerce stores require. You generally have to buy a lot of separate plugins to add these missing features, and this can be expensive and many plugins don't work well together.
CommerceKit helps solve this problem by combining multiple conversion-focused features into a single solution.
You get key modules such as attribute swatches - essential if you are selling variable products, and can display them on both listings and product pages. Other features include product gallery layouts with autoplaying video, order bumps, instant search, size guides, waitlists, and much more.
The plugin is currently only available as part of the Shoptimizer WooCommerce theme.
Best for: Selling Shopify products on WordPress
Shopify is one of the leading ecommerce platforms, and it integrates with HubSpot's marketing and sales tools. WP Shopify is a WordPress plugin for those who want the benefit of Shopify's powerful functionality paired with the WordPress CMS (instead of having to choose just one).
WP Shopify syncs products and collections into WordPress without iframes, and you can customize the storefront using templates and more than 100 customization options.
With this plugin, you can also:
display product variants
enable one-time purchases or subscriptions
have a built-in shopping cart
Best for: Displaying multiple store locations on WordPress site
Store Locator is a premium plugin designed for ecommerce businesses with multiple locations. This plugin uses the Google Maps API to display a list of your stores so visitors can easily find the closest or most convenient location for them.
This plugin offers multiple customization options. You can choose from three templates to display this store list, set a map language to localize it for different customers, add a search widget for users to type in their location, and more.
Best for: Selling courses and other digital products
Easy Digital Downloads is the ideal ecommerce plugin if you're selling digital products such as WordPress themes, e-books, courses, artwork, and more.
It offers you all the features you need to run a successful online store: multiple payment gateways
options to create promotional sales
a cart system for purchasing multiple downloads at once
complete payment histories
Best for: Adding customizable modules to your WooCommerce site with Elementor
Do you use WooCommerce? Do you also use Elementor? In that case, give ShopEngine a try. It's an Elementor library and template builder that includes flexible, highly customizable modules to improve the shopping experience on your site and boost visitor conversions and purchases.
With ShopEngine, you won't need to install multiple plugins to get all the elements you need. The tool includes modules like product quick view, comparison tables, wishlists, product sharing, related products, breadcrumbs, and coupon forms.
But that's only scratching the surface — if you purchase the pro version of the plugin, you get over 50 of these modules to add to your template via drag-and-drop, no coding required.
Best for: Creating a product catalog website
eCommerce Product Catalog Plugin for WordPress provides multiple options to help you create a product catalog site with tens to tens of thousands of products. You can display products anywhere on your site, customize them with the WordPress Customizer or custom CSS, and organize them into categories, tags, or catalogs. You can also add search functionality to allow users to find products by keyword.
You can also display CTA buttons encouraging customers to ask for a quote instead of displaying prices on certain products.
Best for: Adding customer reviews and ratings to WooCommerce product pages
Smart Product Review for WooCommerce is one of the best review plugins for adding social proof to your ecommerce site. You can display reviews in a grid, list, or slider layout. You can set the pagination for reviews and choose between five review submission forms.
In addition to featuring these forms across your site, you can set up email notifications so customers get notified after they make a purchase. They can add images and videos to their reviews. Once they submit their review and rating, you configure the plugin to automatically send them a thank you email with a discount.
Best for: Selling wholesale retail
Wholesale ecommerce is selling products to another business, usually in bulk, instead of selling to individual consumers. WooCommerce B2B is a premium plugin that can help you create a B2B ecommerce store or add B2B features to your B2C store on WooCommerce.
With this tool, you can assign different prices to products, hide product pages or categories, enable or disable shipping methods, assign tax exemption, set a minimum purchase amount, and create custom login and registration forms for specific customer groups. You can also offer discounted prices by cart quantity,
Best for: Adding a Paypal, Square, or Stripe cart to WordPress
Shopping Cart & eCommerce Store — also known as WP EasyCart — is another simple and free option to add a full ecommerce shopping cart system to your WordPress site within minutes. You can use this plugin to sell retail products, digital downloads, gift cards, and any other kind of product.
The plugin is compatible with most WordPress themes and is a great option to sell products or subscriptions on your site with PayPal, Square, and Stripe.
Premium plans unlock 30 additional payment options and more advanced features like, automated abandoned cart emails and live shipping rates.
Best for: Tracking and recovering abandoned carts
Imagine your website visitor decides on a product and puts it into their cart, only to change their mind because of a last-minute objection.
With Cart Recovery, "goodbye" doesn't have to be forever. This free plugin allows you to track abandoned carts, send follow-up emails to stay top-of-mind, and generate unique discount codes to entice them to come back.
The premium version allows you to generate dynamic coupon codes, choose when you send abandoned cart emails, and view more details of individual carts and carts in the recovery process.
Overall, WordPress offers a lot of integration options and plugins for you to create the best store experience and grow your business.
What is the best ecommerce plugin for WordPress?
While WooCommerce is the most popular ecommerce plugin for WordPress, it's not the best option for every ecommerce business owner. Fortunately, WordPress offers a wide range of ecommerce plugins with different use cases. We've outlined the ideal use case of each plugin below to help you pick the best one for your business:
| | |
| --- | --- |
| PLugin | ideal use case |
| WooCommerce | You want to add ecommerce functionality to your content-rich site. |
| Ecwid Ecommerce Shopping Cart | You want to sell on social channels like Facebook and Instagram as well as WordPress. |
| SendPulse Web Push | You want to drive traffic to your site with push notifications about limited-time sales, new content, and other events. |
| ShopWP | You want to leverage the functionality of Shopify and WordPress. |
| Store Locator (Google Maps) For WordPress | You want to display a list of multiple store locations on your website. |
| Easy Digital Downloads | You want to sell digital products like e-books, software, and courses. |
| eCommerce Product Catalog Plugin for WordPress | You want to create a product catalog site that could scale up to 100,000 items. |
| Smart Product Review For WooCommerce | You want to incorporate customer reviews as social proof to your WooCommerce store. |
| WooCommerce B2B | You want to sell items in bulk to retailers, other wholesalers, or consumers. |
| Shopping Cart & eCommerce Store | You want to allow customers to purchase products from your site with their PayPal, Square, or Stripe account. |
| Cart Recovery for WordPress | You want to prevent customers from abandoning their cart and convert those who do into customers. |
Selecting an Ecommerce WordPress Theme
Before you get started with plugins, it's worth exploring some powerful ecommerce themes that often come with a host of ecommerce functionality to improve conversion and increase your sales. Here are some of our favorites:
BeTheme - Great for designing custom shop and page layouts

Porto

- Great for fast, highly-optimized store performance

Woodmart

- Great for pre-built store designs
Coupling one of these themes with one of the plugins above will give your site all of the functionality you need to capture your visitor's attention and generate high-value sales.
Editor's note: This post was originally published in October 2019 and has been updated for comprehensiveness.