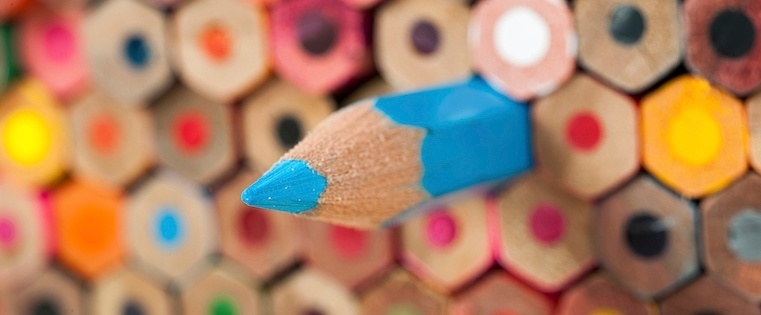 Last week we shared 10 rules to help instantly improve your presentations. While readers mostly agreed with the rules, they requested some examples of well-designed slides, so Dan and I did some digging. We gathered some of the best examples of slides and presentation design to help provide a clear picture of what great presentation design is and isn't.
Garr Reynolds' Expert Presentation Design
Garr Reynolds, author of Presentation Zen, has become known for his well-designed presentations. His books and presentations have helped him become one of the most noted experts on presentation design. Here are a few sample slides from Garr that demonstrate great before-and-after slides along with some of the best slides from his presentations.
Sample before-and-after slides
Quotes & Lessons from "Comedian"
Sample Slides Based on Food, Inc.
View more presentations from Garr Reynolds.
Secrets of the Best Presentations and Presenters
Steve Jobs is one of the best presenters in the world. Presenters envy his presentation skills and his clean and near-perfectly designed slides. BusinessWeek columnist Carmine Gallo has created a well-designed deck about the presentation secrets of Steve Jobs. Use this as an example of good slide design as well as great presentation lessons.
The Presentation Secrets of Steve Jobs
View more presentations from Carmine Gallo.
The Best PowerPoint Presentations According to SlideShare
Great presentations can be about anything. The winners of SlideShare's World's Best Presentation Contest demonstrate this well...
View more presentations from Sarah Cullem.
View more presentations from Mohamad Faried Aguslemi.
View more presentations from João Paulo Reis Alves.
Eco-nomics, The Hidden Costs of Consumption
View more presentations from Josh Beatty.
View more presentations from Missing Link.
The Best PowerPoint Presentations Aren't Necessarily Visual
Great slides don't have to be only about images and fancy gradients. Sometimes great slides can be only text. This presentation serves as a good example of how typefaces and colors can make text visual.
View more presentations from Slideware Manager.
Great Presentations Need Great Presenters
Great slides are only effective if coupled with a great presentation. The following presentation examples from
TED
show great slides combined with good presenting tactics and speaker timing. Check out these videos for examples of great slides.
Examples of Our Favorite HubSpot Presentations
At HubSpot, we are always working to make our presentations better. Here are a couple of examples of what we think are some well-designed presentations of our own.
The Science of Social Media Marketing
View more presentations from HubSpot Internet Marketing.
HubSpot Guidelines For Presentations
What do you think makes a great slide design? Let us know in the comments below.