The health and wellness industry is booming. Consumers are hungry for organic and healthier food, the cost of healthcare is spurring many people to consider alternative treatment options, and technology has opened up new ways to treat and serve patients and brand advocates.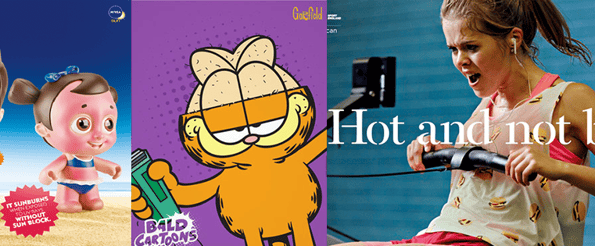 Consumers have and want more control in their health decisions -- and brands have taken notice. They are creating tools, resources, and products that not only make consumers lives easiers but also educate them on living a healthier, more fulfilling life.
Promotional Health and Wellness Advertising Campaigns
Check out these eight award-winning campaigns for inspiration for your next healthcare campaign:
Best Promotional Health and Wellness Advertising Campaigns
Huggies
Meeting Murilo
Huggies helped a pregnant woman to "see" her baby for the first time.
Samsung
Backup Memory
For people with Alzheimer's and their family members, recognition is no simple act. The Backup Memory app identifies a person who is nearby and also running the app, and it shows the person with the disease a name, photo, and other content to help him or her recognize a visitor.
Noémi Association
The Eyes of a Child
This PSA places a partition between a parent and his or her child as they mimic silly faces shown on the screen. But the final challenge leaves the parents still, and shows how children view differences.
Nivea Brazil
Nivea Doll
Dolls made from a plastic that turns bright red when exposed to sunlight were given out to children on the beach. By applying sunscreen to the toy, they were able to reverse the effects of the sun's rays.
GRAAC
Bald Cartoons
For National Childhood Cancer Day, GRAAC removed the hair of famous cartoon characters.
Sport England
This Girl Can
These girls fend off judgment with kicking, splashing, dancing, jiggling, and punching.
Cancer Council NSW
I Touch Myself Project
The top female singers from Australia, including Olivia Newton-John, recreated Chrissy Amphlett's iconic song.
Sol de Janeiro
Tattoo Skin Cancer Check
Doctors train tattoo artists in the art of checking the skin for signs of cancer.