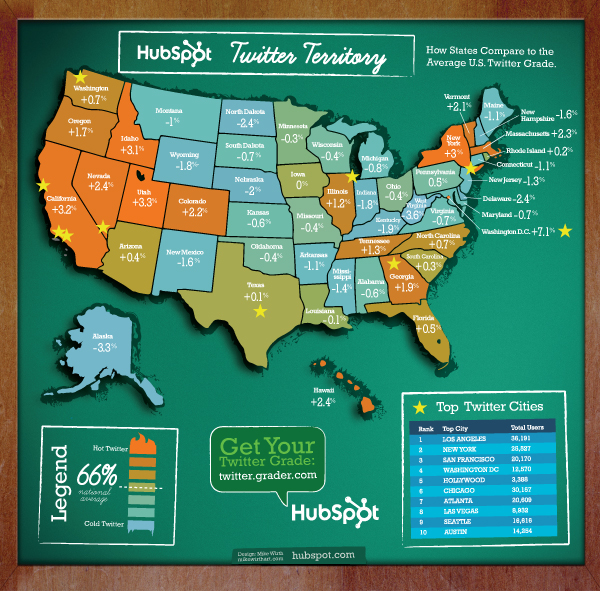 It's one thing to have a Twitter account for your business, it's quite another to have a robust, active, and engaging Twitter account that stands out among the masses.
Using data pulled from HubSpot's Twitter Grader, we decided to provide a visual analysis of how individual U.S. states compare to the national Twitter average of 66%.
So where does your Twitter account stand in comparision to the national Twitter average? What about your state? Simply take a look at the map to determine if you and your community are above or below the curve and compare your results to your Twitter Grade.
Webinar: The Science of Social Media Marketing
Social Media Scientist Dan Zarella explains what drives people to share information and opinions online.

Download the free webinar and learn scientifically proven best practices for spreading your content virally through social media.
Originally published January 04 2010, updated July 28 2017