The lack of transparency that often occurs between advertisers and their marketing partners has reached a tipping point.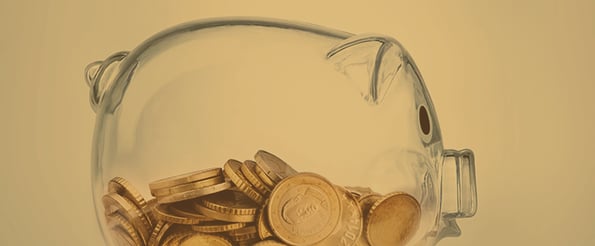 Advertisers have spoken loud and clear: They are tired of paying more and more for their digital advertising and seeing less and less return on investment from these efforts. In fact, many companies are wondering where the heck their money is going and whose interests are being represented.
Many advertisers are drawing a line in the sand. They will no longer work with agencies, networks, technology platforms, or marketing "partners" who aren't completely transparent about their practices.
And good for them. Not only does this behavior make the good guys look bad, but it also puts the whole marketing industry at risk.
A Need for Greater Transparency
Procter & Gamble recently made an unsettling discovery. Among other things, some of its agencies were receiving kickbacks from media companies. Others made extra money by paying publishers less than the amount P&G gave them to pay out to them.
So the world's biggest advertiser did what any smart company should do -- it revisited all of its media agency contracts to ensure full transparency. What's more is that P&G's chief brand officer, Marc Pritchard, has challenged the rest of the industry to do the same.
In a show of solidarity, let's call out a few tactics that some unethical agencies and marketers employ in an effort to help advertisers protect their brand and marketing dollars:
Display Ad Fraud
Fake ad impressions are on the rise. This year, bots will be responsible for up to 37 percent of ad impressions, costing companies billions of dollars. Unfortunately, as this crime becomes more profitable and easier to execute, ad fraud will take many different forms. In all cases, though, it's a dishonest use of a company's money, and it falsely inflates ad performance.
Agency Kickbacks
Media agency kickbacks are still a prevalent issue. To illustrate, let's say an agency buys $1 million worth of advertising from its clients, which the agency is getting paid to do (often as a percentage of the ad spend). If it then accepts a $250,000 credit from the place it bought the ads from -- when it wasn't the agency's money in the first place -- and does not disclose this, that's a kickback.
Tasked with purchasing the best slots for advertisers, many agencies are, in fact, buying certain times or spaces to receive kickbacks from media companies. While six of the biggest advertising agency holding companies flatly denied that claim, an ANA report confirmed that there are media agencies accepting cash rebates.
Advertiser-Agency Disconnect
The same ANA study revealed that advertisers and agencies do not always see eye to eye on the nature of their relationship. According to this research, advertisers often believe their agencies bear a fiduciary responsibility to always act in the best interest of the advertisers -- even going beyond the scope of terms stipulated in the contract, if necessary.
Although some agencies share those beliefs, others say their sole responsibilities are outlined in the contract, so they have no other duty to act on the advertisers' behalf. This disconnect opens the door for agency mismanagement and lack of transparency.
These methods hurt the entire marketing industry.
When profit is not passed on to the client, the integrity of all marketing methods is called into question. As the founder and managing director of a leading performance marketing agency, it pains me to see how a few bad apples can weaken confidence in our industry. In the long run, it hits everyone's bottom line when advertisers choose to walk away.
Greater transparency is not just the best solution -- it is the only solution. In fact, advertisers made a clear statement when they voted for "transparency" as the word of the year in a 2016 ANA poll. In this industry, you have no choice: If you want to succeed, your agency must give advertisers what they want.
The Benefits of Transparent Communication
Whether you're an agency, an affiliate, a media company, or an influencer, providing full disclosure to your advertising partners is not just the right thing to do -- it's the ethical and moral thing to do. If you aren't willing to disclose it, it's probably for a reason. Of course, it keeps partners happy, but it also earns you respect and improves the value of your relationships.
Consider the increased demand for omnichannel marketing. Highly successful marketers are using this technology to provide full visibility into the consumer path to purchase across digital channels and devices with the aim of fostering better ties among advertisers, publishers, and networks.
By understanding each marketing channel's contribution, advertisers and publishers can explore additional strategies and approaches for working together. For example, in the affiliate model, a management agency can more effectively encourage select affiliates to increase promotions by aligning incentives with the consumer behaviors they most value. In this win-win situation, transparency is profitable, and it strengthens partnerships.
Even Facebook is course-correcting toward better transparency to benefit its advertisers. After it was revealed that it had overestimated its video views and organic reach, Facebook has made a push to give its advertisers a clearer view of the platform's metrics. Citing transparency as a primary aim, the social media giant is debuting its updated blog, rechristened "Measurement FYI," to provide better information on metrics, partnerships, products, and research.
The Path to Real Transparency
Transparency is more than just making a commitment to your clients that you will engage in open and honest conversations with them. It needs to be woven into the fabric of your business -- from the way you communicate with your clients to how your contracts are written to the core values your organization embodies and executes.
Here are four ways to get started:
1) Be transparent in your agreements.
One of the factors that led to P&G's revelation that its agencies were engaging in corrupt behavior was its reevaluation of its agency contracts. By doing so, the company discovered that its agency agreements made few stipulations about agencies' use of company money. In fact, P&G discovered that an agency making money on float wasn't prohibited -- it was actually in compliance with P&G's contracts.
As an agency, if you want to build long-term, high-value relationships with your clients that are based on trust and integrity, it's essential to lay out expectations, terms, and conditions in your agreements with them from the start.
If you don't accept kickbacks or financial incentives, especially those that are not in your partners' interest, put that in writing. Be sure to also address and define the role of your agency's direct and indirect partners, including affiliate networks, affiliates, and subaffiliate networks.
2) Don't just conduct transactions; build relationships.
The person sitting across from you is more than a client and more than a company. Take time to ask questions, listen, and get to know him or her personally and professionally. A genuine conversation not only creates loyalty and commitment, but it also helps you better understand and meet the needs of your clients.
Authentically connecting with partners builds more trust in your partnerships, and trust is the cornerstone of a healthy, long-term relationship. When you invest in getting to know people, you naturally adopt a habit of full disclosure. In turn, both partners benefit.
3) Align incentives so clients pay for performance.
Traditional models obscure marketing campaigns by requiring businesses to pay in advance for creative without considering the return on their investment. If companies aren't able to see where the money went or how it contributed to marketing success, it fosters suspicion and resentment toward their partner agencies. Changing that model is the key to transparency.
Pay-for-performance marketing, on the other hand, depends on creating visibility into marketers' actions. Rather than invest upfront, a company compensates the agency based on measurable campaign accomplishments or benchmarks.
This means the two must be communicating constantly about what the agency is doing for the company and how well those methods are working. Transparency is baked in.
Clients are not the only beneficiaries in a pay-for-performance model. Although it does demand a lot of work from agencies, the motivating factor is to get paid for successful efforts. This approach incentivizes marketers to refine their skills and knowledge of the marketplace, as it requires excellence.
4) Think long term and focus on performance partnerships.
The term "performance partnerships" refers to the transparent, valuable relationships that companies seek from affiliate marketing partners. Comprised of all the aforementioned elements, it's a strategy that incorporates a system to manage those relationships at scale.
Once your partners are equally on board with open communication, have bought into building a deeper personal relationship based on trust, and have embraced the cash-on-delivery model, you can elevate that partnership through advanced tracking and reporting technology.
Using a software as a service (SaaS) platform brings these pieces together, providing a convenient system for managing and maintaining multiple relationships in which all relevant partner information (contracts, tax forms, real-time reporting, payouts, etc.) can be tracked in one place.
Performance partnerships represent what companies should strive for in all of their marketing programs, as the overarching principle is transparency. An effective system handles all the marketing data and allows both partners to see what the other is doing. When they have access to this information and complete trust in you, that strong relationship leads to smarter, more strategic campaigns.
You Can't Outperform With Opacity
Dishonest, opaque agency practices -- including the misuse of client money -- only serve to foster a culture of mistrust, prompting many advertisers to part ways with their agencies. Rightfully so, companies don't want to work with marketers or agencies who are not transparent about what they're doing with the advertiser's money or how they're spending it.
Moreover, agencies must be accountable for our methods. Tighter contracts and models that stipulate payment for performance give agencies and marketing partners the opportunity to prove value and boost bottom lines all around.
Most importantly, honesty is the best policy, as the saying goes. If your agency is not being as transparent as possible, why is that? What are you hiding? Even if the answer is "nothing," you'd better believe your partners are going ask the same questions.