Everyone thinks they can write. Even, it would seem, robots.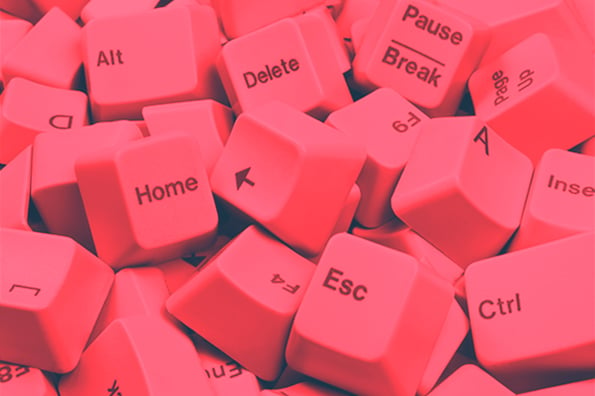 But do these automated writers really have the ability to produce content to rival the work produced by those of us who write for a living? Should we see them as a threat?
Likewise, whether you are a brand manager within retail, travel, finance or any other industry, will this affect you and what, if anything, do you need to be thinking about now? Could you actually consider using robots instead of humans to get your content written?
Well, it's time to see what they've got to offer as, in what is believed to be a world-first for journalism, robot-generated stories have been produced by The Press Association.
The automated press service set up by PA -- RADAR -- is currently trialling computer-generated-data-driven content, funded by a grant from Google's Digital News Initiative.
The plan: to create 30,000 localised stories a month from data using Natural Language Generation software.
At the end of November 2017 a pilot, involving 35 regional titles from 14 publishing groups including Archant, Independent News and Media and Johnston Press, resulted in multiple versions of four stories being distributed. These have since appeared in weekly and daily titles both online and in print.
What This Means for The Press Association
In its own words: "Press Association was conceived as a London-based news gathering service for the provincial papers … we are trusted because we are fast, fair and accurate. Today, much of the content people read, see or hear continues to originate from PA."
Ultimately, it gathers data and facts that are then sent out to journalists who should source quotes and localize this information, turning the bare bones into a story suitable for their individual publication. So, in the case of computer-generated stories, this could offer an effective way of the Press Association sending out a lot of information very quickly.
It is important to note here that reporters are still at the core -- merely using the information they receive as the starting point for stories.
So, the real question is, could a robot ever be trained to write the full piece? And, will they be replacing humans at news desks up and down the country?
The short answer is no.
More often than not, we want much more from an article than just the who, what, where, when and how -- it must also take us to the emotion that lies beyond the fact. You don't, for example, just want to know that a school excelled in its A-level results this year, you want to hear from the child who beat the odds to get top marks and is now set to attend Cambridge University.
This human element is key and it is why we can't underestimate the importance of having a human write the content. There is a certain skill to writing - particularly copy that needs to be entertaining, engaging or persuasive - that goes well beyond typing words on to a page. To put it bluntly, solely data driven content is dull. It lacks the emotion and context that us writers could – and should - inject into a story.
We Still Need Human Writers
Recently, a new chapter was written for the Harry Potter series titled: Harry Potter and the Portrait of what Looked Like a Large Pile of Ash. But this was not fan fiction, nor was it written by J.K Rowling herself -- it was actually typed up by a predictive keyboard.
After feeding seven books through the computer, lines such as, "He saw Harry and immediately began to eat Hermione's family", and "'Not so handsome now', thought Harry as he dipped Hermione in hot sauce," were produced.
The fact that your content needs to make sense goes without saying … but not when it comes to robots it seems.
This isn't the only thing to consider, however.
Injecting Humor
If you get it right, you will reap the rewards from humorous content. People like to be entertained -- and will share and interact with your content if they feel they have been entertained. But can a robot be funny?
During his time as New Yorker's cartoonist, Bob Mankoff developed an interest in the creative potential of artificial intelligence. After launching the cartoon caption contest and receiving up to 10,000 entries a week he attempted – along with Microsoft and Google's DeepMind -- to develop an algorithm that could distinguish between those that were funny and those that weren't. However, he eventually declared it a 'dead end'.
Yet he did form Botnik studios and created the tool used to create the Harry Potter chapter. This tool takes the essence of a publication or topic - such as David Attenborough's Blue Planet - to create something 'completely absurd'.
A tool which, although fun to play around with, won't create content worthy of placing on your website in a hurry.
Being Aware of the Details
No matter how clever they seem and how much they can already do that you probably would never have expected, you can't train a robot to have news sense. Take the example of this news story created by a robot for PA: 'Most babies are born to married parents in Bournemouth, figures reveal'.
In this data-heavy article, the robot wouldn't know if the maternity ward was due to be closed, for example. It's often extra information such as this which adds an important angle to the story, making it more newsworthy.
Data can organize information, but journalists turn it into a story.
Recognizing Context and Emotion
The words shouldn't only tell us the facts, they should bring a story to life and tap into our emotions.
Take the different approaches to this sports story, for example.
The robot version begins: Marcus Paige scored with nine seconds remaining in the game to give North Carolina a 72-71 lead over Louisville.
While the human version, written for ESPN, opens: Marcus Paige ignored the pain in his twice-injured right foot, put his head down and drove toward the rim.
This storytelling element is something the computer can't imitate.
Capturing Thoughts and Feelings
The above sports story also included the quote from Paige: "I said jokingly to my teammates that I was back." An understanding of natural language is and will continue to be a very big challenge for artificial intelligence.
We want to know people's thought and feelings on the facts and stats. A robot can't yet conduct a natural interview and filter out the answers to be used as a key quote. It's often in these quotes where the emotion of an article comes across.
Don't Rely on Robot Writers Just Yet
Emotion, context, news sense and humor should all feed into a compelling content calendar for brands too. You need to appreciate what your readers like, what matters to them, how best to talk to them and how to entertain them.
There is a lot that happens at Zazzle before we write any words on a page. This includes:
Discovering the target audience of a brand and then creating personas
Keyword research to make sure we are targeting the relevant terms
Ensuring content we plan to create is relevant and there is a variety of it.
Understanding (and sometimes creating) the tone of voice
Once all this is done we will start to write. But, unlike a robot, we will be able to keep all of the above in mind while making sure that we write content that other humans want to read. Writing involves analyzing and interpreting this information to deliver a message effectively.
As Mankoff said: "Machines in the end are idiots, or maybe idiot savants, that need humans to create content that's going to be interesting to human beings."