As your startup grows, you'll want to build a stellar leadership team to usher in your company's next level of success. And for nearly every business, bringing in more money is an important sign of success. As the founder, you can't be responsible for this alone — you need a talented leader who can build a stellar team of sellers to bring in more revenue for your company.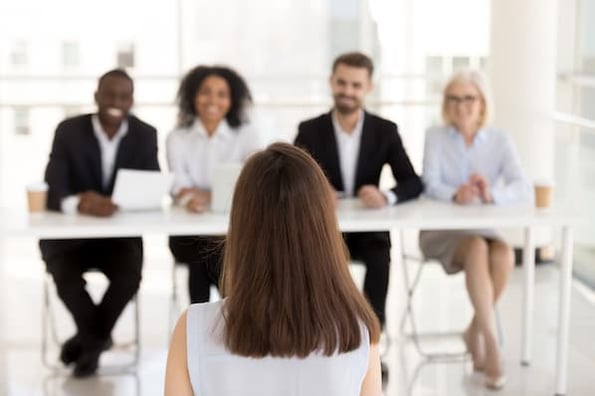 Enter: the Chief Sales Officer.
Chief Sales Officer
The Chief Sales Officer (CSO) is responsible for leading a company's sales organization to meet growth and sales revenue targets. The individual in this role provides oversight and management of the sales vice president and managers and serves on their company's executive leadership team.
Ultimately, the Chief Sales Officer is in charge of all sales-related activities for your company. Not only do they oversee the daily operations of the sales team, but they are responsible for implementing, assessing, and reporting on sales strategies that are designed to bring in more money, enabling the company to grow and scale.
Before you run out and promote the first strong seller you see to the role of CSO, it is important to note that this individual is responsible for more than bringing in sales. A talented Chief Sales Officer has to be a savvy businessperson who is able to navigate organizational and marketplace complexities to bring real results to your bottom line.
Here's how to craft a Chief Sales Officer job description to attract the right candidate.
Chief Sales Officer Job Description
The role of Chief Sales Officer is often regarded as the highest sales position in a company. While the exact organizational structure varies by company, typically the CSO directly manages their company's VP of Sales and is ultimately responsible for overseeing all sales activities for their company. As you draft the job description for the open CSO position with your company, here are some points you may want to include:
Oversees the planning and execution of company sales strategy aimed at driving revenue growth.
Leads revenue forecasting, and is accountable for reporting progress to revenue targets.
Responsible for sales team personnel, and gives final approval for hiring and organizational decisions.
Drives company strategy for customer acquisition.
Work cross-functionally with fellow members of the leadership team to foster collaboration.
Hire, develop, and retain top talent for the sales organization.
Implements effective sales enablement tactics to help their sales teams work more efficiently.
The specific needs of your organization will guide the job description you create to find candidates for the role, however, the points above can serve as a helpful starting point.
Chief Sales Officer Qualifications
Now that you know what statement of work your Chief Sales Officer will fulfill, let's discuss some of the key qualifications you may want to look for as you consider your candidates. When I say qualifications, I mean the key skills and attributes your ideal candidate has that enables them to meet or exceed expectations in the role. Use the points from your job description to determine what qualifications a candidate would need to have to perform well in the role.
Here are some qualifications you may want to consider:
Relevant sales experience — to successfully lead a high-performing sales organization, your Chief Sales Officer should have a strong background in sales leadership pertaining to your company's industry and product type.
Change management — as your company continues to scale and grow, your leaders will need to be well-versed in successfully leading organizations through change.
Coaching and mentoring — the Chief Sales Officer will be responsible for hiring and developing a high-performing sales team. This requires stellar coaching and mentoring skills to support and retain top sales talent.
Effective problem-solver — in this role, the candidate will be tasked with resolving personnel and customer challenges. They should have demonstrated ability to professionally and effectively solve problems.
Analytical skills — your Chief Sales Officer will be tasked with creating and implementing a successful sales strategy for your company. To do this, they need to be able to understand and analyze relevant information to drive data-informed strategies.
Customer-centric — serving the customer should be the top priority in any sales organization, and this behavior should be modeled by the Chief Sales Officer first and foremost. Your ideal candidate should have a demonstrated track record of leading successful sales teams following a customer-focused approach.
Communication skills — the Chief Sales Officer is responsible for communicating with a lot of different people, and strong communication skills are a must. The ideal candidate should have strong written and verbal communication skills, and the ability to share clear, relevant messages to their organization, customers, and fellow leaders.
In addition to the job-specific points above, you can also specify relevant education levels and years of experience as you see fit. Many companies seek candidates who have a Master's Degree in a business-related field or extensive work history. Additionally, many CSO roles seek candidates who have at least 10 years of relevant experience.
Take your time as you look to make this important hire. The right Chief Sales Officer can help your company reach new heights. If you're looking to bring on more leaders to your sales team, check out this guide showing you how to hire a VP of Sales.