A 2017 small business study reported 71% of small businesses have a website to market their products and services. It's clear a web presence is crucial to small business success in today's consumer-driven market.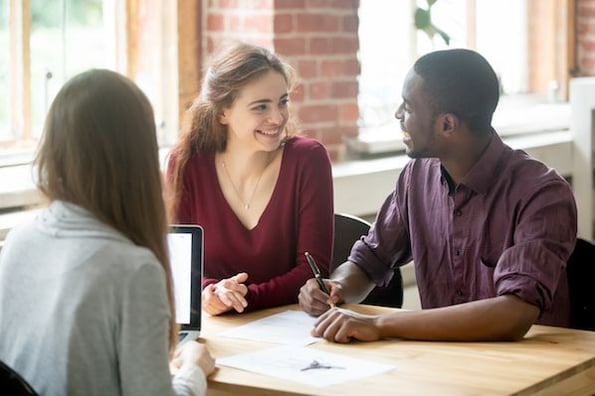 Just like small businesses, the internet and web-based technology has changed the way homes are marketed and sold. So, how can real estate professionals leverage these tools to their greatest advantage?
In a 2017 survey of homebuyers and sellers, the National Association of Realtors (NAR) found 42% of buyers begin their home search online, and 90% of sellers list their homes on the Multiple Listing Service (MLS).
The MLS is a suite of private, regional databases used by real estate brokers to share property listings. Real estate professionals pay for membership and share listings on behalf of sellers. You might be wondering, "Is there a way to add MLS listings to my website?"
So glad you asked. This is where IDX enters the picture.
What is IDX?
Internet Data Exchange (IDX) encompasses the rules, systems, and software which allow real estate brokers and agents to share each other's listings. IDX software is the tool used by real estate professionals to add MLS listings to their website.
The purpose of IDX is to level the playing field, so smaller real estate brokers can compete with larger organizations. It also fosters an environment of cooperation as brokers share their listings with one another.
Broker Reciprocity
Broker reciprocity is a system which allows real estate brokers and agents to share each other's listings on their websites. "Broker reciprocity" is a term used interchangeably with Internet Data Exchange (IDX) in real estate.
Now that we've clarified a few key terms, let's take a look at how the Multiple Listing Service works with IDX.
MLS IDX
Since many homebuyers begin their search online, realtors and real estate agencies often create a website to market their services and connect with potential buyers and sellers. Over 90% of real estate firms have websites and the most common site feature is property listings.
IDX integrations allow real estate professionals to add MLS listings to their website. There are plugins that integrate directly with an existing site and some services build new sites that include IDX solutions. Here are a few common IDX services used by realtors:
An IDX solution establishes a data connection between your website and the MLS, imports listings, displays them on your website, and runs updates. This process will vary depending on which service you select.
The National Association of Realtors (NAR) regulates the usage of IDX. Below are a few of the rules real estate professionals should follow when using IDX:
Listings must be approved for display by the MLS or listing broker before they're featured on your site.
IDX participants cannot post a seller's listing if the seller requested their agent not list their home in IDX.
Information in the listing, such as property features, cannot be altered so they appear more attractive to other agents and potential buyers.
If you prohibit your listings from being displayed in IDX, you cannot share other IDX participant's listings on your site.
The MLS gives real estate professionals the opportunity to share their listings and connect with potential homebuyers. Once you've added listings to your site with IDX, prepare to connect with buyers and agents as they search the web for properties.
Looking for more ways to kick-start your real estate career? Learn how to start a real estate business, check out these real estate blogs, and take a break and enjoy some relatable real estate quotes.