It's no secret that filling or finding a sales role can be a difficult task. That's why we've compiled a list of the best sales job boards to help you find that new candidate or a new role for yourself.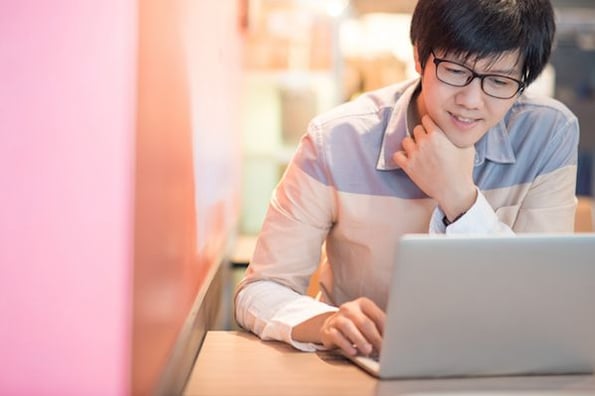 According to Monster, 93% of employers are doing some form of hiring in 2022 (up from 82% in 2021). Meanwhile, job seekers are more sensitive than ever to the hiring experience, with 73% of applicants saying they would only apply to a company with similar values to theirs (Glassdoor), and 64% of applicants reporting that they would share a negative hiring experience with family and friends (Retorio).
With that in mind, these sales job boards should come in handy now more than ever to find or fill that sales position.
Table of Contents
Best Sales Job Boards
Rainmakers
SalesJobs.com
SalesHeads.com
AA-ISP
SalesTrax
TheLions
The Ladders
DADOMATCH
Craigslist
LinkedIn
Indeed
AngelList
Glassdoor
Monster
Mashable
CareerBuilder
Dice
Google Job Search
Sales Job Boards
Rainmakers is an excellent place to source quality candidates or get matched with an ideal company. We like it because employers can search through candidate profiles that match their preferred skills and abilities, and job seekers can create a profile and let the offers come to them.
As the nIts, there are lots of sales jobs to be found on salesjobs.com. In fact, it is one of the largest and oldest sales employment sites around.
SalesHeads has an extensive database of sales openings from over 200,000 companies. If you need to find a candidate or a role, SalesHeads is one you shouldn't skip.
American Association of Inside Sales Professionals is an excellent choice if you are looking to hire or get hired in inside sales. We love how simple it is for candidates to upload their resumes and get connected with potential employers.
SalesTrax was founded in 1998 but was recently acquired in 2020 and relaunched with a focus on tech sales. If you are looking to hire top tech talent, look no further than their tech sales job board.
TheLions was initially focused on advising Sales Talent, but has since expanded to include other roles within the tech and startup umbrella. If you need more hands-on assistance in hiring than searching a job board on your own, TheLions team is there to help. They also offer executive search.
If you're a sales executive looking for a higher-paying job, The Ladders is your pot of gold. It's a job board specializing in $100K+ jobs and promises you access to 20,000 recruiters and more than 200,000 jobs.
It doesn't get much better than free! Employers post jobs for free on DADOMATCH, so there's no reason not to give it a shot. We also love that it is integrated with major job advertising platforms like Indeed, ZipRecruiter, SimplyHired, and others.
Non-Sales Job Boards
Craigslist
LinkedIn
Indeed
AngelList
Glassdoor
Monster
Mashable
CareerBuilder
Dice
Google Job Search
What can't you find on Craigslist? Business development and sales jobs are broken out into their own separate category, so there's no need to search in the broader database.
When you click on a job listing on LinkedIn, the social media site will automatically show you if you have any connections who work for the company. You can also see who posted the job, and take a quick look at their profile to stealthily introduce yourself. No one likes a cold open, so we love that LinkedIn allows you to leverage your connections for referrals.
Indeed aggregates a stunning number of jobs from all over the internet, with job postings in the millions. What we like: Indeed is free for job seekers and offers reviews of companies by current and former employers
Want to work at a startup? AngelList is for you. Create a profile, easily filter sales jobs, and find early-, mid-, or late-stage startups that interest you. We love AngelList's clean and modern UI.
Glassdoor gives sales job seekers reviews and insights on roles and companies before they need to submit a resume. Best for: hirees who are conscious of company culture and finding a good fit. They also have a great mobile app.
Monster is one of the original online job boards, helping connect candidates and employers for over 25 years. Monster features a friendly and easy-to-use interface combined with a top-notch database of job openings and candidates.
Mashable is known as one of the largest independent online news sites focused on digital culture and technology. Their job board is excellent for sales professionals looking to work in the digital space.
With over three million jobs posted monthly, CareerBuilder helps you find the right sales job. Get started by searching for your industry and location of interest, which features both US and International listings.
If you're looking to work in Tech, you'll love Dice. Not only does it have thousands of tech jobs to choose from, but it also provides personalized salary estimates and custom job notifications. Best for: tech companies and candidates looking to link up.
It's a no-brainer that the world's strongest search engine has a formidable database of job postings, scraped together from all across the web. What sets Google Job Search apart is of course its superior search functionality. Your next sales job could be just one Google away.
Editor's note: This post was originally published in October 2018 and has been updated for comprehensiveness.