A great customer service team is like a good football team. Your frontline reps act as linemen working to field requests and protect the reputation of your brand. Your specialists and product experts are like running backs or wide receivers because they provide a unique skill set to the team. And, finally, customer service managers are your quarterbacks since they direct teammates and make sure everyone is in a position to succeed.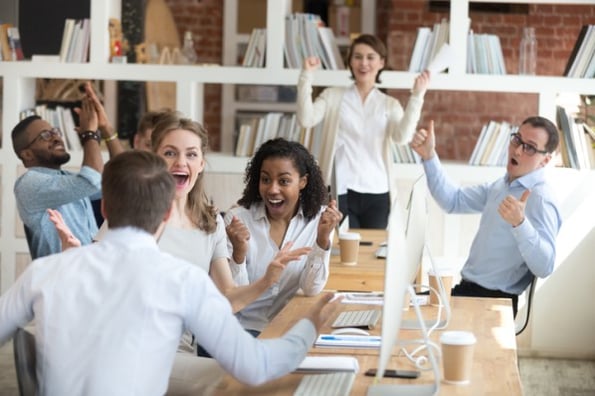 However, these roles are only your frontline reps. Even the best football teams have coaches and trainers who work behind the scenes and create long-term strategies for each season. In customer service, these are the people who lead projects, gather materials, and develop plans for the frontline team to follow.
The head of this branch is typically the Chief Experience Officer or CXO. Their job is to ensure each interaction with your internal and external service teams are positive and beneficial for all parties.
In this post, let's dive deeper into what a chief experience officer is and then we'll provide you with a job description you can use to fill this position at your business.
Chief Experience Office (CXO)
The CXO is the company's spokesperson for all user experiences. They create a plan so that each service interaction is consistent and yields a positive outcome. This ensures that, while the business runs smoothly, customers and employees continue to have good experiences with the company.
The CXO can be described as a cross between the Chief Revenue Officer (CRO) and the Chief Customer Officer (CCO). Similar to the CRO and CCO, they're not only responsible for all customer experiences, but also the revenue behind these interactions. However, what sets them apart is that they're managing these experiences for both customers and employees.
Since the CXO is a relatively new position, some companies might be confused about the exact role it should play. The following job description highlights some of the main responsibilities and qualifications needed for a CXO.
Chief Experience Officer Job Description
The Chief Experience Officer will create and emphasize unique and satisfactory experiences that connect customers and employees to the brand. This person should establish a consistent experience for all parties and be a knowledgeable, passionate point of contact on the culture that they're building.
The CXO should create a harmonious relationship where employees and customers understand and enjoy what the business is selling. This means having an appreciation for collecting and analyzing data to continuously modify user experiences. It's the responsibility of the CXO to continuously improve internal and external service experiences over time.
Candidates will present the following qualities:
In-depth knowledge of customer and employee needs
Entrepreneurial attitude
Outstanding communication, leadership, and organization skills
Ability to make decisions on the spot and effectively problem-solve
A keen eye for analytics
Knowledge of best management practices
Knowledge of various company departments and their functions
Ability to take risks that turn profits
Strong interest in creating unique experiences to benefit internal and external stakeholders
Ability to be flexible amidst changing customer and employee needs
Candidates will have the following experiences:
MBA, or equivalent Master's education
Proven experience working in a managerial or executive role
Proven experience developing successful strategies for customers
For more ways to improve employee experiences, learn how to host a lunch-and-learn.