If you work at a tech company, you've probably worked with — or at least heard of — product managers. And although you might be familiar with project managers in a different context, you may not know what sets them apart — or how they work together.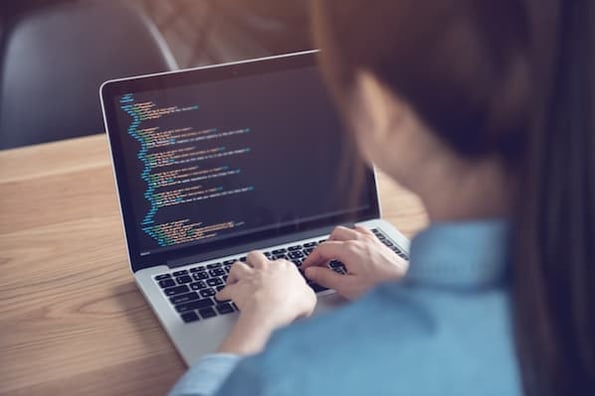 Project managers and product managers work closely together to build and ship products, but they differ in scope of their work. In this post, we'll define each role, see how they differ, and explain how both roles work together. But if you're in a pinch, jump to the information you're looking for with these links:
Firstly, let's begin by discussing each role.
Product Manager
A product manager is responsible for articulating what success looks like for the product against customer needs and larger business objectives, and knows how to lead a team to deliver that vision.
Day-to-day tasks for this role include:
Connecting and Aligning. Product managers will have to regularly meet with stakeholders across different teams such as support, sales, development, and marketing to ensure the product is being properly made, with appropriate corresponding messaging, materials, and campaigns.
Analyzing and Studying. Product managers have to track and review the product's sales and revenue metrics and closely monitor what's happening in the market.
Tracking and Reviewing. Product managers have to document and record the successes and downfalls of the product to relevant stakeholders to innovate better.
Product managers typically require a bachelor's degree in business or related fields, and can work across all types of industries, but are particularly high in demand in these verticals:
Digital Consumer Companies
SaaS Companies; Fintech, Medical, Gaming, etc.
Ecommerce Companies
Average Base Salary: $101,180/year (Software Salary)
Project Manager
A project manager is responsible for planning, procuring, and executing a project with a defined scope from beginning to end.
Day-to-day tasks for this role include:
Getting Action Plans. Project managers have to organize and delegate tasks to every project team member according to the budget, goal, and target.
Monitoring Project Status. Project managers have to regularly host meetings to inform all stakeholders of the visibility, tracking, and updates as they arise throughout the project.
Checking in with Stakeholders. Project managers act as a bridge between team members and clients, it's their responsibility to organize meetings to retain healthy relationships and trust throughout a project.
Project managers typically require a bachelor's degree in business management or a professional product management certificate. They can expect to work across all types of industries but are most commonly in these verticals:
Construction and Engineering Companies
Finance and Insurance Services
Healthcare Administration
Information Systems and Technology Companies
Average Base Salary: $89,251/year (IT Salary)
Product Manager vs Project Manager
Product managers strategically work with marketing teams, sales teams, and customers directly to focus on product strategy: the research, direction and overall needs to launch a product. Project managers, in contrast, focus on work coordination to guarantee that a project is built on time and meets the business objectives.
In other words, product managers are responsible for the "what" and "why" of building a product, and project managers are responsible for the "how" and "when" of the project as a whole. The product and project managers work hand-in-hand toward a business's mission to ensure its offer is developed, shipped, and brought to market on time, on budget, and in coordination with the greater objective of the proper stakeholders.
Another key difference between product and project managers is the scope of their work. When project managers work on time-bound projects with a set start and end date, product managers are responsible for the product throughout its lifetime — during development, launch, and stages of updates and improvements after getting user and product owner feedback.
Product manager vs project manager: which is better?
Objectively, neither of these positions is considered better than another. That choice comes down to a person's specific skills and experience levels.
To effectively coordinate and manage resources, project managers typically come from an engineering, development, or design background. This type of background demonstrates experience in time-bound, self-led, or collaborative projects. Those looking to become project managers often begin with experience from a PMP certification or adjacent accolades that reflect their communication and problem-solving skills.
Meanwhile, product managers don't necessarily need a technical or engineering background to succeed. Typically, they reach this title by having prior experience in project management or having completed agile product management boot camps or certifications through trusted institutions such as university programs.
Better Understand Project and Product Management
Ultimately, the most successful product teams will have product and project managers working closely in tandem because of their respective duties. Products must be successfully built, tested, and updated to ensure a long lifespan and recurring revenue for the business. Understanding the roles that support that efficiency will help your business grow better.
Editor's note: This post was originally published in December 2018 and has been updated for comprehensiveness.