If you work at a tech company, you've probably worked with -- or at least heard of -- product managers. And although you might be familiar with project managers in a different context, you may not know how they're different -- or how they work together.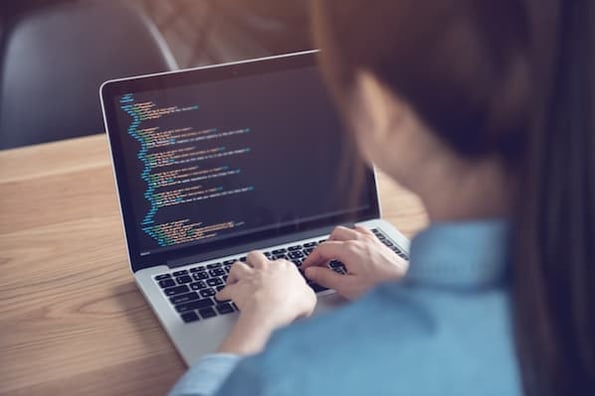 In this post, we'll dig into some of the key differences between project and product managers -- and how both roles work symbiotically together.
Project Manager vs. Product Manager
Project managers and product managers work closely together to build and ship product, but they differ in terms of the scope of their work. Where product managers (PMs) have a more strategic role working with customers, marketing, sales, and customers to conduct research and set the direction of the product, project managers use the product direction and scope to execute on the vision to make sure the product is built on time to meet the goals of the product.
To put this into context, product managers are responsible for the "what?" and "why" of building a product, and project managers are responsible for the "how?" and "when?" The roles themselves are quite different, but product and project managers work hand-in-hand to make sure a product is developed, shipped, and brought to market on time, on budget, and in coordination with the proper stakeholders.
Another key difference between product and project managers is the scope of their work. Where project managers work on time-bound projects with a set start and end date, product managers, are responsible for the product throughout its lifetime -- during development, at launch, and during stages of updates and improvements after getting user feedback. And where product managers don't necessarily need a technical or engineering background to succeed, project managers typically come from an engineering, development, or design background in order to effectively coordinate and manage resources.
Additionally, product managers are responsible for networking and coordinating with various other teams and parties outside of the product team -- they have to coordinate with marketing, sales, and customer service, as well as connect with potential beta and trial users to get valuable feedback. Project managers, conversely, work mostly internally with teammates in product and engineering to get the work of building parts of the product done.
Ultimately, the most successful product teams will have product and project managers working closely in tandem, because their respective skills and scopes will ensure that products are successfully built, tested, and updated to ensure a long lifespan and recurring revenue for the business.
To learn more, read our list of product management courses you can take next.