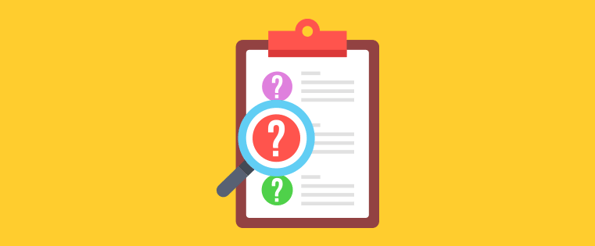 Why is it that some agencies do top-notch strategic work for their clients, but have a hard time doing it for themselves? Always crunched for time, agencies are prone to falling back on language that is a bit too broad, a bit too generic, and a bit too safe when it comes to their brands. The ability to spell out what makes your agency special is critical for new business, and they have the talent needed to pull this off. So why is it that so many agencies appear to be interchangeable?
First, agency employees lack the time (the well-known cobbler's children dilemma). Secondly, after working long hours and helping to build the brand, agency employees are often too close to see what their agency looks like from an outside perspective. You may be unable to recognize your agency's best selling point.
It's hard to read the label when you are inside the jar.
How can you tell if your agency's positioning is in a bit of rut? If you have articulated your selling point as something along the lines of "develops creative ideas that drive business" or "insight-based communication platforms" or another such generic, lingo-laden description, you have not gone far enough. It's a given that agencies do great creative, that they do it based on insight, and that their work drives business. When it comes to your agency, the question is: what else? What makes your agency different than the next one? You can't be everything to everyone.
To get a better perspective on your agency's brand and your selling points, follow this two-part agency brand audit process. The results will help you to develop your positioning statements, messaging, and marketing materials.
Part One: Brand Therapy
During brand therapy, we use a series of questions to start a conversation that reveals the true power of the agency's brand. The questions are simply the catalyst, and the magic lies not in the answers to these questions, but in the conversations that they spark. The questions open the door to stories, where we can find the basis of great brand positioning.
Ask yourselves:
What work are you most proud of and why?
What is your agency currently famous for?
Why was your agency started? What unmet need did it fill?
What do you do better than anyone else?
What is your foundation belief?
What problems do you solve for your clients?
"This is great; I love talking about myself. It's like therapy for my business." - Client agency CEO
The key to a successful audit is that it extracts the essence of your agency; it doesn't force it. It's not about telling you what you should be or sticking to what you were five years ago. When agencies revisit their brand positioning themselves, they tend to get caught up in what has already been established, and they stop pushing before the magic happens. In brand therapy, you need to search for that which is special and unique about your agency. This lays the groundwork for an effective agency audit.
Part Two: A Prescription for New Business
Next, you'll need to address your new business infrastructure and make an action plan. The action plan should address the problems your agency is struggling with and provide a solution to address them. Your solution should be aligned with your agency's goals and priorities for the year.
Consider these questions:
Do you have a written new business plan?
Does the plan include relevant targets, activity benchmarks, and goals?
Have you identified who will be the point person?
Do you have a CRM?
Do you have an extensive list of industry contacts? How do you generate leads and prospects?
Do you have an email tracking system to identify who is engaging with your outbound efforts?
Does your current website educate rather than sell to your prospects?
Your "prescription" depends on your answers to questions. After completing both steps of the agency audit, you'll have a better understanding of your brand and will be able to build out a new business plan that will help to get your entire team -- from account managers to leadership -- on the same page.
A Better Way to Attract New Business
When agencies talk about business development, they often think about updating their sizzle reel or writing a new case study or refreshing their website. Before you do this, consider doing a brand audit to determine if you have the right messaging, positioning, marketing, and sales plan. It's only after you build a strong foundation that you should begin to create materials to attract and close more new business.
Julie Halpin Anderson, a strategist for Next Step Strategic Services, contributed to this article.