Buffer, the maker of a social media management platform, released its findings from an analysis of 43 million Facebook Page posts.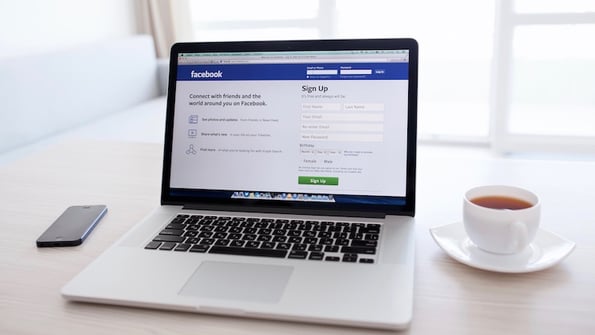 In partnership with BuzzSumo, a content reach measurement tool, the company examined these posts from the top 20,000 brands on Facebook, to determine where things stand in terms of Page engagement -- and what might be causing it to fall.
In January, Facebook updated its News Feed algorithm to prioritize content from friends and family over that from Pages, causing the reach of the latter to drop for many businesses.
Nearly seven months later, here's what Buffer discovered about where things stand. (Check out the full report here.)
5 Key Findings from an Analysis of 43 Million Facebook Posts
1. Page Engagement Continues to Decline
When Facebook announced the aforementioned News Feed algorithm change, we assumed that branded content would go down -- but by how much, remained to be seen.
Buffer found that, over the past 18 months, Page engagement has dropped by more than 50%.
Source: Buffer
The numbers don't look great for individual page posts, either -- as Buffer found that the average engagement there fell nearly two-thirds from 4,490 engagements per post, to 1,582.
2. Images, Not Video, Get the Highest Engagement
Despite Facebook's encouragement to invest in more video -- particularly live video -- when it first announced its January algorithm change, the study found that images are the highest-engaged content type from Pages.
In retrospect, Facebook would later announce the launch of several new video tools, such as Watch and IGTV, which may have been foretold by its urging businesses to focus on live video -- which, at the time, it said received 6X the engagement as non-live ones.
Source: Buffer
However, as the above chart indicates -- interaction is down for most types of Page content. The average engagement per image post fell from 9,370 in Q1 2017, to 3,454 in Q2 2018: a drop of over 63%.
3. In Troubled Times, Pages Are Posting More Content
Over the past year, the number of posts per quarter from the Pages analyzed has jumped from 6.5 million to 8.1 million: an increase of 24%.
Source: Buffer
As Buffer notes, there's long been a quantity vs. quality debate among social media marketers, with the question remaining: Does posting a greater volume result in more engagement?
That leads us to finding #4.
4. Posting 5X per Day = Optimal Engagement
There's an idiom about "too much of a good thing": that even the finest things in life, when presented in excess, can achieve the opposite effect.
According to this analysis, the same is true of posting frequency. Pages that posted less than once each day experienced the highest per-post engagement.
Source: Buffer
But there's a catch: The Pages that posted at this rate also received the lowest amount engagement overall. So, while the per-post metrics showed promise, general Page engagement looked different.
5. Artists Had the Biggest Drop in Engagement
Finally, the study ranked 10 Page types to determine which category suffered the highest drop engagement. The hardest hit, it found, were artist Pages -- which saw their average engagement fall by 70.6%.
The category experiencing the softest blow was retail brand, which saw a drop just shy of 50% -- the overall average fall in Page engagement during the study's time range.
Source: Buffer
Looking Ahead
As we project ahead to future quarters, it would not come as a great surprise if Page engagement continues to drop.
During its Q2 2018 earnings call, Facebook predicted a deceleration in platform growth over the next two quarters -- which could result from the combination of decreased Page engagement, a narrowing number of advertising channels, and plateauing user growth.
And while Pages could expect to experience a similar, continued slowing of their own growth -- it doesn't mean that marketers should allow their social media strategies and efforts to lapse.
Instead, it's recommended that social media strategies are reevaluated, and that the above findings and evolution of Facebook's algorithm changes -- as well as its own growth patterns -- are incorporated into their execution.
"The best way to reach our audiences on Facebook is to study the data, experiment constantly, be open to learning," write the study's authors, "and take a growth mindset."