Social media is no longer the new kid on the block when it comes to marketing channels. Today's most successful B2B and B2C companies have recognized and harnessed its potential as a scalable lead generation tool. It's also a great growth engine, driving conversions throughout the funnel.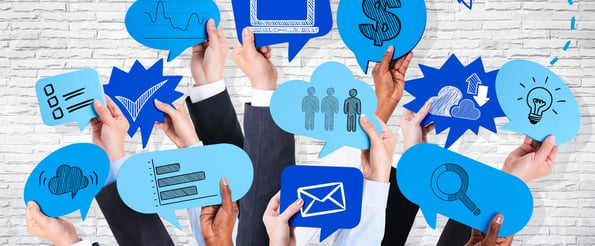 Although the importance of social media seems obvious to modern brands, many are still struggling to make it work. In fact, in certain contexts, social media is the hardest strategy for 38% of SMBs to execute. At the same time, a sound social media strategy has never been more critical to the health of a growing business's inbound funnel.
Most of the challenges working against these brands come from poor social media team structure and organization. Whether you've got a team of one or a bevy of interns working on social, now's the time to reassess how you build and incentivize your team for ROI and scalability.
That's where HubSpot and Sprout Social's new guide, How to Build and Manage a Social Media Team, comes in. Inside, you'll find tips on:
Structuring your team for social media ROI
Looking for the right skills in a social media hire to complement your team
Shortening the onboarding process by setting up new hires for success
Measuring individual success to ensure your employees have a trajectory of career growth
Preventing burnout with leadership and team-building activities
Click here to download How to Build and Manage a Social Media Team.