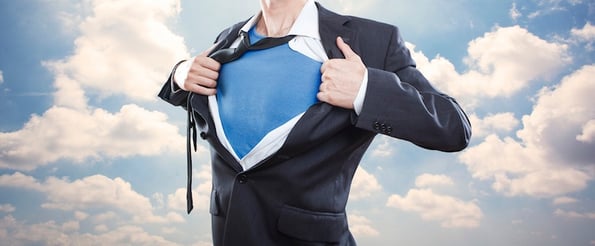 The latest trend in ecommerce and marketing images is pretty obvious, especially if you've visited the Apple website lately. They're not the first or the only to use hero images, but they're one of the most visible—and they use them a lot. If Apple uses them, they must work, right? Before you embark on a mission to change everything on your website, let's take a look at some important information.
What Are Hero Images?
If you're not sure what hero images are, take a quick look at Apple's website, Tommy Hilfiger's, or Ulta's. The first thing you see on those pages is an image that takes up more than 70% of the visible screen. Links and CTAs are located within the image or overlaid so as to be visible and usable by visitors.
These images are often the latest and hottest products or services—those you want to build excitement for and sell quickly. You can choose between a static image and a slider with several. Either way, attention is drawn immediately to these products before anything else on the page.
Why We Love Them
Basically, one big sexy image on a website makes the whole site automatically look sexy. And buyers love and respond to sexy sites. If they didn't, we wouldn't work so hard to improve them, would we?
We love seeing relevant images showing products in use. We see how those products meet our needs and solve our pain while also looking just so great that we can't pass up the opportunity to buy them. If a small image of that product sells a thousand, then how many would a large image sell? And that's the big idea behind big hero images.
But Do They Work?
CrazyEgg.com says they absolutely do. With two case studies—one from Dell and one from KinderCare—they prove that hero images can increase conversions and decrease bounce rates. From an ecommerce perspective, their French test subject Saloman saw increased domestic sales of almost 40% and global sales of almost 30%.
Well, then. Apparently hero images work. But how can you be sure they work for your ecommerce site?
A Few Basic Rules
Simply enlarging a photo for your home page won't do the trick. There is a lot of planning and decision-making involved. First, don't even try to use stock photos here. Everyone who's ever seen a website before knows what stock photos look like, and they won't be impressed with yours. Images of your products or consumers engaged with your products work much better.
Next, make sure those images scale for use on mobile devices. Bad responsive design (or no responsive design) does not lead to conversions. In fact, it is detrimental in the eyes of Google. Your goal is to provide the most comfortable and exciting user experience possible.
And speaking of user experience, make sure your images are easy on the eyes. Links and buttons shouldn't cover important information. Menus should be in logical places and formations. Colors should match your brand without overwhelming the user.
Finally, test it all. Test, test, and then test again. Your first test may show that your conversions are actually lower with hero images, but does that mean the hero image isn't for you? Maybe it just means you chose the wrong image. Maybe buyers couldn't find your links. Have a backup image and design ready to go and test that one next. With small tweaks and big changes, you could see incredible results.