Think of a really good print advertisement you've seen lately. What did you like about it? Chances are that while the content of that ad was important, the design played a big role in drawing you in.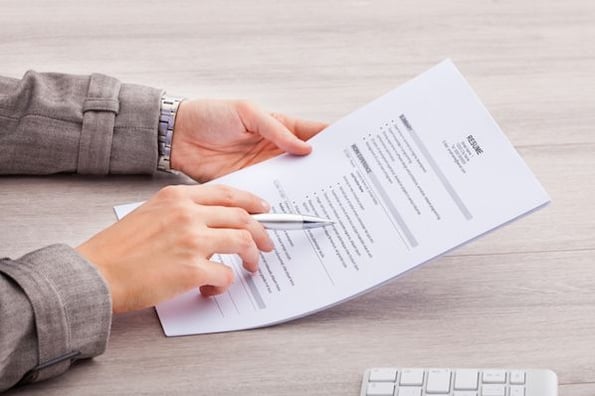 It's important to think of your resume like an advertisement to job recruiters. Writing a standout resume goes beyond the content you put in there -- the format plays an important role, too. To recruiters, it speaks volumes about how you collect your thoughts and organize your ideas. So you'll want to make sure it's easy to read, easy to understand, and easy to digest. That means choosing the right sizing for your headers, picking the right fonts, bolding and italicizing where appropriate, and so on.
To learn how to format a resume properly, check out the infographic below from Resume Templates 101. Then, under this infographic, see an example list of things a great resume format includes to truly stand out from the other candidates.
The Best Resume Format
There's no such thing as a perfect resume. But depending on your industry, you can pick the right assortment of attributes above and create something the hiring manager won't soon forget.
Here's an example of a resume for an entry-level graphic designer -- a role that some say faces the highest standards for resume format, given the expected skills of the applicant.
Font Type: Century Gothic
This font is a more wide-set sans-serif typeface. Modern design is all about clean typography, making tail-less fonts ideal. The wide-set appearance helps entry-level applicants make good use of empty space when they don't have much experience to report on.
Font Size: 12pt
Anything bigger than 12pt body text in Century Gothic can risk looking a bit unprofessional. This size works well for those who have limited content, and continues to work well as his or her career grows.
Font Style: Bold Name and Job Title
Between underlines, boldface, and italics, boldface is this applicant's best bet for the font type they're using. Italicized Century Gothic isn't distinguished enough from standard Century Gothic to use both in the same document, and underlines can dilute the clean appearance you get with this font type.
Bolding the first and last name at the top -- and every job title, skill, and field of study beneath it -- establishes a clean but obvious hierarchy from the top of the resume to the bottom.
Header Style: Standard, 15pt
Headers over Education, Experience, Skills, and similar resume sections should be visibly bigger than the body text, but not overpowering. A standard (unstylized) header in 15pt font governs each section of the resume nicely and doesn't clash with the boldfaced skills and job titles beneath it.
Name Style: Standard, 17pt
The first and last name should be at least another 2 points larger than each header. No matter what your industry or experience level, it's important that your name is the biggest text on your resume. Hiring managers look at a lot of these things every day, and you need them to remember your name -- if nothing else.
Why standard and not bold? I happen to think Century Gothic looks best as is, especially as the font size increases.
Resume Layout
As for the resume's layout, consider this order: Name, Contact Info, Education, Skills, Experience, and Awards. New professionals need to front-load their education because it's the most relevant item on their resume, while their "Skills" section showcases the editing software and equipment that is critical to their qualifications for any job opening.
Even if you're not an entry-level designer, the above infographic -- and following example -- is a model for how you can highlight the parts of your background that are most important to your employer. Now, get to writing!