Something magical happens when a CMS meets a CRM. Everything grows better. That's why I could not be prouder to announce that HubSpot is partnering with WP Engine to turn WordPress websites into customer-focused growth engines.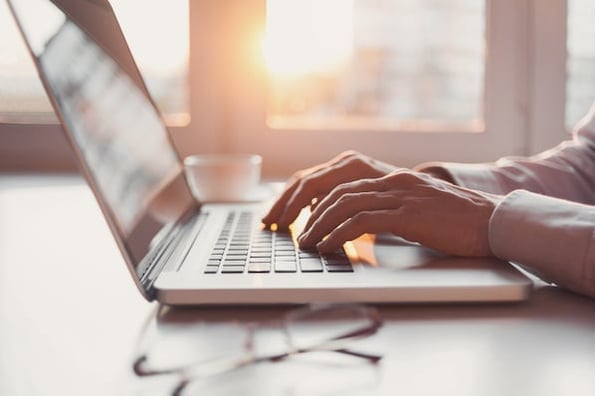 When there's a lot of friction in your company's customer experience, people spread the word. Fortunately, the same is true when customers have a positive experience with your company -- they tweet, post on LinkedIn, and rave to their friends, family, and colleagues about why they love doing business with you.
It's this focus on the customer experience throughout marketing, sales, and services that puts force into your flywheel, turns your customers into promoters, and drives a growth engine for your business.
Your website is foundational to your business -- it's where prospects, leads, and customers come to learn and make decisions based on the experience you provide. Whether it be learning about your team, the services and products you offer, the values your company holds, or pricing and packaging -- your website is a core experience for visitors.
So, you better make it a good one.
Creating a good website experience relies on understanding the context of each visitor. To do that you need to pair a top-class CMS with a powerful CRM. The new HubSpot and WP Engine partnership does just that.
For you -- that combination means you'll get a 360-degree view of the customer experience from prospect to lead to customer. You can see what webpages prospects visit and what forms they fill out to understand their interests. That information empowers your sales team to have more relevant conversations with prospects. When those conversations are logged in your CRM, your services team will also have full context on the customer and insight into their path. That kind of context and alignment is what turns a first-time visitor into a happy customer and promoter.
For your customer -- this alignment means a fluid, personal, and consistent experience with your organization across their customer journey. It's as simple as that.
Today, WordPress powers 34% of all websites on the internet. I am so excited that HubSpot is partnering with WP Engine, the WordPress digital experience platform, because more and more of those sites will now be able to plug into a free CRM that can bring that fluid, personal, and consistent experience to life.
Your site shouldn't just host content and be a source of information, it should be a source of growth for your company by being the point where conversations with prospects start and where relationships with customers grow. Having growth tools and a CRM embedded directly in a CMS theme makes this possible. Through an integrated CMS and CRM, you can remove friction and create a connected, personalized, and helpful experience for your customers.
How We're Working Together
The combination of the HubSpot CRM and the HubSpot plugin for WordPress allows you to connect your WordPress website to your HubSpot account, which creates an easy to use solution for lead capture and contact management.
All the features of the plugin are built on top of the free, fully-integrated HubSpot CRM, which gives you a full view of your customer's journey and empowers you to better customize and personalize your interactions with customers.
The HubSpot plugin for WordPress is now available for all StudioPress themes and gives you access to these tools:
Forms and pop-up forms for better lead capturing on websites.
Live chat to interact with website visitors in real time and bots to provide an automated response after-hours.
Automatic syncs with HubSpot CRM that provide the full context across all forms, pop-up forms, and live chat interactions.
Simple email automation to quickly engage with leads after each form submission.
Visitor tracking and lead intelligence for insight into which pages contacts view on websites for better personalization.
Why WP Engine?
WP Engine is one of the leaders for SMB WordPress hosting and provides managed WordPress hosting for mission-critical sites around the world.
WP Engine's exceptional growth combined with their top-notch customer service and company culture made it clear that we share a commitment to customer-centricity. With yesterday's acquisition of Flywheel, the company is well positioned to continue on that trajectory.
HubSpot and WP Engine have a long history together. Jason Cohen, WP Engine's founder and CTO, and Dharmesh Shah, HubSpot's co-founder and CTO, have known each other since before WP Engine's founding and both were committed to starting and leading companies that focused on making their customers more successful, building relationships by doing the right thing, and focusing on the long-term even when it's not the easiest path. This shared ethos combined with their WordPress hosting leadership made partnering with WP Engine an easy choice.
HubSpot offers a CMS of its own, but wants to empower customers to use the tools that best suit their needs. For some, WordPress solves their CMS needs and for others the HubSpot CMS is the right choice. We want to ensure both sets of customers have access to the most fully integrated marketing, sales, and service platform to grow their businesses.
I'm excited about the immense value HubSpot and WP Engine's joint customers will gain from this partnership.
Some things just go together. When HubSpot and WordPress combine, we can deliver more value than the sum of our parts. I believe that as a result of this new partnership with WP Engine, 1+1 will equal 3 for users of both platforms and their customers.
This piece originally appeared in Medium.