Over the past few years, Google has made a lot of changes that can be challenging for modern marketers and SEO experts to keep up with.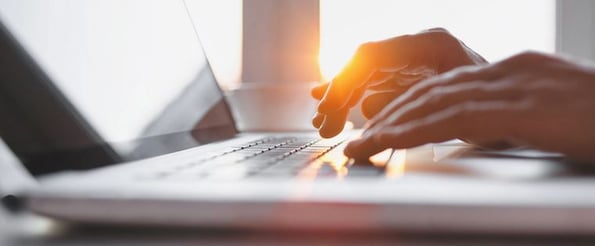 Recently, Google started indexing according to mobile search results, cracked down on intrusive pop-up ads, and removed right-side ads. What do all of these changes have in common?
Google has been making changes to its algorithm, search engine results pages, and policies based on user behavior and preference. They're observing what users are doing and making the search engine work more intuitively for them. This is great for the frequent Google searchers in all of us -- Google processes more than 2 trillion searches per year -- but it can make it challenging to adapt your strategy and achieve your SEO goals.
At last year's INBOUND event, Moz Co-founder and former CEO Rand Fishkin unpacked the ways Google is changing and what marketers and SEO pros can do to improve their results in 2017.
SEO can be confusing. Listen as HubSpot's own Matt Barby and Victor Pan clear things up:
4 Ways Marketers Can Strengthen Their SEO Strategy in 2017
1) Diversify your traffic sources to keep earning visits from Google.
Fishkin encourages a distributed content strategy designed to help you earn traffic from a variety of different sources. This approach ensures that your traffic numbers aren't entirely contingent on people directly searching for your brand name.
Video marketing is an engaging content format that can diversify traffic. For example, Moz videos are published on Wistia first, then on YouTube. This multi-channel strategy allows them to generate traffic from different sources. In the same vein, written content can be published on blogs, LinkedIn Pulse, and Medium publications. However, it's important to tailor your content to different audiences where they consume content, whether it's on social media or YouTube or guest posts on other blogs, to keep earning traffic and links from a variety of sources in Google search.
2) Evolve your keyword targeting strategy.
There are many new elements on Google search engine results pages (SERPs) that make it harder to generate clicks. With Google's Answer Box and Carousel search results, there is less real estate on Google's search engine results page than ever. Check it out below -- if you Google the term "blog," a large portion of the page is taken up by Google Ads, news stories, and an Answer Box:
Because Google's real estate is this competitive, it's harder to get onto page one of the search engine results page, which is proven to have higher clickthrough rates than other results. In fact, did you know that the first position in Google gets 33% of search traffic?
The solution? Changing your keyword targeting strategy so your content is better geared toward the changing ways people are searching on Google. Use keyword research tools such as Google AdWords and HubSpot's Keywords App to determine the long-tail, conversational keywords your audience is searching for. Then, plan a blog post strategy based around topic clusters so your website is more likely to rank higher in Google search results.
3) Invest in a link building strategy that can scale.
Inbound links pointing toward your website give it massive levels of authority in search engines, so link building is still an integral part of your inbound marketing strategy. Fisher says that, in order for link building to be successful, you need several elements: link goals, a strategic approach to achieving them, tactical initiatives, and metrics to track. Link building takes a long time to show results, so there is usually a significant time gap between when you start experimenting and conducting initiatives and when you see the benefits of your efforts.
For that reason, SEO marketers need to balance their efforts between long-term investments and short-term hacks so you're constantly generating links while investing in the future health of your site's inbound link generation. You'll want to make sure that these approaches are white hat link building tactics that offer a benefit to your site and sites linking to you, and not spammy tactics that can hurt your site.
Long-term investments have high upfront costs and are slower to return on their investment, but they earn links while you sleep and don't put you at risk of any spammy behaviors. These tactics primarily consist of publishing high-quality content and promoting it in hopes that other sites will link to it. Short-term hacks can show results more quickly, but these strategies can sometimes be viewed as spammy. Such tactics include guest posting and sponsored content.
With a balance of long-term and short-term strategies, you'll be able to ensure your domain's authority immediately while you work to build up your blog to the point where it is newsworthy and linked to organically.
4) Increase searcher engagement with your content.
With the introduction of RankBrain, Google's new machine-learning algorithm that helps determine search engine rankings, how the searcher interacts with Google is now being weighed as one of hundreds of ranking signals. While Google is still figuring out how RankBrain operates themselves, but metrics such as clickthrough rate and time on-page already contribute to how high (or low) your site ranks in Google.
Here are strategies to think about in order to amp up your site if RankBrain starts to play a greater role in SEO:
Think about all of the questions your audience is searching for answers to, and not just individual keywords.
Prioritize user experience and consider amplifying or redesigning your website so that it answers multiple search queries and visitors will stay on your site for longer.
Design your website so that it delivers content quickly and beautifully across multiple devices.
Remove features like pop-up ads that discourage users from reading or returning to your page.
Most importantly, invest time and resources in publishing authoritative, comprehensive content that your audience will read and share again and again.
What's Ahead in Search
Fishkin believes that the name of the SEO game is engagement. "If you deliver dramatically better engagement than your competitors," he explained, "they will be hard-pressed to catch up with you in SERP." We already know that Google has changed a lot this year, and will most likely keep changing in the next year, so it's important to get a plan in motion now for search engine optimization and link building strategies to propel your site's growth. Watch Fishkin's INBOUND talk in full below:
For more ideas on safeguarding your website for search engine optimization, read our blog posts about white hat link building tactics, blog post content ideation, speeding up your blog, and more.
How are you changing your SEO strategy in 2017? Share with us in the comments below.