It's likely you already have an understanding of what Human Resources does -- at the very least, you probably know they have tasks that include recruiting and hiring employees, and dealing with an organization's culture.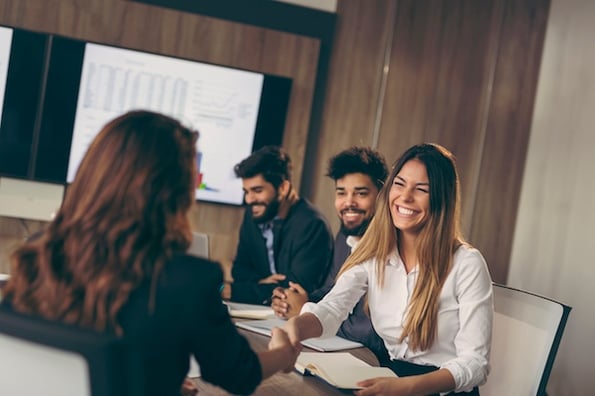 However, it's a tricky term to define, particularly since HR deals with so many different aspects of a company.
Along with recruiting and hiring employees, Human Resources is responsible for compensation and benefits, on-boarding employees, training, organization development, and workplace culture -- this long list of tasks can make it difficult to cleanly define HR in the first place.
Here, we've defined HR in less than 300 words. Whether you're interested in pursuing a career in the Human Resources field, or simply need to know how your HR department can help your team, it's critical you understand the term. Fortunately, we've made it easy.
What is Human Resources?
Human Resources is in charge of dealing with all issues related to the people within your organization. This includes recruiting and hiring people, as well as onboarding employees, but it also involves tasks required to retain employees, long-term. For instance, HR might develop wellness initiatives, provide guidance regarding disciplinary actions, or promote career development or training programs to strengthen employee satisfaction. Additionally, HR handles compensation and benefits.